This printable Mother's Day Letter is the perfect way for the kids to let mom know just how much they care. It's not only lovely and thoughtful but it's a great way to give mom a unique card and gift for Mother's Day!
Be certain to check out our Gifts For Women as well for even more fun gift ideas and surprises.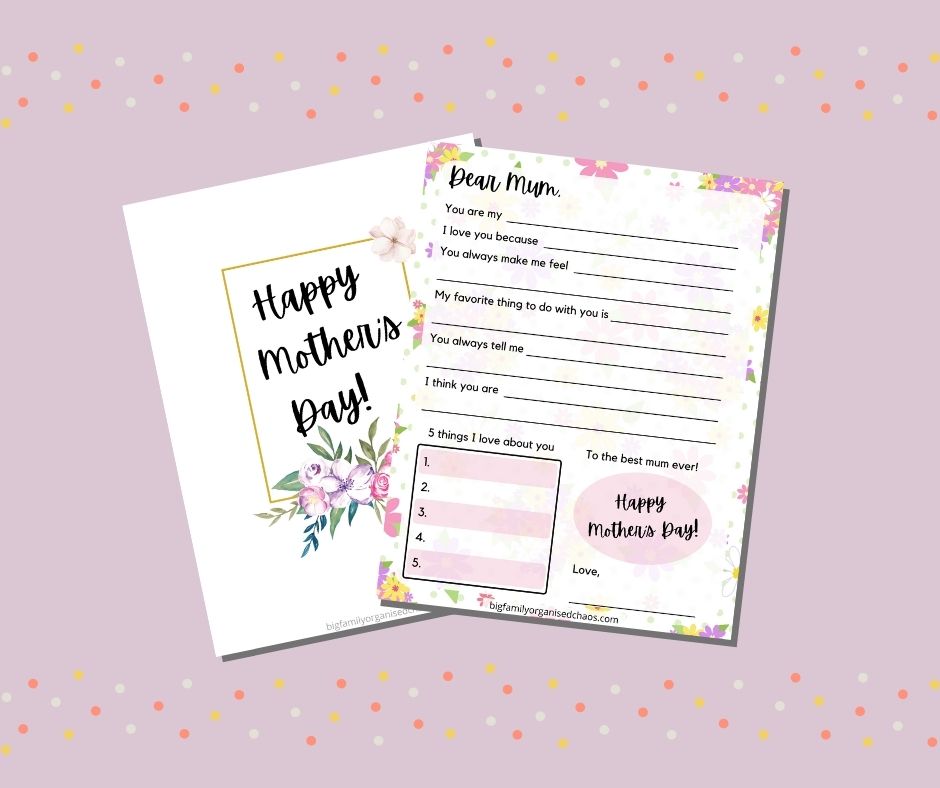 Mother's Day Letter
Giving mom a gift from the heart is one of the best Mother's Day gift ideas, ever. This fun printable not only lets the kids do just that but it gives them the framework to write down all the things that they love about mom.
This takes away the stress of trying to find something perfect and instead makes it an easy way to concentrate on writing out the words that are coming straight from their heart.
The flowers and pink coloring of the printable make this a great gift idea for mom as well and it's certain to be unique compared to all the other gifts and cards that she's gotten in the past.
Fun Ways to Make Mother's Day Special
The great thing about Mother's Day is that it's such a special way to spoil mom. Since mom is the heart of the family, dedicating one day to her is the least we can do!
This Mother's Day printable template letter is a great way to start but don't forget to pair it up with other fun activities and ideas as well.
Some simple ways to highlight mom this Mother's Day are:
Set up a spa day at home
Help out with the cooking and cleaning
Go on a hike
Bring her breakfast in bed
Give her a "yes" day and do what she wants
Have her favorite book and snack ready in the hammock
Load up her favorite movie and snuggle up and watch
Order in her favorite food
Cook up her favourite cupcakes or treats
And these are just a few simple ideas! No matter what way you decide to celebrate mom, she's going to love the thought process and heart and love behind it.
Grab your FREE Mother's Day Letter Printable
Don't forget to print off this Mother's Day letter printable as well! Have this sitting at her spot at the dinner table or hand it to her first thing when she wakes up. She's certain to love it!
Have fun spoiling mom on her special day!
More Fun Printables