These Valentine's Day Printables for Kids are so much fun! If you're looking for an activity printable that is all about Valentine's Day, the kids are going to love these fun ideas! And the best part? You just print and let the kids do their thing!
We're big fans of using printables in our house because they keep the kids busy with fun and are working their brains at the same time. Anything holiday-themed is always a hit!
Be certain to check out our Valentines Hot Cocoa Bombs recipe because this would be a super tasty treat to make up while the kids are working on these printables!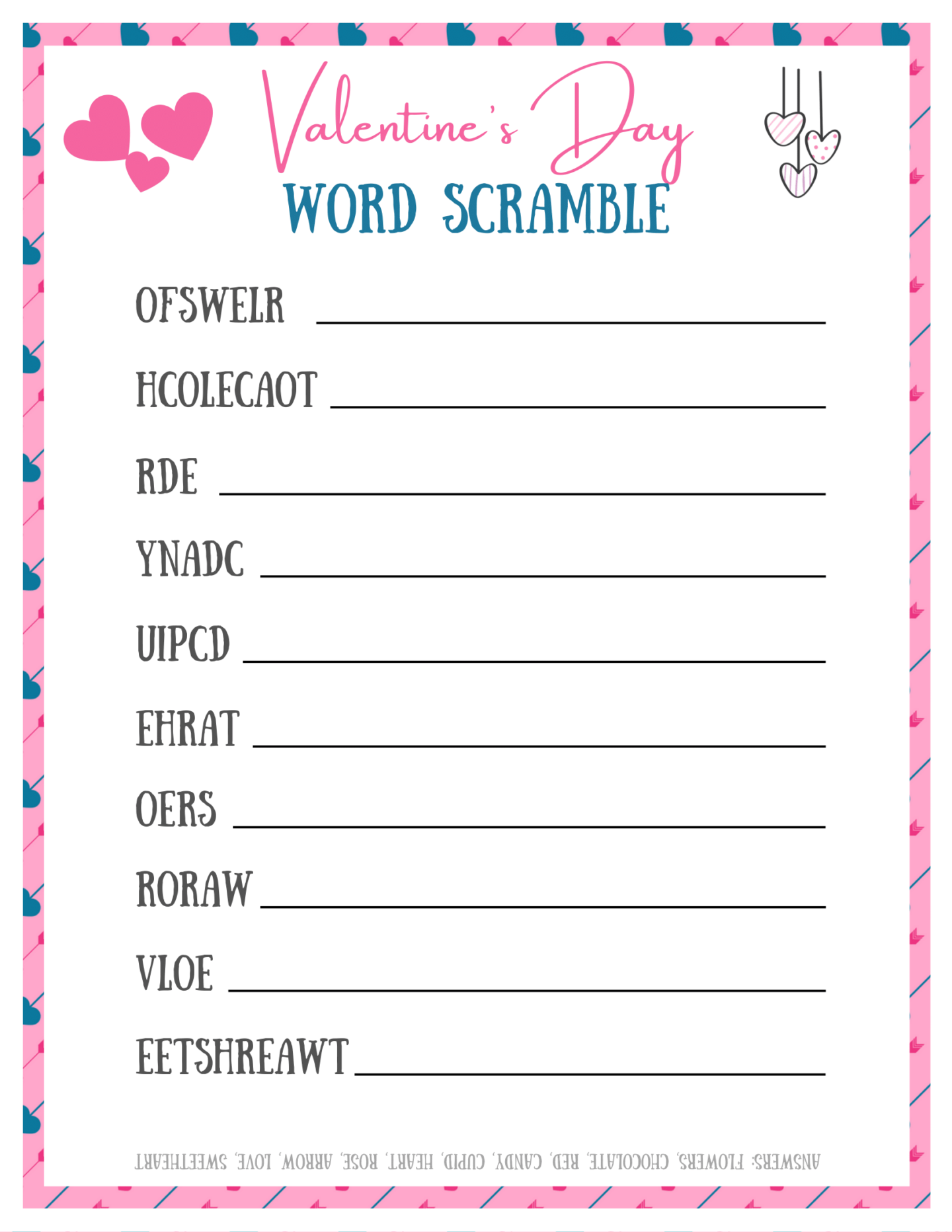 Valentine's Day Printables for Kids
There is always time for learning! Valentine's Day is full of great activities and candy and adding these printables would be the perfect combination to really round out all that learning fun.
These are great for home activities or would be super fun for a class party as well. Pair the kids up to work on them together or have them complete them solo. There really isn't a wrong way to work on these printables!
What does this printable include?
You'll find two fun learning printables with this pack. One will have the kids unscrambling letters to create a fun Valentine's Day words and the other is a super fun scavenger hunt that everyone in the family or household can join in on.
How to have a fun Valentine's Day scavenger hunt
Kids love Valentine's Day (don't we all!) and they love getting up and looking for fun items, too! Having a Scavenger Hunt isn't hard to do at all and you just mind find yourself joining in on the fun!
The easiest way to set up a scavenger hunt at home is to print off the free Scavenger Hunt printable and see how many items they can find. Don't forget to add your own items as well to make it work well for your house and what you have available.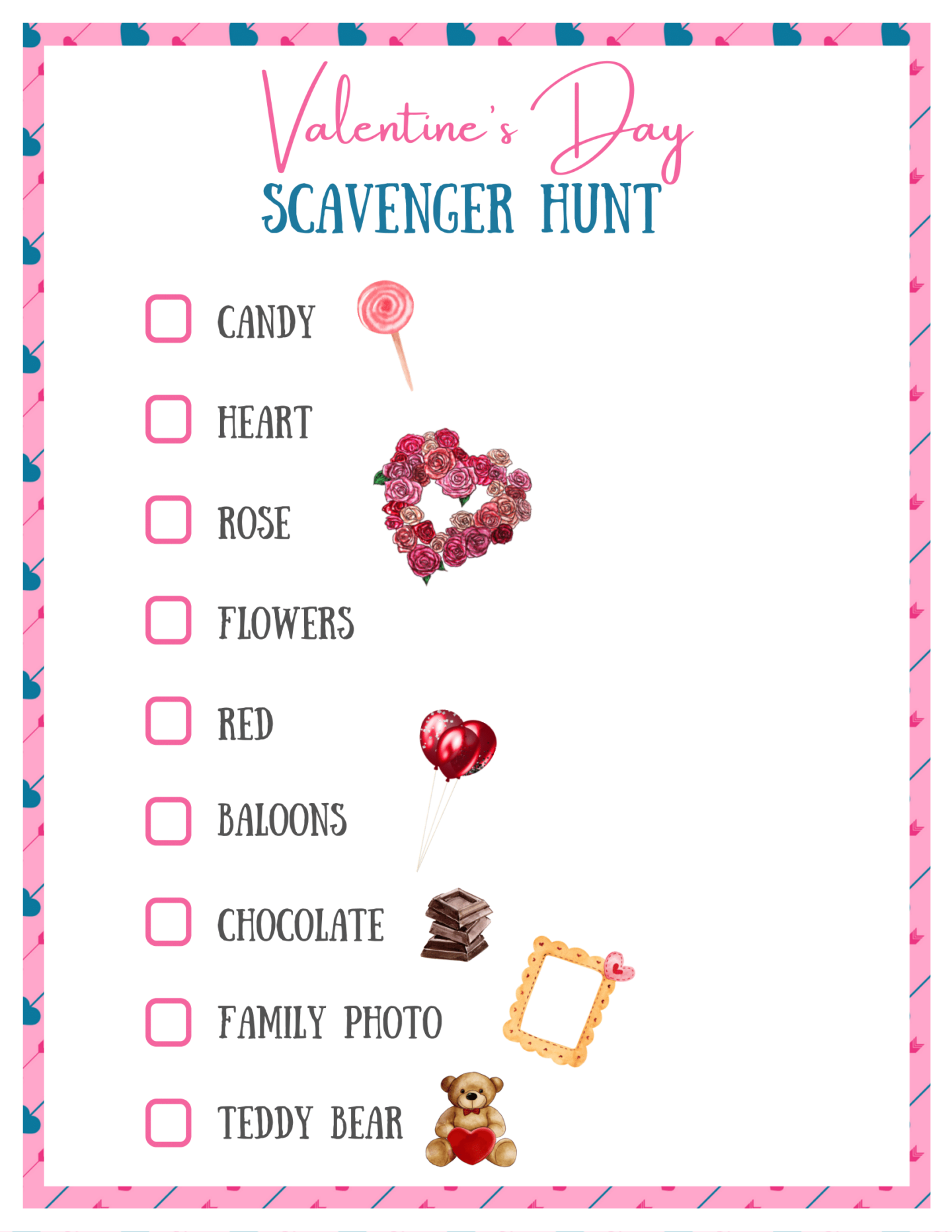 A really cool way to end the scavenger hunt would be to let them keep all the items that they find. This is a simple way to make an awesome Valentine's Day gift for the kids that they find and put together as well!
Looking for something special to do this Valentines, why not make your own Afternoon Tea at Home
Don't forget to grab the fun printable below!
All you have to do is print and let the fun begin!
More fun Printables for Kids