Are you tired of spending a ton of money on countdown calendars that just end up getting used and tossed in the trash? I know I am so this is why this year, we're making our own at home! This Candy Cane Countdown to Christmas activity is so much fun to make AND it's a great way to keep the family active and engaged during the holiday season.
PLUS, it will help the kids be able to visually sent and count daily on how many more days are left until the celebration of Christmas! This is such a fun and simple holiday activity that the whole family can easily enjoy.
Make certain to check out our tip on Decorating Your Home For A Cosy Christmas as well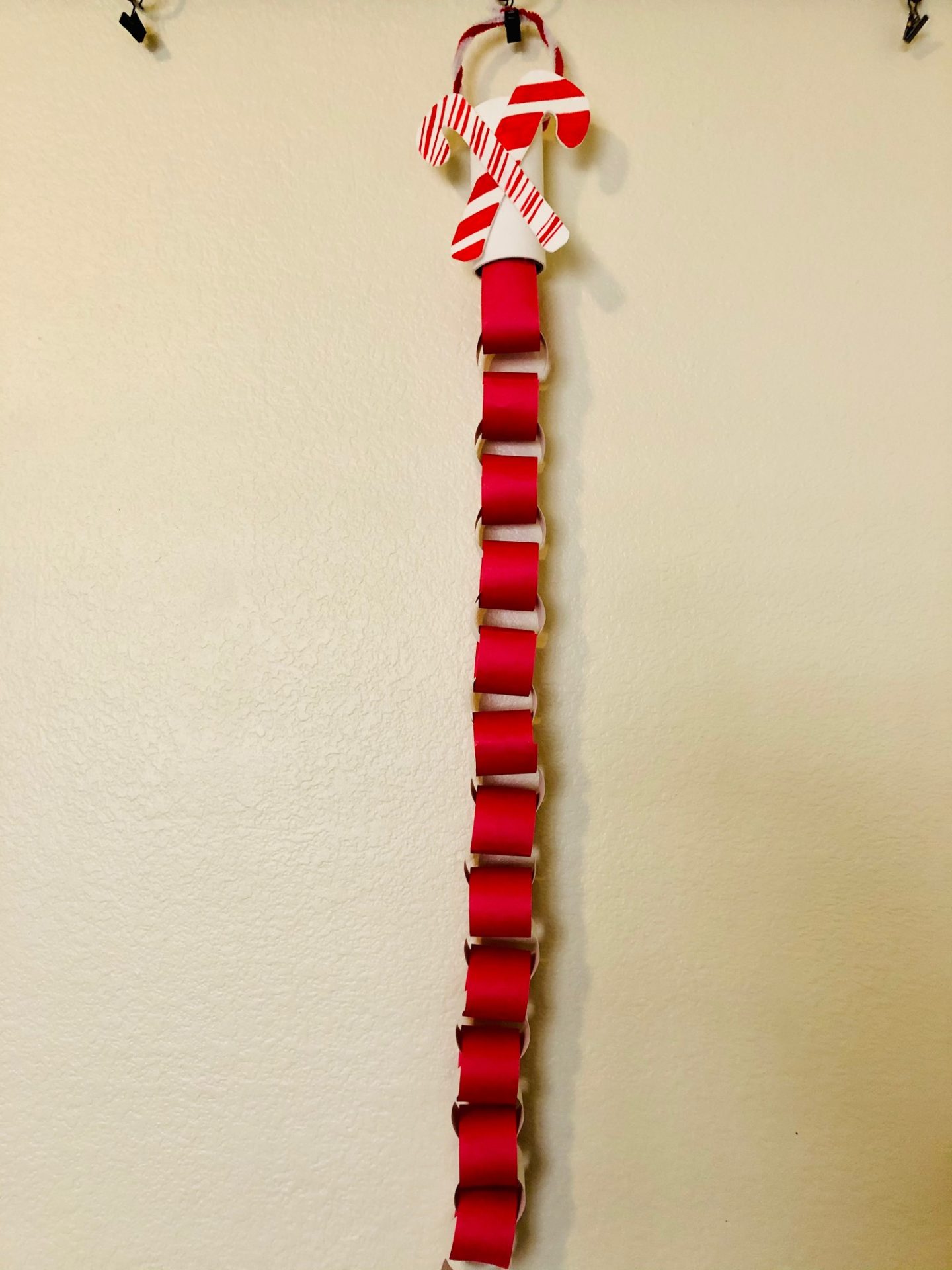 Candy Cane Countdown to Christmas
This activity takes me back to when I was a kid. Some of the best holiday crafts use the simplest supplies, ever. I'm also a big fan of this Christmas countdown activity because it works on the kid's hand-eye coordination and has them helping create the entire thing as well.
Because sometimes, we all get a little too excited and can't seem to finish what we've started on. But with this holiday activity, there is no doubt about what needs to be done. 24 loops have to be made and attached so that one can be pulled off each day, counting down to the big day of Christmas!
Supplies needed to make this Candy Cane Countdown to Christmas activity
Toilet Paper Roll

Construction and/or Foam Paper

Markers or Paint Pens

Scissors

Hole Punch

Pipe Cleaner
Optional:
Craft Pom Poms
Craft Eyes
Ribbon or String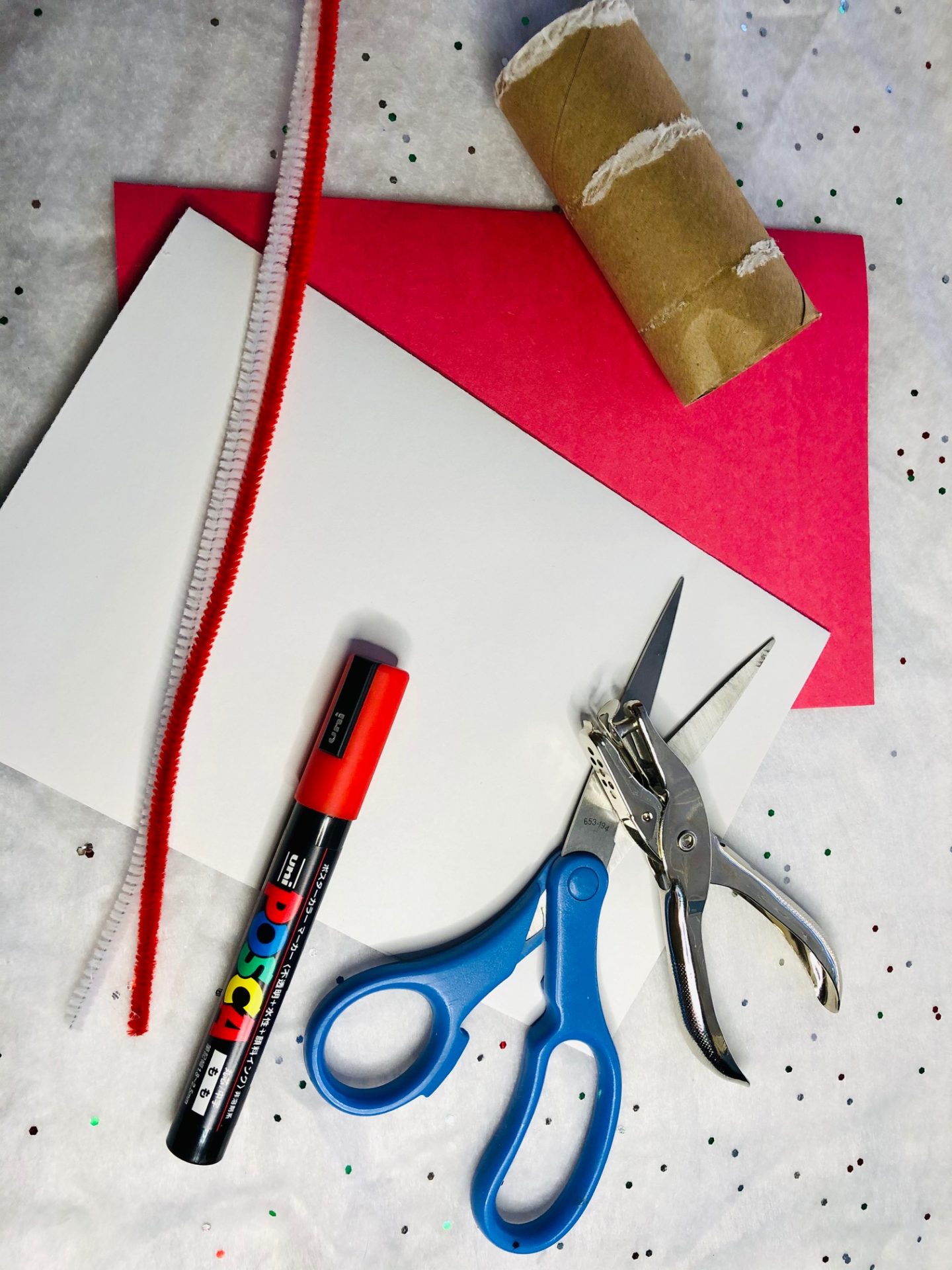 How to Make a Candy Cane Countdown
Cut construction paper to size and cover TP roll completely
Cut out desired topper shape/design and decorate accordingly
Glue topper to TP roll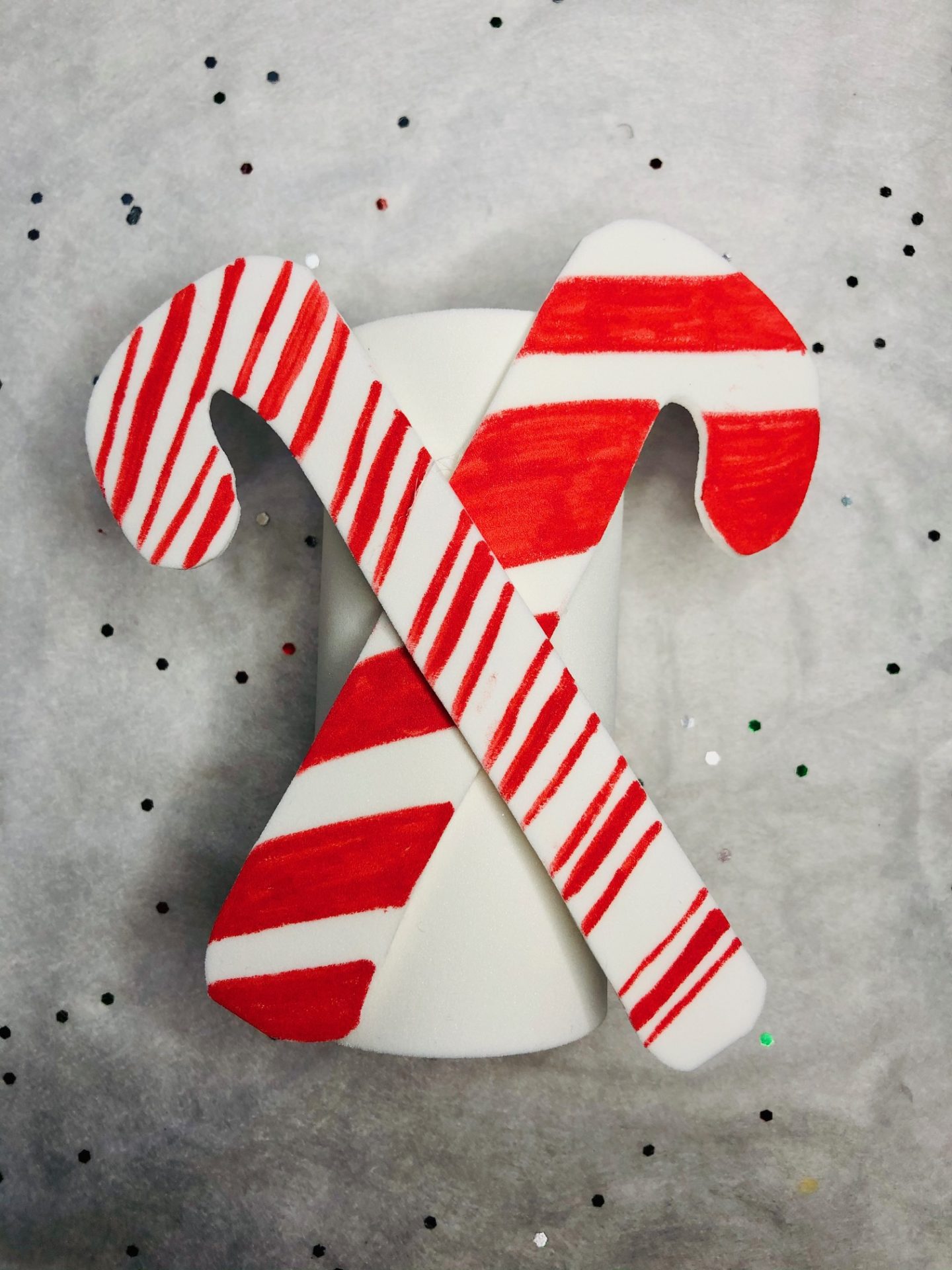 Using the construction paper, cut out 24 equal size strips for the chain
Decorate each strip with markers or paint pens
Glue the first chain link to the bottom of the topper as shown
Loop through and glue all additional strips to form the remainder of the chain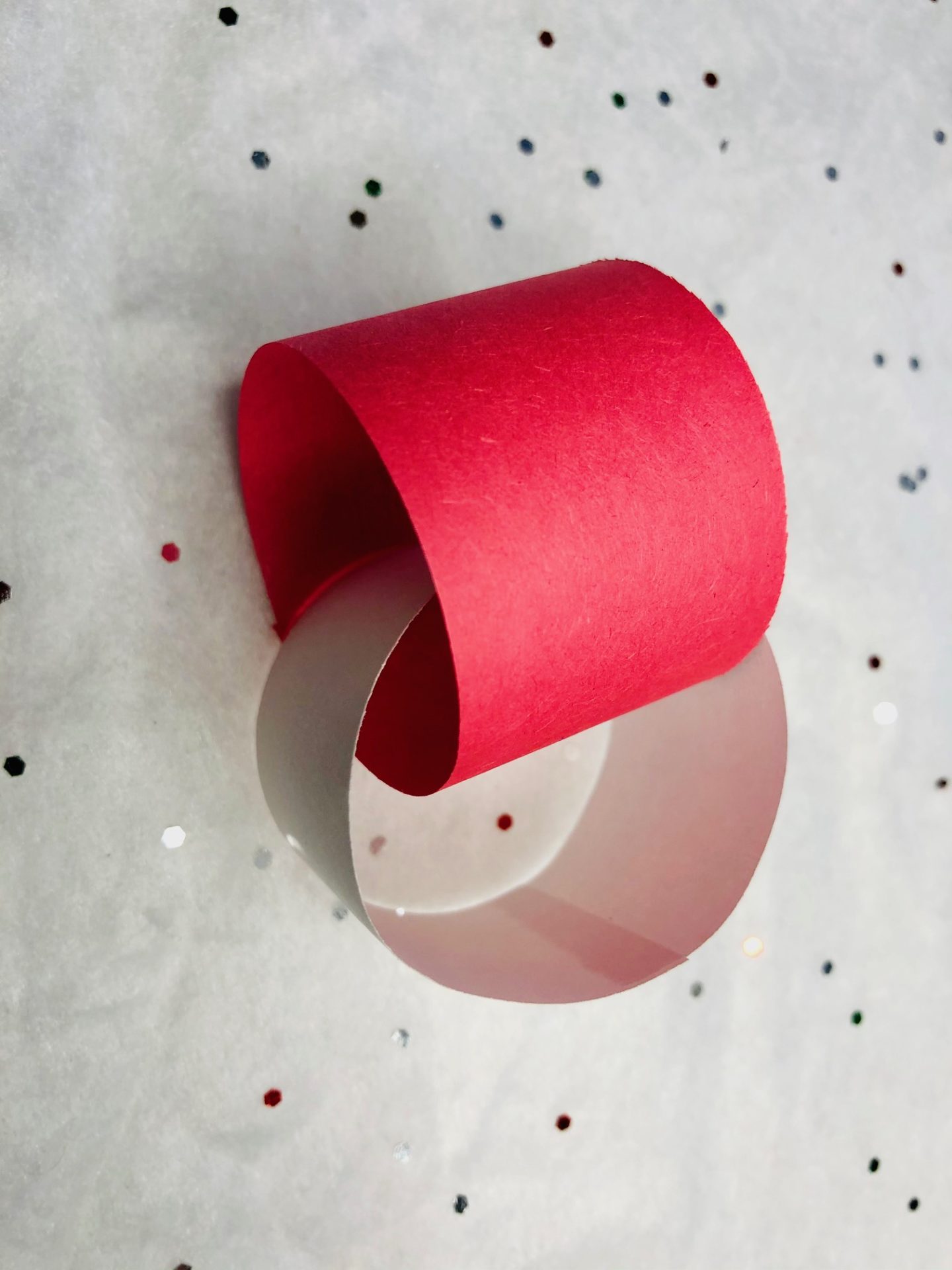 Use the hole puncher, or the tip of the scissors, to make a small hole on either side of the top portion of the topper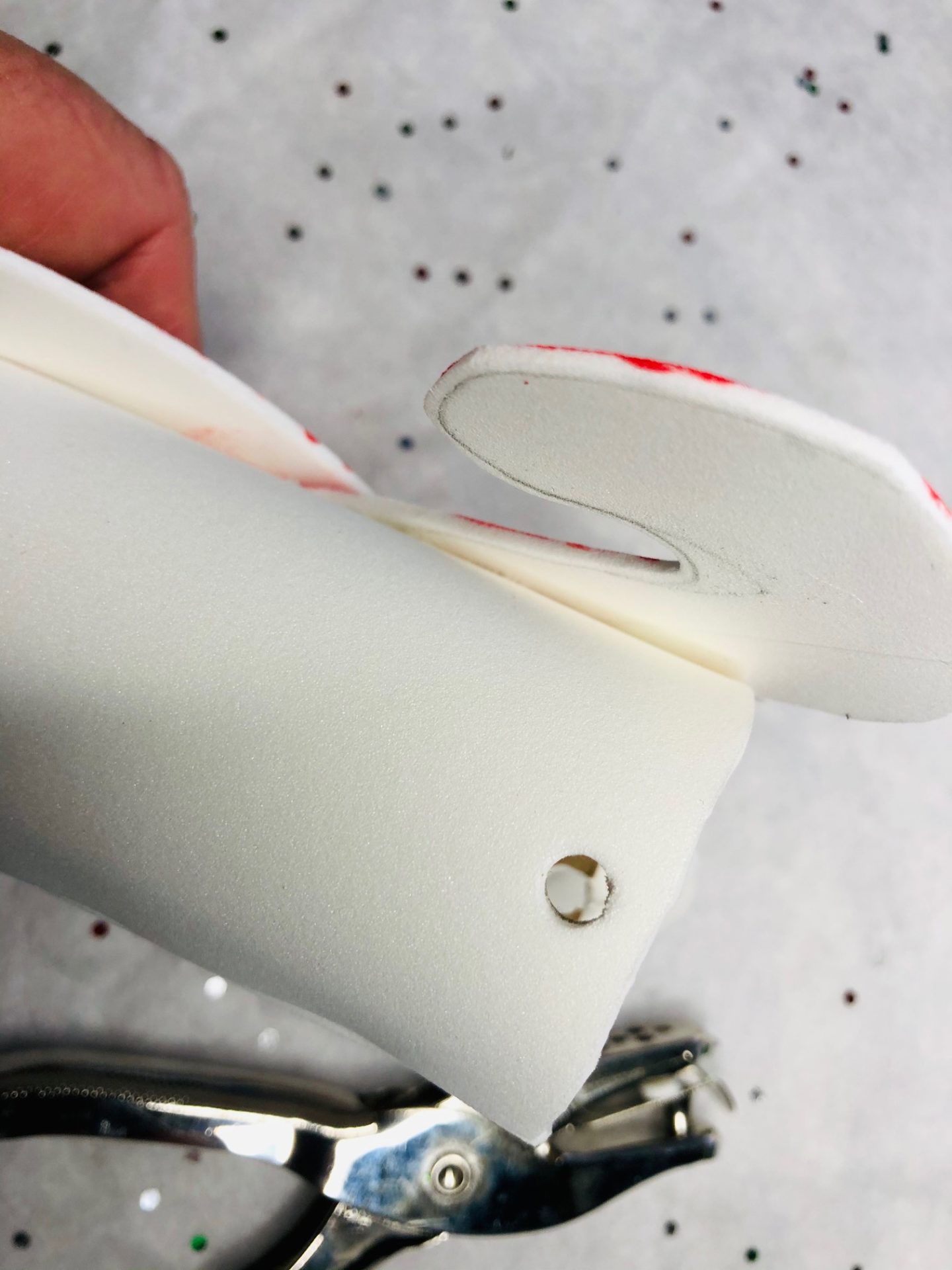 Run the pipe cleaner through the holes and twist the ends to make the hanger for the chain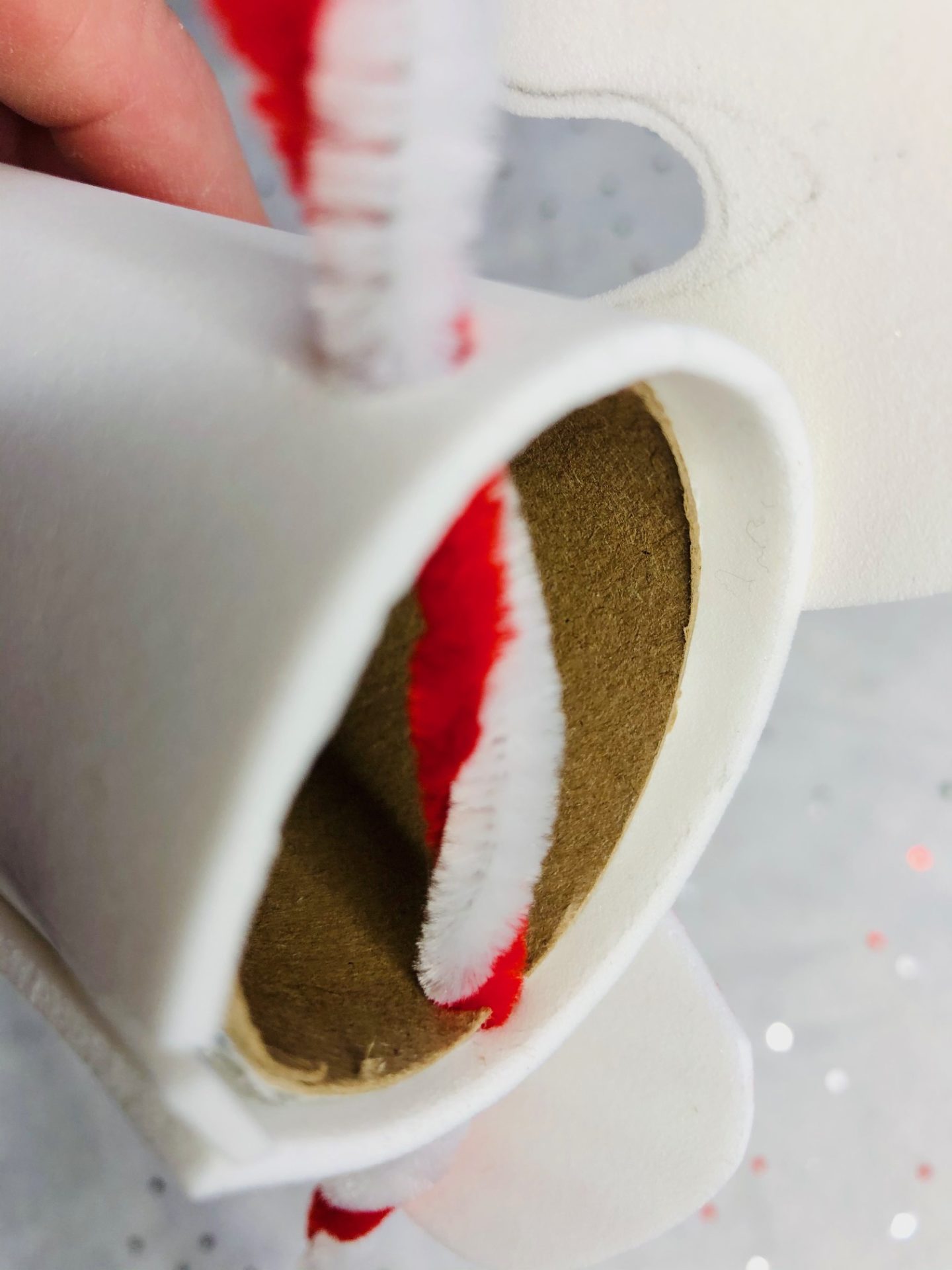 Hang the chain where desired, and remove one chain link at the end of each day
When you reach the topper, Christmas is here!!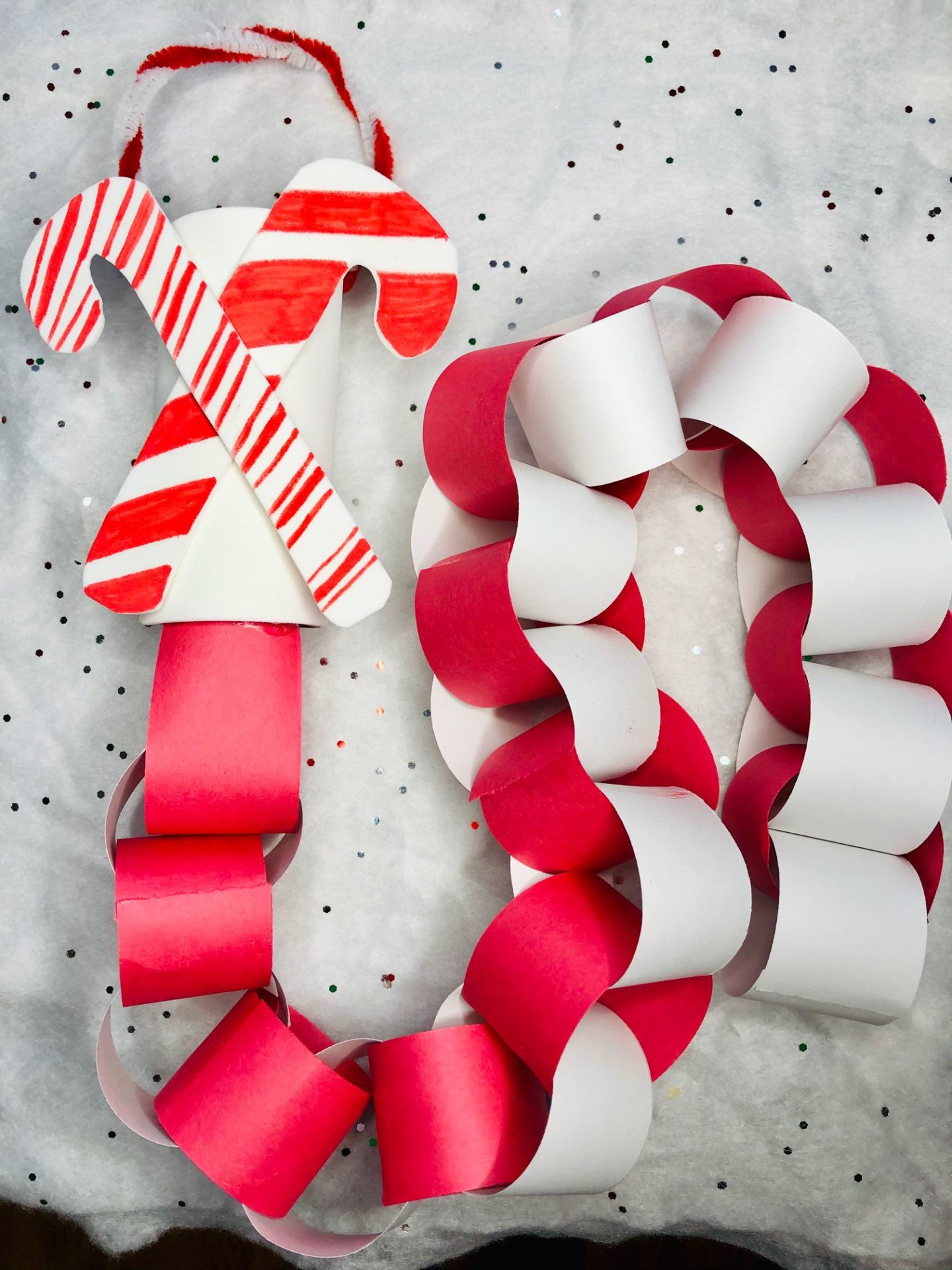 See how fun and simple this Candy Cane Countdown is The kids will love tearing off the pages proving that they're one day closer to the holiday celebration!
Have fun with this simple holiday activity. It's a super simple way to make a fun holiday decoration for your home that serves a purpose, too.
More Fun Holiday Activities and Ideas