Your dining room is the hearth of your home, a go-to place for hosting holiday meals, game nights, or in-house birthday parties. The way you decorate your dining room should reflect the ways you use it. It isn't always easy to strike the right balance between comfort and elegance, and decorate a space that feels special for celebrations, and still comfy enough for day-to-day living. Here are several ideas.
Think bright
In many ways, lighting is a key feature of any room and should provide different options for any part of the day or mood. Unbridled brightness is great for detailed work, such as helping out with homework, while soft discrete illumination is much more desirable for creating an intimate dining atmosphere. The types of bulbs and wattage aside, the key thing is to layer the lighting correctly. Remember to use multiple lighting sources including table and floor lamps, wall fixtures, candles, and finally, windows, as natural lighting also counts. You should choose the fixture shape that suits your dining table, for example, a round table calls for a round pendant above, while linear fixtures complement longer tables better.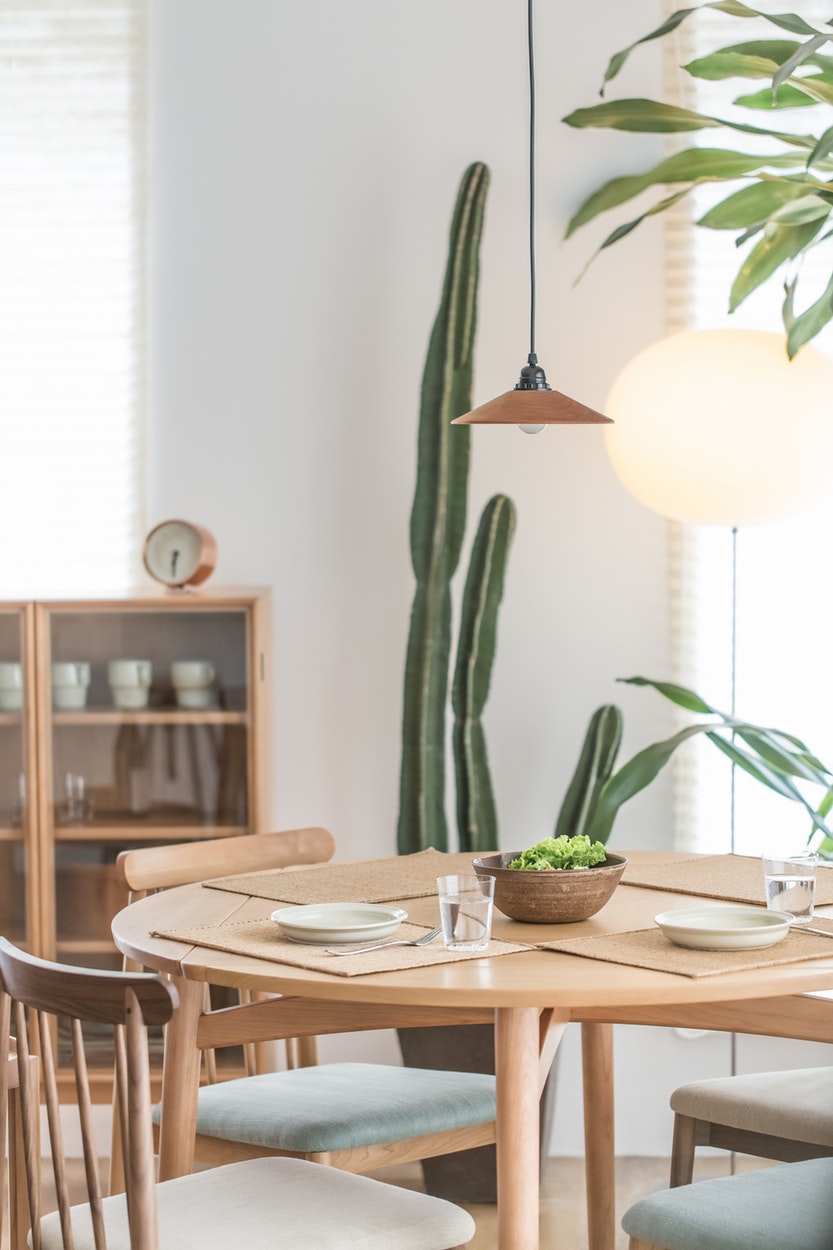 Choose function
A dining room without a dining table is nothing more than an extension of the living room or kitchen, so make sure your décor plan is complementing your dining furniture. See that the table suits both your available space and your needs. It has to fit comfortably in the room, so you can move chairs and walk around even when people are sitting. If you're dealing with limited space, a smaller round table is probably your best choice, as it allows you to serve the largest number of meals for the space it occupies. If you don't have to spare available space, a longer, rectangular table with extending boards is useful for both everyday occasions and celebrations.
Anchor the space
In many dining rooms, the dining table is set as a focal point. However, with the table and chairs alone, the whole set might seem to be floating above the bare floor. A beautiful area rug can give it both colour and texture, but also the much needed 'grounding'. Make sure the rug is at least 60 centimetres wider than the table edges, so each chair can slide out without moving over the edge of the rug. For this purpose, flat-weave wool rugs are a great choice, because, apart from keeping the space together, they bring a sense of warmth and comfort, especially if you have real wood flooring.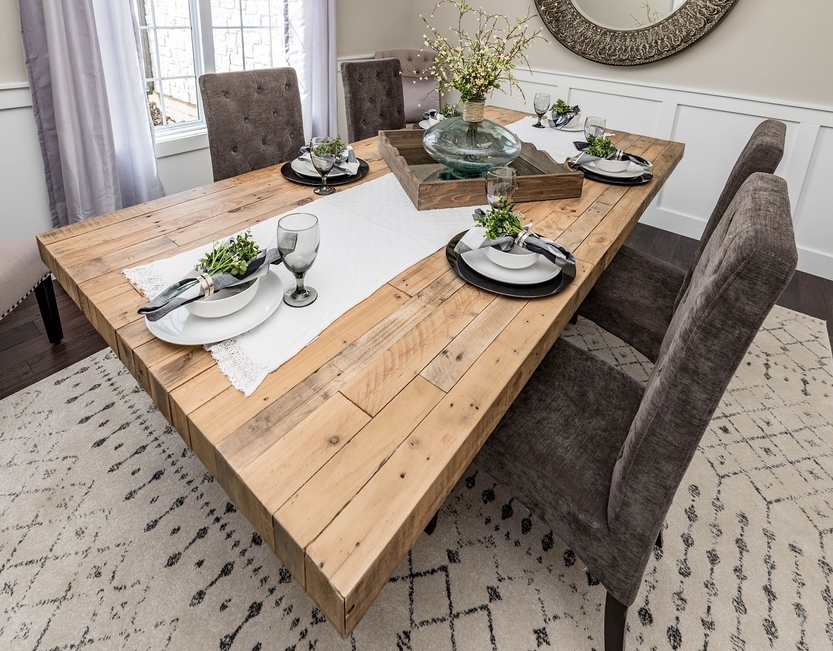 Experiment with colour
The colour of your upholstering, table cloths, and dishes is going to set the tone for your dining area. In this sense, neutral colours like white, grey, brown, ivory, or beige are more suitable for traditional decors, while if you're looking to infuse the room with something fresh, don't hesitate to accessorise with splashes of non-neutral colours just to stir things up. If you want to go the extra mile, leave the neutrals aside and bring on the bold colours and see how they combine with different textures. By pairing unexpected colours and fabrics together, you can achieve some beautiful contrasting results.
Decorate the walls
Dining rooms often have the largest vertical real estate in the house, which is a great opportunity to express your personal style and aesthetic preferences. Start by compiling a collection of art pieces that you find particularly inspiring. Perhaps those that remind you of your travels, or the ones that provide an essential accent colour that makes the room whole.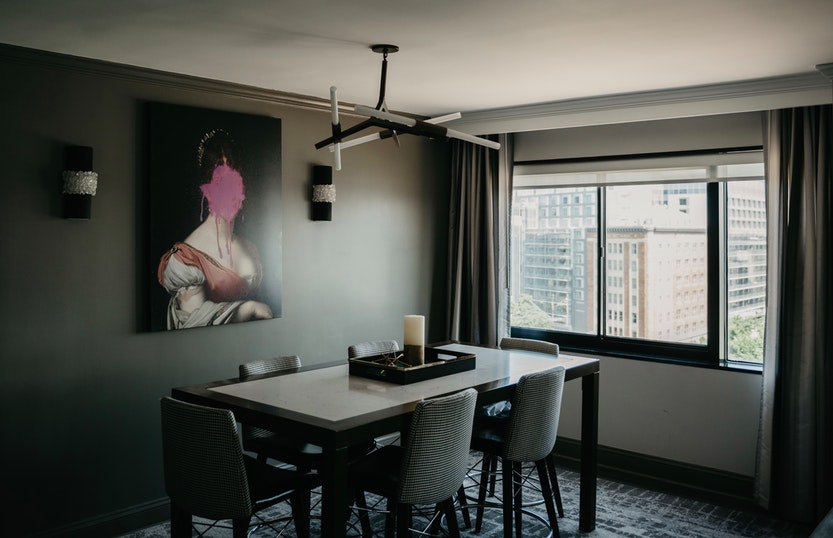 Mismatched dining chairs
While in formal dining spaces everything was traditionally matched down the tiniest details, a recent trend of mixing and matching furniture pieces has been raging like wildfire through the interior design community. First popularised by eclectic alfresco eateries and native cuisine restaurants, the trend caught momentum with designers who wanted to give their spaces a more relaxed and guest-friendly feel. The secret to pulling off this look is to keep one coordinated chair, and then either have all the chairs of different shapes but the same colour, or if all of them feature a specific artsy detail, make sure they're made of similar material.
With ideas like these, you'll be able to hit the right key in reviving your dining room so that it feels equally comfortable for everyday use, but at the same time, engaging enough for special events.