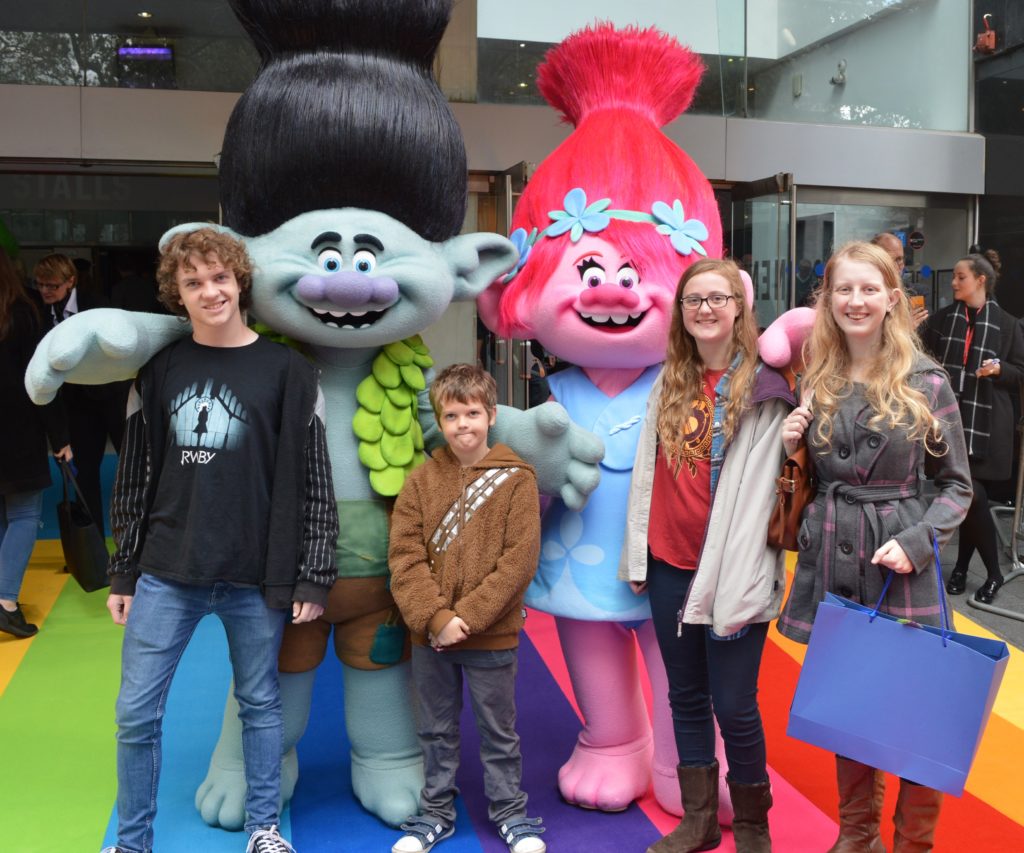 Myself and five of the children aged between 7 and 18 and I were invited to attend the European Premier Screening of Trolls at the BFI London Film Festival Family Gala attended by the Film's directors Walt Dohm and Mike Mitchell.
Trolls is the newest musical film by Dreamworks animation, featuring the talent that gave us film's such as 'Shrek' and 'How to Train Your Dragon'. Based on the Troll dolls, the film follows the story of the peppy and colourful trolls, led by Princess Poppy, and an evil race of goblin like creatures known as the Bergens.
The Bergens can only be truly happy and satisfied when they have eaten a troll, which are said to have magical powers to make them happy. With every troll captured, the King of the Trolls initiates an escape plan to free the trolls.
Princess Poppy grows up and throws the biggest party ever to celebrate the anniversary of being free, but disaster strikes in the middle of it. Princess Poppy (voiced by Anna Kendrick), with the help of a grumpy troll named Branch (Justin Timberlake), become determined to save the day.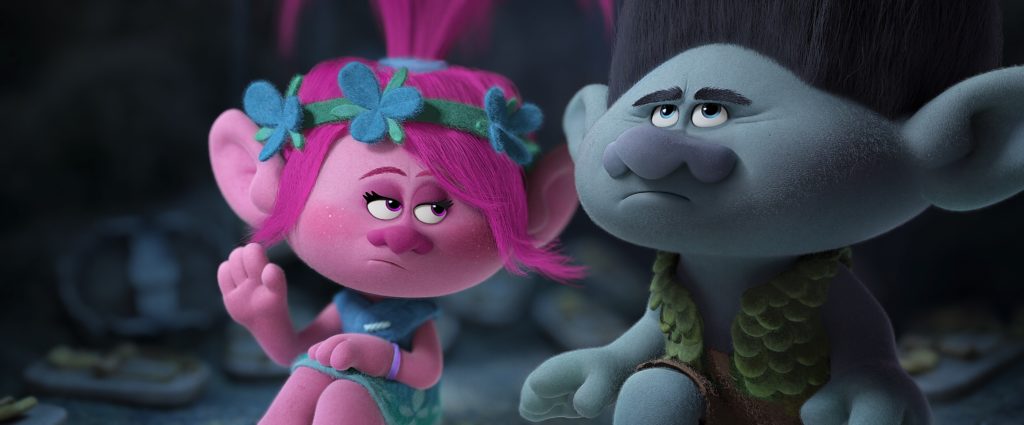 The tale of bravery and friendship is brought to life by a fantastically animated world (The whole world looks as if it's wrapped in felt!) and a hugely talented cast. Joining the two leads is Zooey Deschanel and Christopher Mintz-Plasses as Prince Gristle and Bridget the maid, who feature in the lead romance plot of the film; and there's also a large amount of famous voices you'll recognise in the crowd, with actors like James Corden, Russel Brand and Gwen Stefani as the trolls.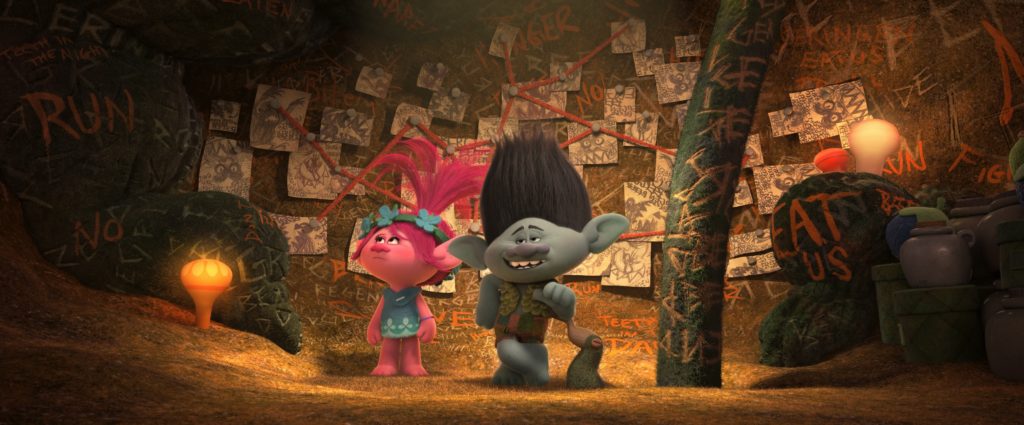 Overall the film was great, and despite being aimed at a younger audience it had the whole family laughing. The soundtrack fitted perfectly, featuring old and new songs for the characters and letting the world of the trolls really come alive. I highly recommend seeing this film when it comes out, especially if you have children that love anything glittery and cuddly, as it's a lovely story that'll leave everyone feeling warm and happy. And, if you get the chance, see it it 3D. We did and it made everything even better, even if the glasses made everyone look silly!