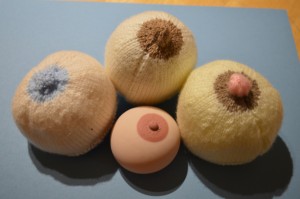 Dear Jamie Oliver
I have read many posts today about you and your breastfeeding remarks, some supporting you, others extremely angry at you, so, as a woman that works trying to help and support women to breastfeed, it is only fair that I say what I feel.
Your comment about it being easy, wasn't the greatest if i'm honest, some ladies do find it very easy and have no problems whatsoever, but many, many more do have problems, from a baby that is too small to latch, a baby with a tongue tie, or just plain lack of support, I am sure if Jules every struggled she had someone on hand to give help and advice, however many do not, the area that I live in is VERY fortunate that we have an actual breastfeeding team, that deals with nothing but helping and supporting mums to initiate and continue breastfeeding, and some of those mums are SO determined they will put up with sore, cracked, bleeding nipples, yet still they continue because they know it is good for their baby, but we are in the minority, very few places in the UK have anything like it.
Your comment about being nutritious, that's what you should concentrate on, the list of what is in breastmilk, compared to that in formula is a very interesting subject, and as a man that has spent most of his life campaigning for healthy, nutritious food, it is obvious that this would be an area of interest, but lets not forget some ladies just DO NOT WANT to breastfeed, that is entirely their choice and there are enough breast vs bottle debates without me saying a word.
You have tackled the issues of bad food in schools, you have made the government sit up and take notice about the sugar and obesity problem, so maybe your next effort should be against the enormously rich formula companies, if women choose not to breastfeed their babies that is their choice, but when a baby is born, its tummy is the size of a small marble, only 5ml, so why do these formula companies advise 0-2 weeks up to 100ml every four hours! Is it any wonder they sleep much longer and put on weight so much quicker, the formula companies are telling mums to give their babies 20 times more than they actually need, can you imagine eating 20 times your stomach capacity!
The one important thing that you must do is to not back off, do not shy away from the negative comments (i'm sure you have had much worse about turkey twizzlers and chicken nuggets!) but push forward with a campaign that will ensure more women get breastfeeding support, that want it, more education about the benefits and more fight against the companies that are making millions and don't give a jot about the consumers, so long as they are paying for the powder that will feed their babies.
And if you fancy tagging along for a day to find out what us women go through for the joy of breastfeeding, let me know
Mandi
Mum of seven all BF xx