Another two weeks have flown past, only another ten days until my birthday and a few more until our Disneyland Paris holiday, the children are starting to get a little bit excited!
Our last two weeks in photos…

66 – Happy Mothers Day. I had quite a relaxing day, topped off with a Chinese so I didn't have to cook, I got lots of lovely handmade cards, but this one gets the photo as it is Viggo's first preschool year for cards.
67 – Cupboard Tidying and Sorting. Tyrus loves to line things up and go through each colour and say what each item is, today he has made me realise I have too many cups and beakers!
68 – A picture for Mum and Dad. Viggo has settled into his one day per week at preschool really well, he loves to create lots of artwork and is getting to grips with sticking and gluing!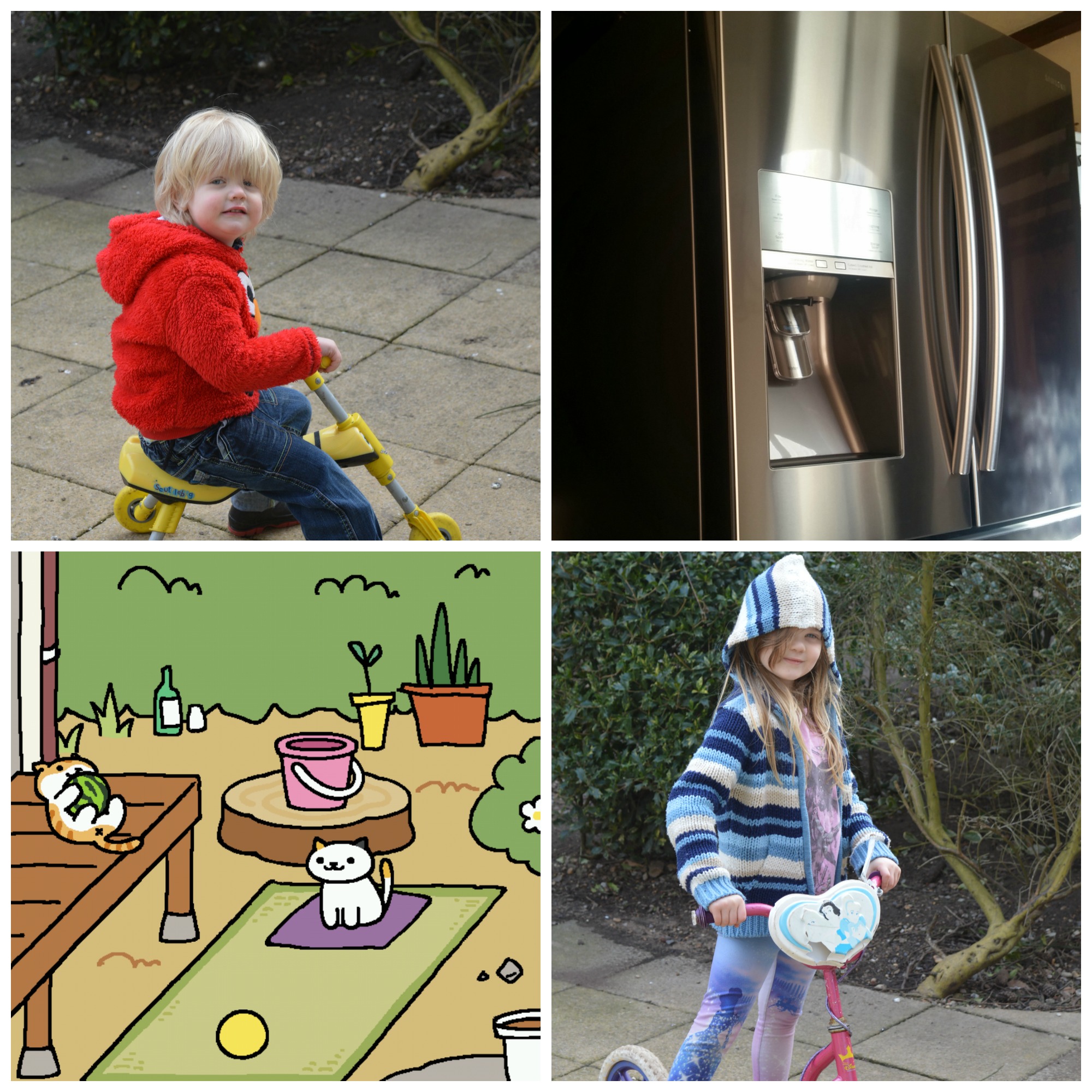 69- Riding Round The Patio. Viggo is becoming more confident using the scuttlebug, bike and scooter, he has no fear, guess that's the joys of being number seven, if he falls off he dusts himself off and gets right back on again!
70 – The new fridge freezer. Last week I received a fab email asking if I would like to review an American Fridge Freezer, today it arrived and it is amazing! It is very large and Asa did have to take the patio door handle off to get it in through the conservatory, but it has changed my life shopping wise, I now don't have to worry if everything will fit in as it has twice the capacity of my old one.
71 – Check The Kittys! Tyrus has become slightly obsessed with the kitty game on phones/ipads, but it does keep him awake on the journey home from school and it is teaching him about caring for others.
72 – Scooter Time Finally some nice weather, which meant Eowyn was off whizzing round the garden on her scooter, which is getting a little small.

73 – Dorito wanting to play. I looked out of the window to find Dorito the chicken perching on top of the childrens play car
74. Pinypon Have Arrived. Eowyn was very excited when she came home from school with the Pinypon delivery.
75. Icing Man. Neva is making a cake tomorrow, which she needs to bring in coloured fondant icing, so she decided to make faces as she added the food colouring!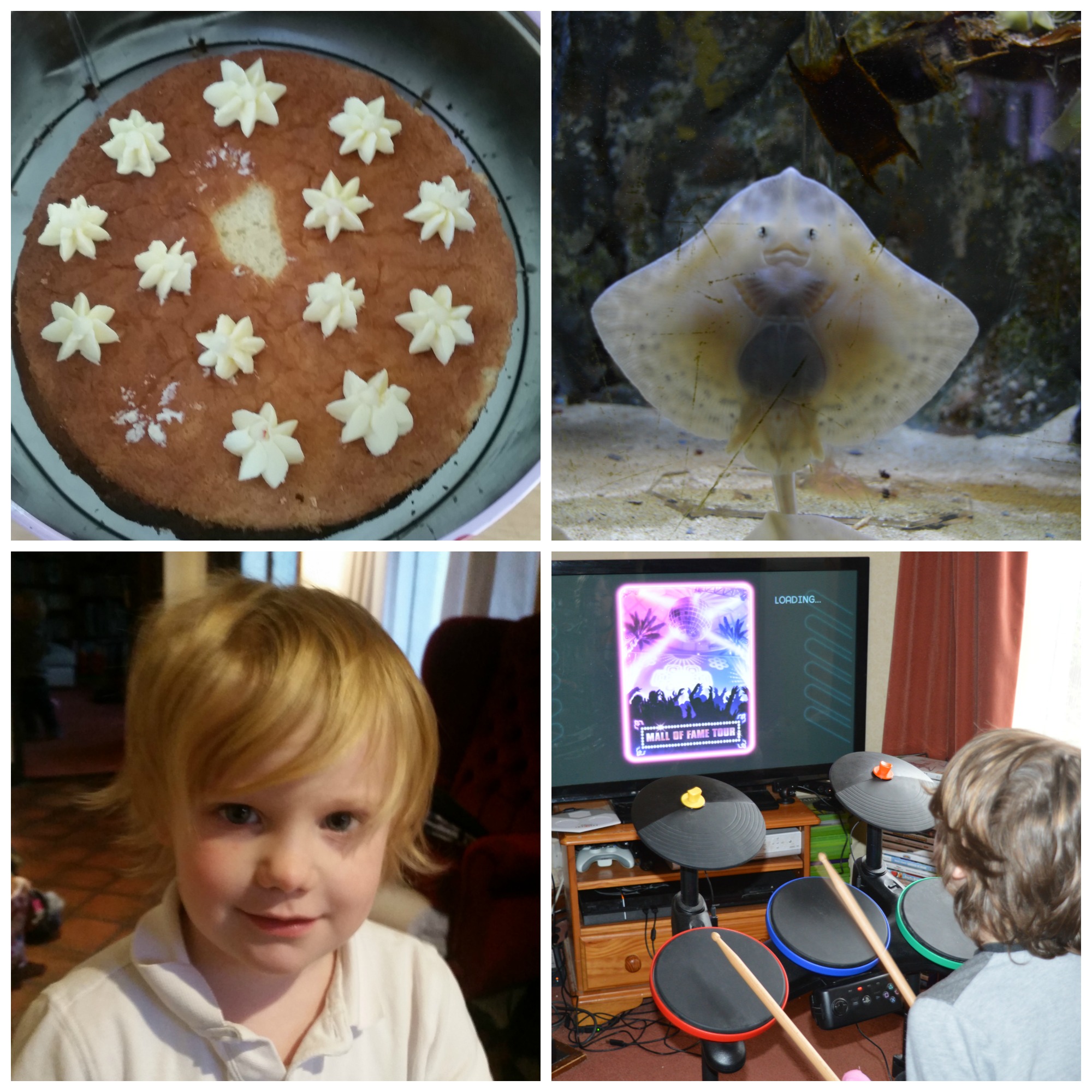 76 – The finished cake. When Neva arrived home she presented us with her cake which was delicious, but it is missing the fondant decorations, which she informed me were very tasty, too tasty to leave until she got home!
77 – Sealife Evening. We were invited to Great Yarmouth Sealife to see their newest additions, I took lots of photos, but this is my favourite.
78 – Take a picture! Eye contact for Tyrus has always been quite an issue and looking at the camera has been a struggle for him, but in the last few weeks he has really taken an interest and wants his photo taken.
79- Drumming Day. The children have just got the drumkit for Guitar Hero and spent most of the day in a battle, it is the quietest they have been in a long time!