No parent in the world is perfect, and with kids, a messy household is inevitable. If there was ever a competition for messy rooms, children's rooms will definitely win. Not only are they chaotic, but also so difficult to tame and manage.
No need to worry as we have some easy hacks that will help you and your children to transform your chaos into organized rooms. This will save you so much time, money, and effort. These ideas are customizable so that you can adjust them according to your circumstances.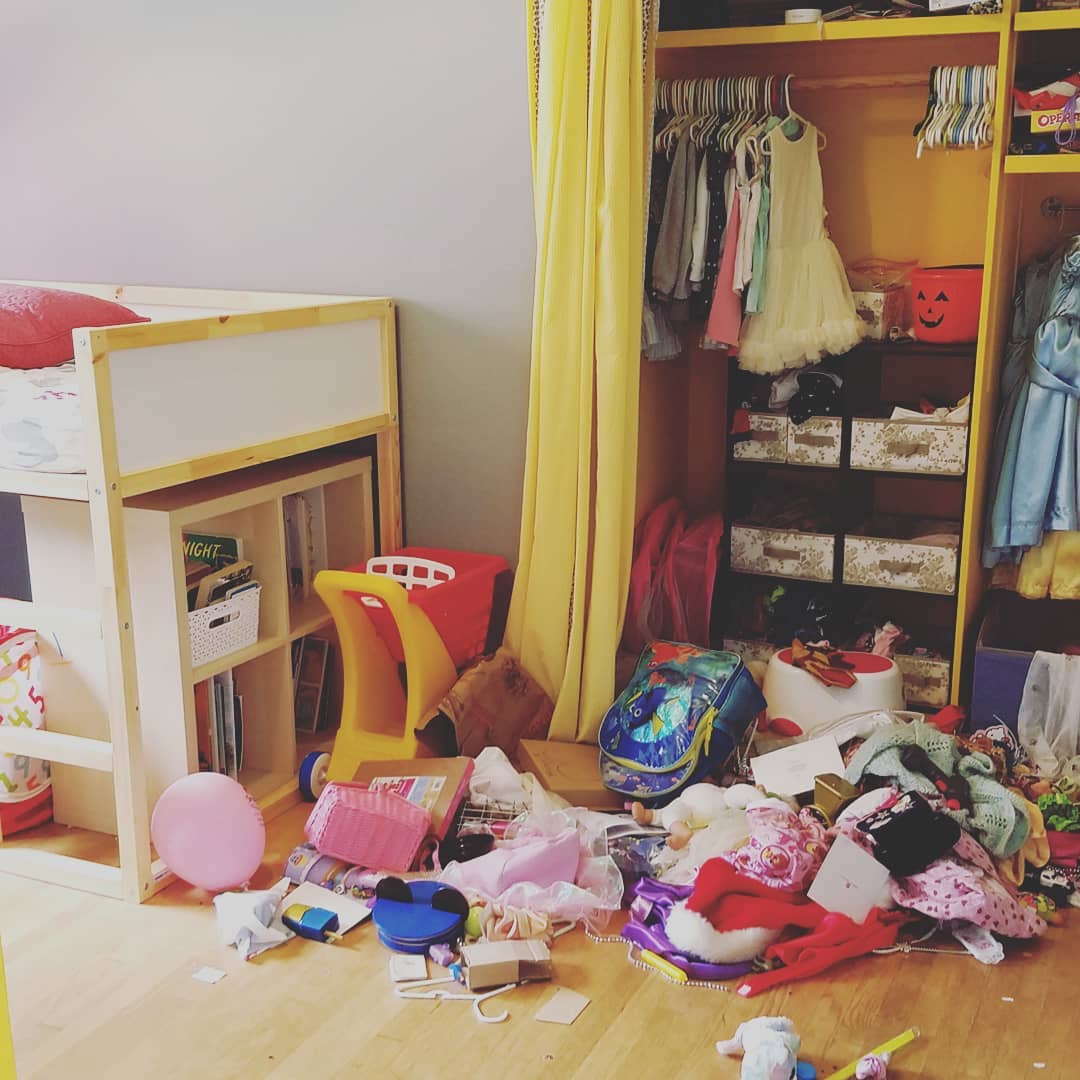 DIY pencil organizer
Organizers are a great way to keep your child's things organized. With organizers, you can teach your kid which thing belongs where; this will teach them to take responsibility for organizing the room. Especially if they make the organizer themselves, they will feel attached to it and are more likely to put it to good use.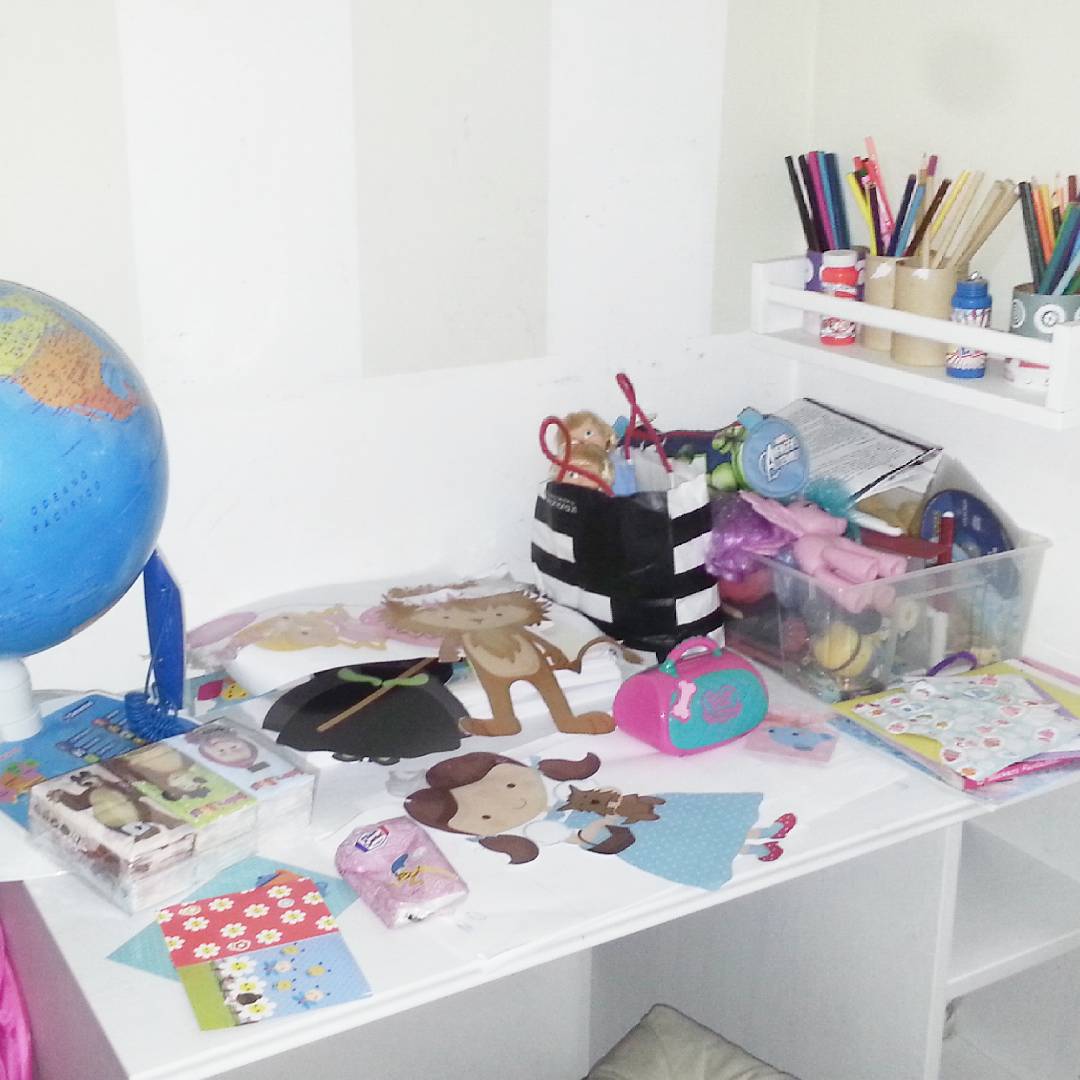 You can make easy organizers with tin cans to save money. Hot glue a few tin cans of different sizes to a piece of cardboard or wood. You can leave this on your child's desk, so they can put their pencils, markers, colored pencils, erasers, crayons, and such items. If you need more storage, you can always add more tin cans of bigger sizes. An alternate for tin cans can be shoe boxes or water bottles.
DIY labels
Labels can be made with anything like sticky notes, but they tend to fall off. To make durable and appealing labels, you can use clear tape and paper. First, print out your labels and then put a strip of clear tape on it so it covers it completely.
Keep your labels small or use a thicker clear tape. Then cut them out and soak them in water one by one. Finally, rub off the white paper and you now have your very own label stickers. You can use these as organizers so that your child knows where everything goes; if your child is too young to read color-code (or draw) everything. Or, let your kids decorate labels with colors and drawings. This becomes effective if you incentivize your child to clean their room by themselves, without your help!
Install a quick shelf
A shelf can be used for those books that are sitting on the floor in your child's room. This shelf can become a home for those books and even homework. Install the shelf at your child's level, so that they can put the books on the shelves all on their own. Also, they are more likely to read them if they are able to see them in an organized space.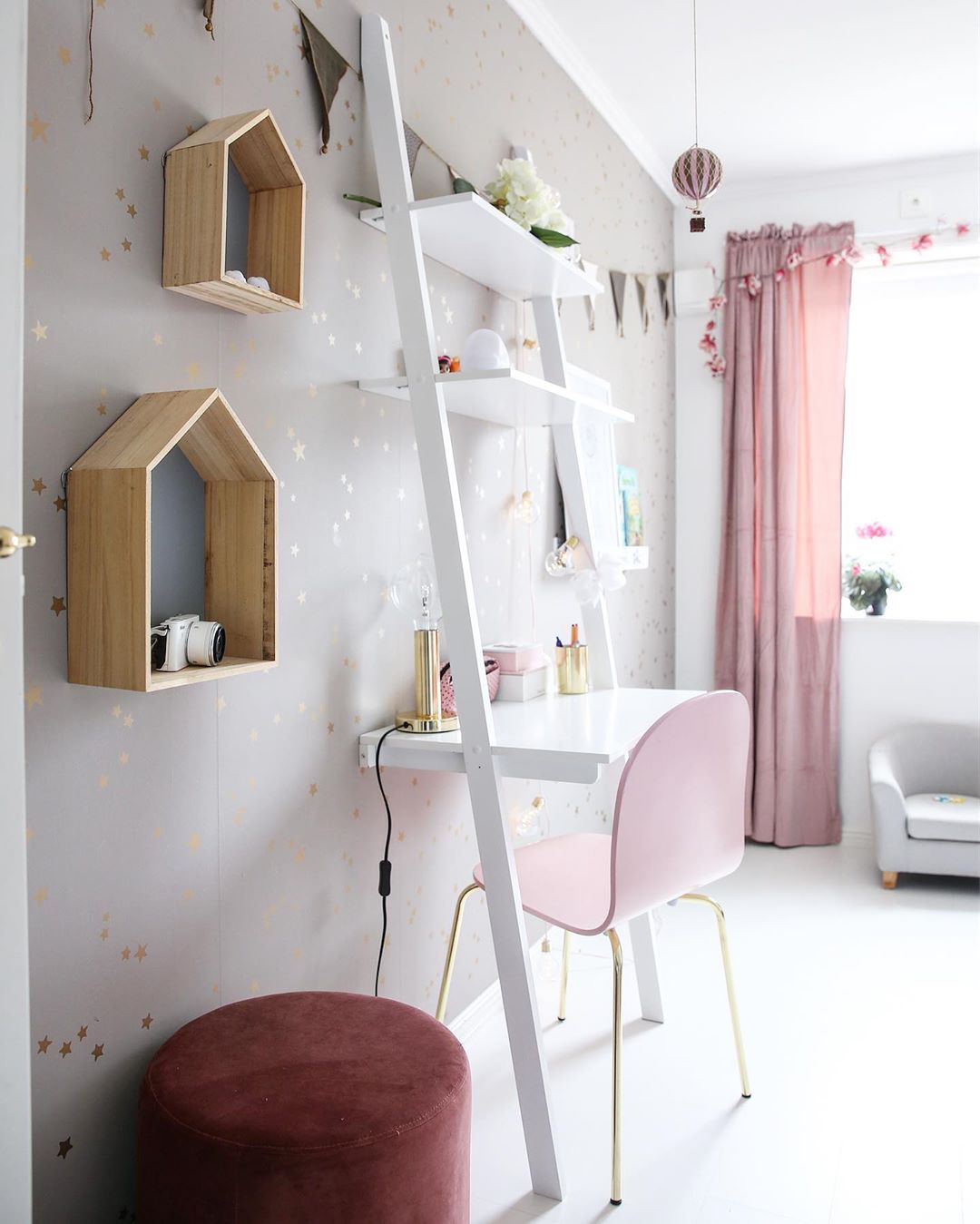 Use a pegboard
You can attach hooks, caddies, decorations, or anything you can dream of; pegboards have endless possibilities. It is great as an organizing hack and will help to save space. You can hang the pegboard on the wall to save floor space or playroom for your child. The pegboard can be used for things like toys or games, so your child knows where to put them when they are done playing with them.

Papers organizer
You can make an easy organizer for papers using cereal boxes. First hot glue as many cereal boxes of around the same size together, so that it looks like a thick cereal box. Do not glue them width by width, instead, make a long chain of cereal boxes. After you are done gluing, cut a diagonal line going down from the top of the "new cereal box". Do not cut a diagonal line all the way to the bottom.
Your child now has their very own paper holder or coloring book holder to keep them off the floor. This can easily be used as a caddy for other things too. You can even decorate the outside with wallpaper or stickers. The label stickers you made earlier can also come in handy!
Toy Coat Hooks
If there are toys you see that your child no longer plays with, put them to good use and create a coat hook. Use toys that are rigid and hard, such as animal figures. Now cut them in half and glue onto a wooden panel. You can color-code them so that it is easier for your child.
Making them colorful and attractive will make your child more likely to use them. Hang it on a wall in a place that is easily accessible to your child. You now have fun hooks that you can use for coats, sweaters, painting aprons, and more. This is a great way of decorating a child's bedroom.
Lego Organizer
All children love to play with legos, but hardly anyone likes to do the cleanup afterward, and this turns your child's bedroom into a real-life hazard zone. Use a hobby box for easy storage and easy access.
You can keep all the legos organized by color, size, or any other way you choose. Either way, your child will learn to put things back where they belong. If your child does not play with legos, you can use a hobby box to store other objects such as pins or hair ties.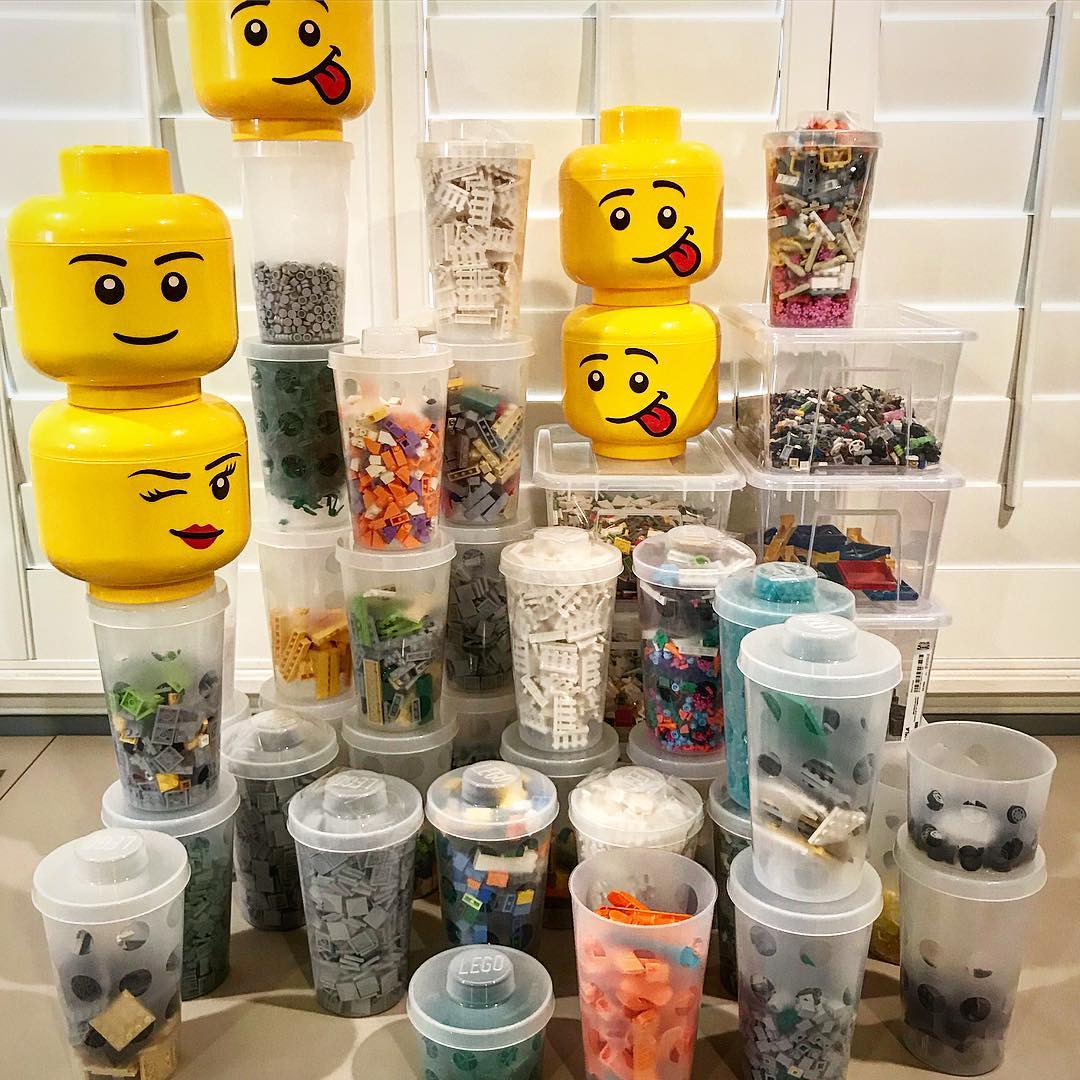 Stuffed Animal Storage
When children are younger, they almost always resort to their favorite teddy for emotional support during bad times. But as they get older, chances are they have moved onto more complex toys like legos and Barbie dolls. Whether your child plays with them or not, here is a simple way to organize your child's stuffed animals.
Use storage bins and place them where your child will be more likely to use it. You can choose color-coding, pictures, or labels to mark them. If you don't have storage bins or don't have enough space to own multiple ones, use a trunk. A trunk is bigger and will likely store all of your child's stuffed animals in one place. Another option is to use storage that can be used as a seat so that your child can sit on it and keep those teddy bears out of sight.
Toy Car Organizer On Wheels!
If your child plays with toy cars, you know how annoying it can be to find them everywhere in the house. The best way is to keep them in one place. Use a wooden breakfast tray and decorate it with your child's name, car stickers, or knobs. Now place your child's cars, trucks, and motorcycles in the tray.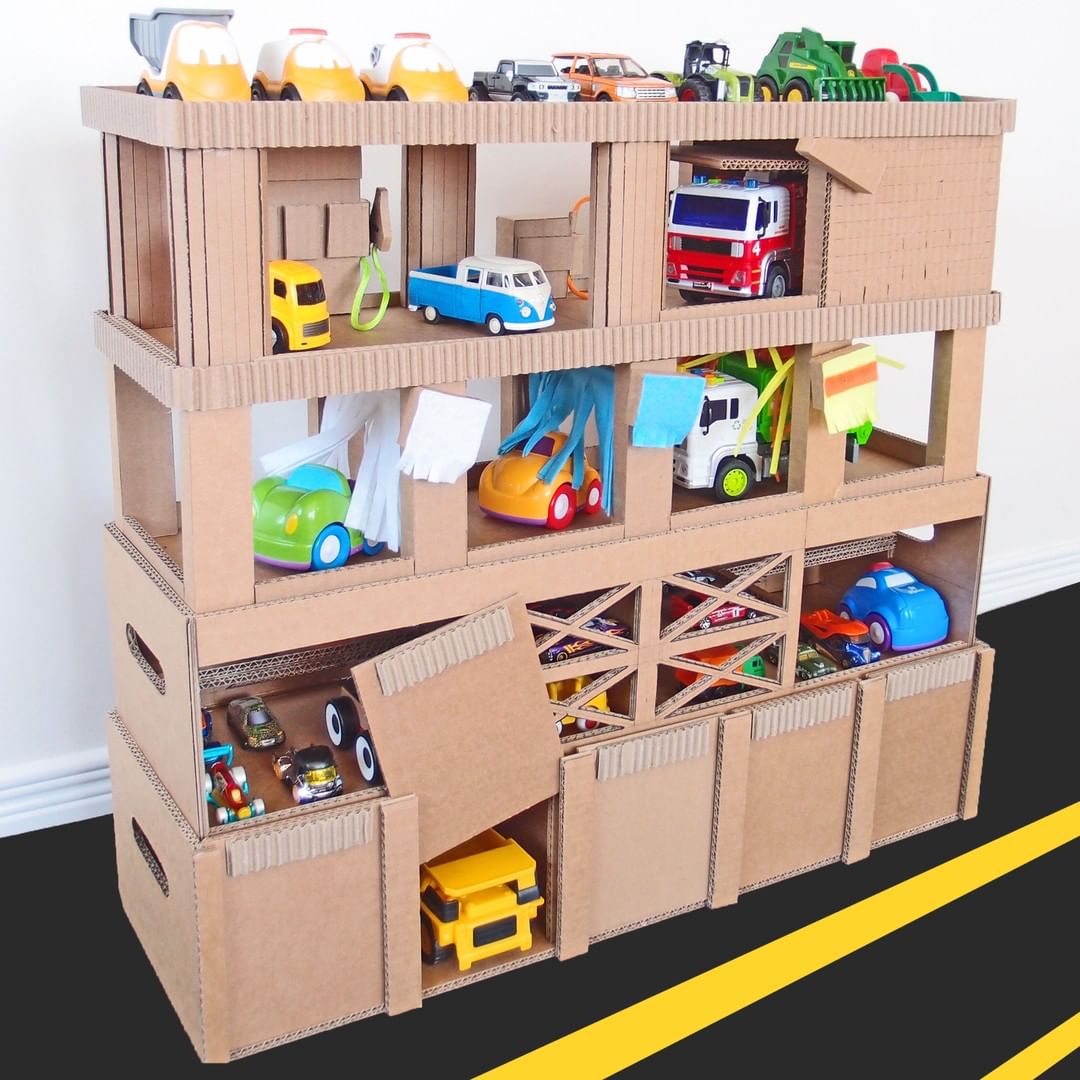 If your child's bedroom has carpet, you can slide it right under their bed, table, or another place where they can easily find it and have access to it. If your child has a wooden floor and you are worried about scratches, there is another solution. Use 4 cars that your child no longer uses. Make sure they are around the same size. Now glue them at the bottom of the tray near 4 corners so that you have your very own repurposed sliding tray for your child's toy cars.
Hanging racks
Hanging racks are a life-saver especially if your kids are small and you would like to keep a few items out of their reach. Hang them somewhere beyond their reach. Hanging racks can be used for clothes, shoes and practically everything in the room.
You can ask the kids to compete with you and see whether they are able to pick up stationery items first or you can stack the clothes first. Make cleaning and organizing fun, and also decide on a reward they will get at the end.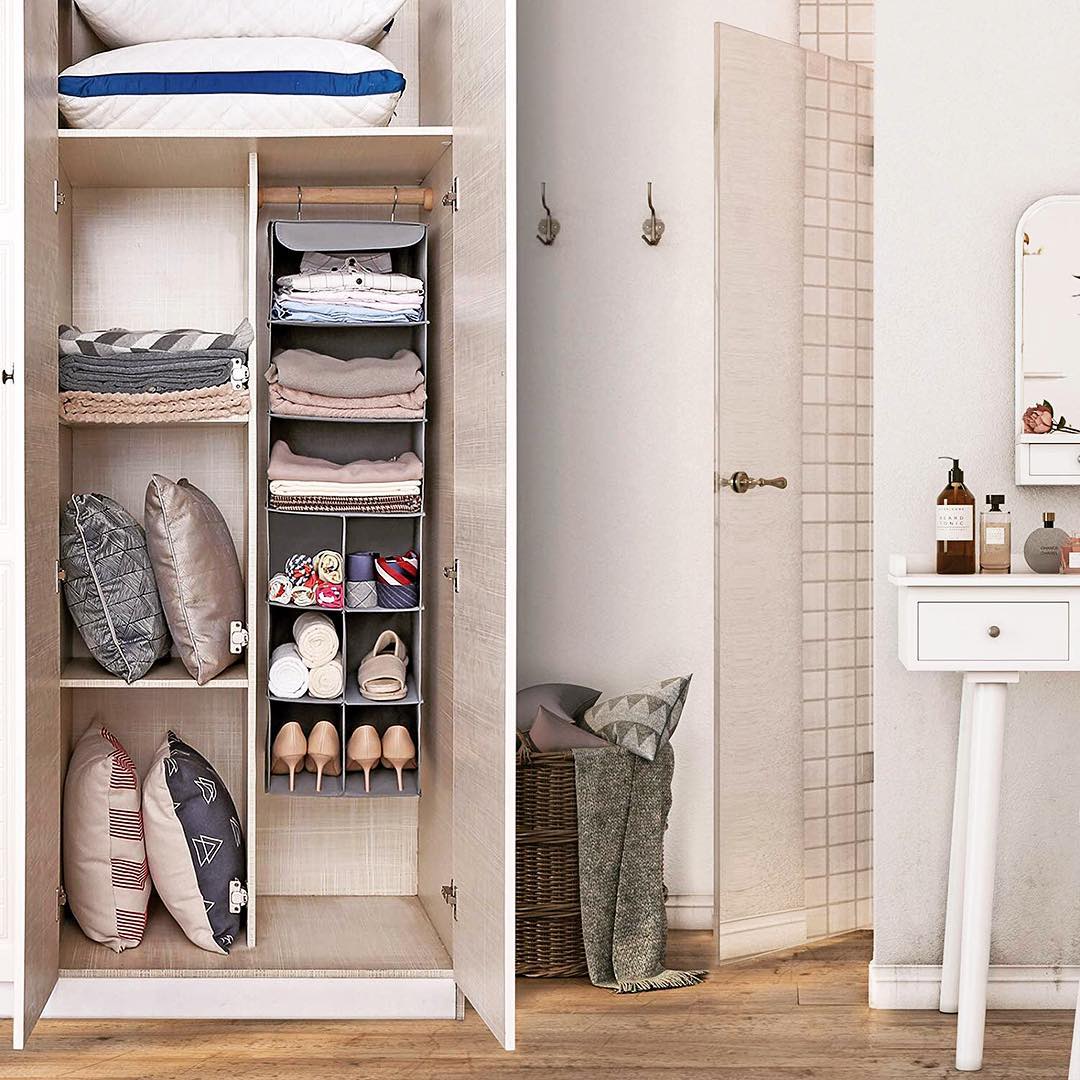 Hanging racks are very easy to make and you can make some DIY hanging racks using things you have available at home. Better to include kids in the making process so that they know that they are going to use it as well.
Conclusion
Kids rooms are always under a curse, you clean them thoroughly and go for a soak in your hot tub to rejuvenate yourself, once you come back you will not believe that it is the same place that you cleaned earlier. It has the tendency to revert to the same chaos within a matter of minutes.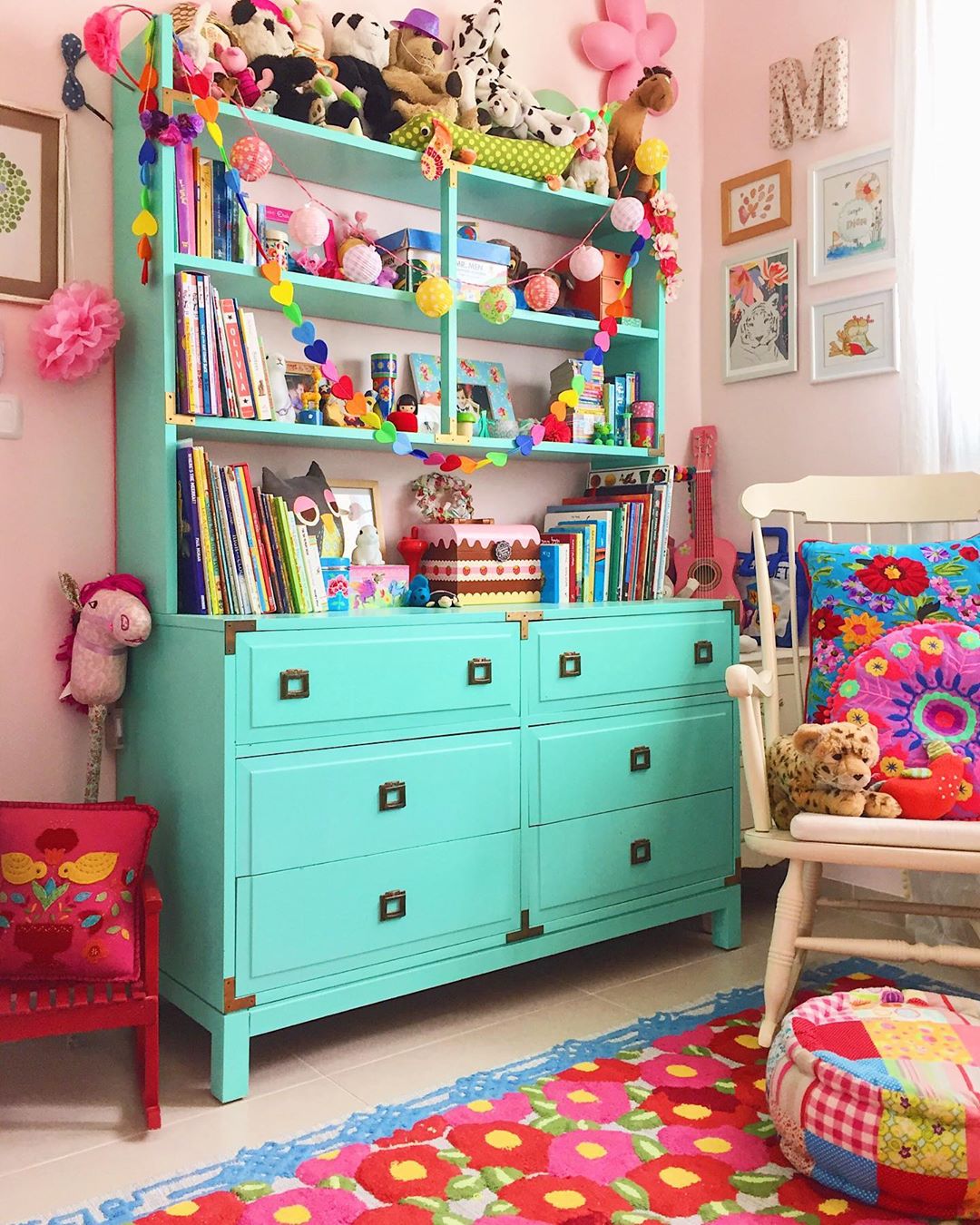 These useful hacks can be used for children young and old. Also, they help children learn the responsibility when it comes to cleaning their room and keeping it clean. Teaching children to be independent and clean can prove to be a very difficult task, so by giving them the responsibility of keeping their organized room clean, they can learn it themselves. After all, a mama bird wants her baby birds to learn to fly.