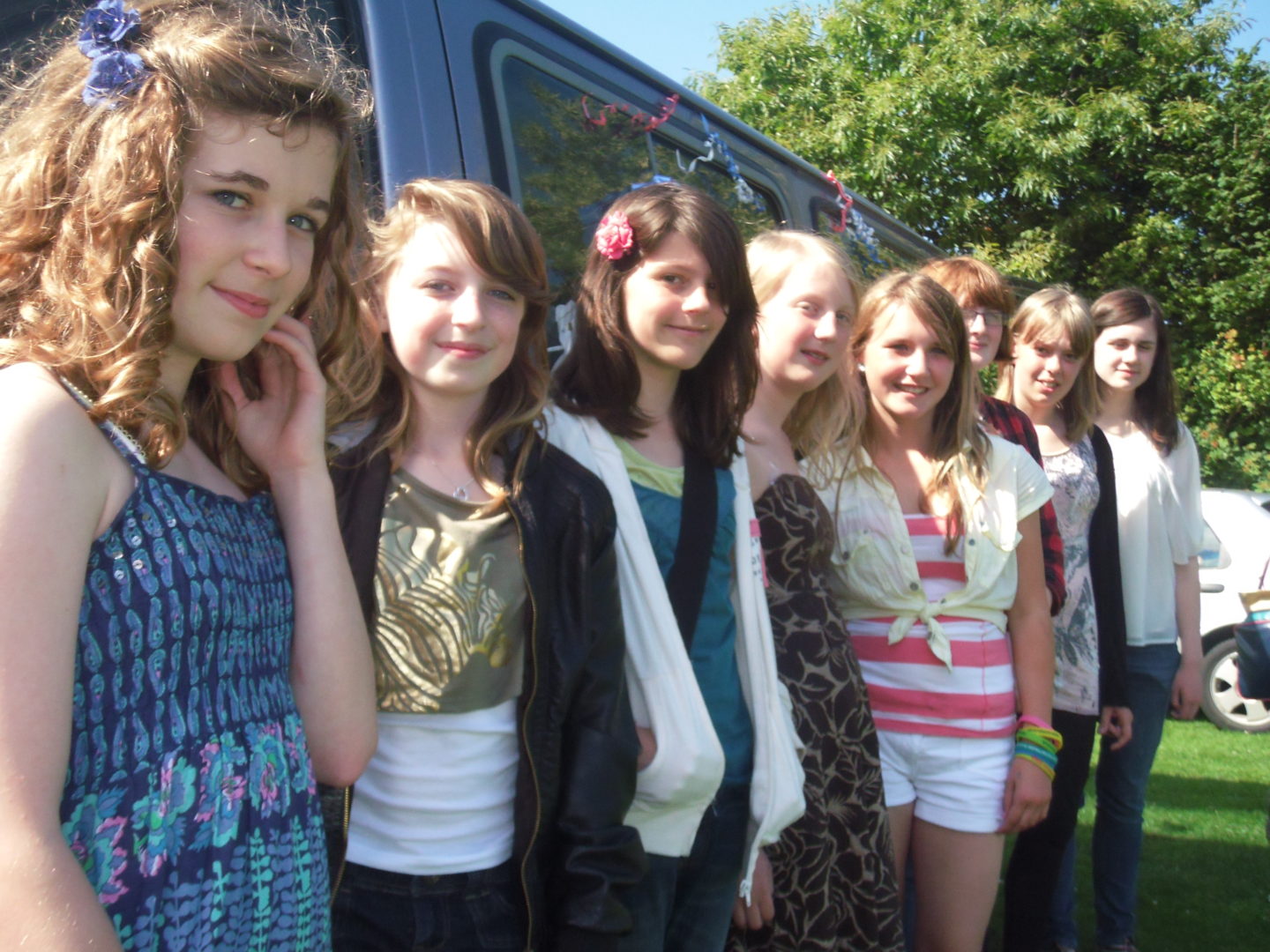 Today my eldest Xene had her last day at Middle school, her year is transferring to High School on Monday for three weeks before the Summer holidays, to settle them in.
So the question of leaving school in style had been discussed, in previous years it had been various different coloured Limos lining the school playground, however as they were leaving on the most popular prom day of the year, prices quoted for a limo ranged from £300 upwards for one hour!
Time for a different mode of transport, here enters Mandi with her 9 seater Tourneo…
The entire morning was spent hoovering and cleaning the bus, then decorated with Red White and Blue bows and lots of handmade streamers from the left over ribbons.Add four tubs of bubbles, a bottle of flavoured fizzy water and eight paper cups with fairies on and we had THE most cool mode of transport.
Asa kindly agreed to pick them up, whilst I collected the rest of the brood, so after lots of hugging of teachers and final goodbyes, it was off to KFC for food and round to her friend Charlottes house for a sleepover, a big thankyou to her mum Diane for volunteering as its usually my house!!
Wonder what mood she will be in tomorrow…..
Check out our first ever blog post