A kitchen remodel is usually something that can be incredibly expensive, time-consuming and a lot of hassle. It often involves seeking inspiration for a kitchen, then speaking to a designer, then a contractor and then finally getting the work done. This process can be a lot of work and it's going to cost you a huge amount of money to completely remodel your kitchen. For a lot of people, that's simply not practical.
Thankfully, there are a lot of effective alternatives to contracting multiple different contractors and doing your own research. Even if you don't have the funds for a complete kitchen refresh, there are plenty of practical ways for you to add some unique DIY touches to your kitchen.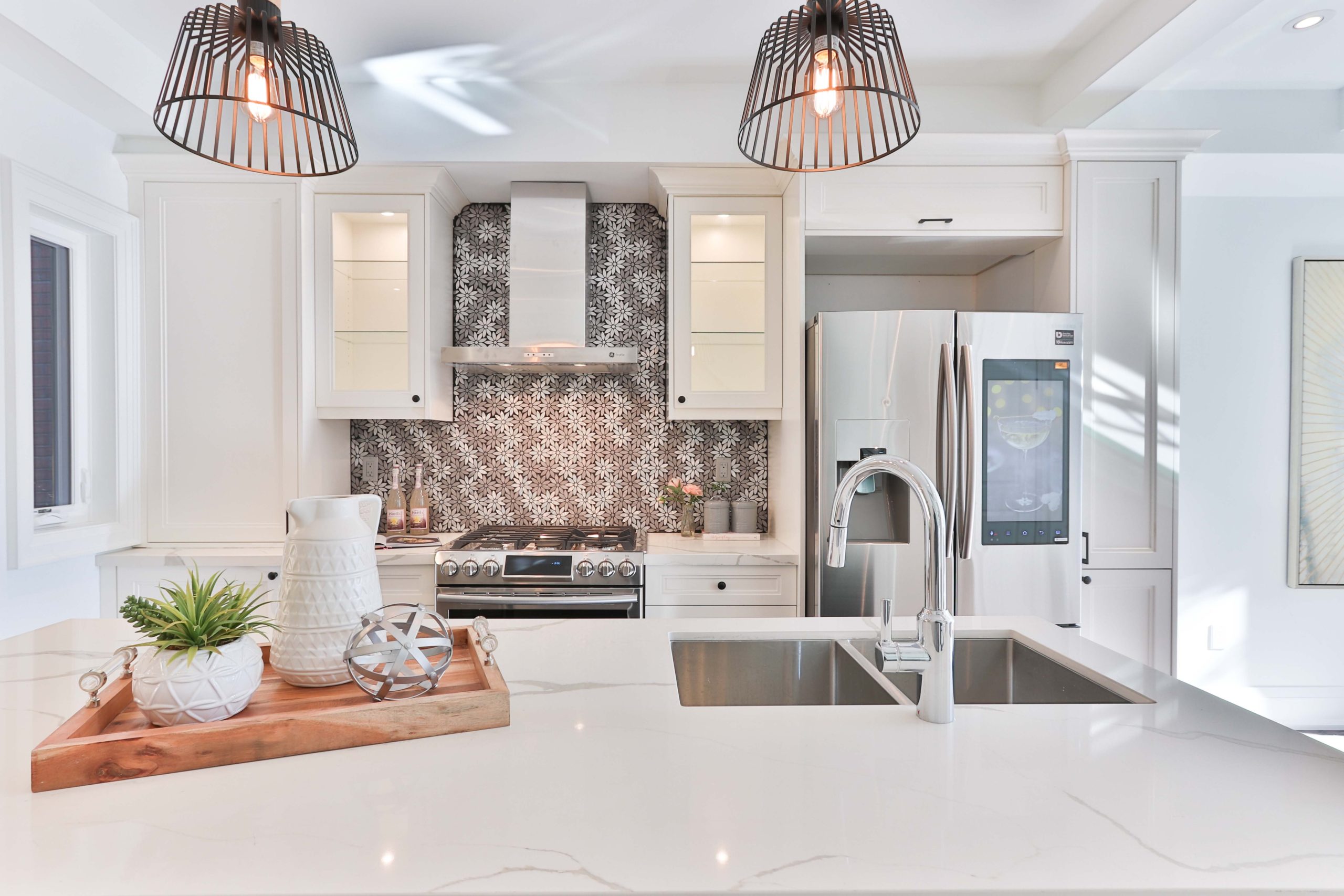 The Budget Option: DIY
DIY skills are important if you want to learn to repair parts of your home and remodel it without the need for an expensive contractor or designer to help you. DIY kitchen refreshes are rather simple, especially if you're not aiming to do anything too difficult or challenging. So here are a couple of suggestions for simple kitchen DIY projects that can give it a fresh and different look:
Paint your cabinets a different colour to change the room's overall feel

Replace your old and dated countertops with something more modern

Organise your kitchen with better food storage containers

Replace backsplash tiles to add a touch of style and colour to your kitchen

Swap out your kitchen tiles for something newer

Replace your taps for better water pressure and usability

Add a kitchen rug to cover up empty and boring tiles
These simple DIY kitchen projects don't require you to spend much time, but some of them do require you to purchase materials, tools and also spend a bit of time practising. This is especially true for something like painting your kitchen cabinets. While it sounds easy, it's important to prepare by covering up parts of your kitchen so the paint doesn't splash around, and it's also a good idea to clean as much grime off your cabinets as you can beforehand.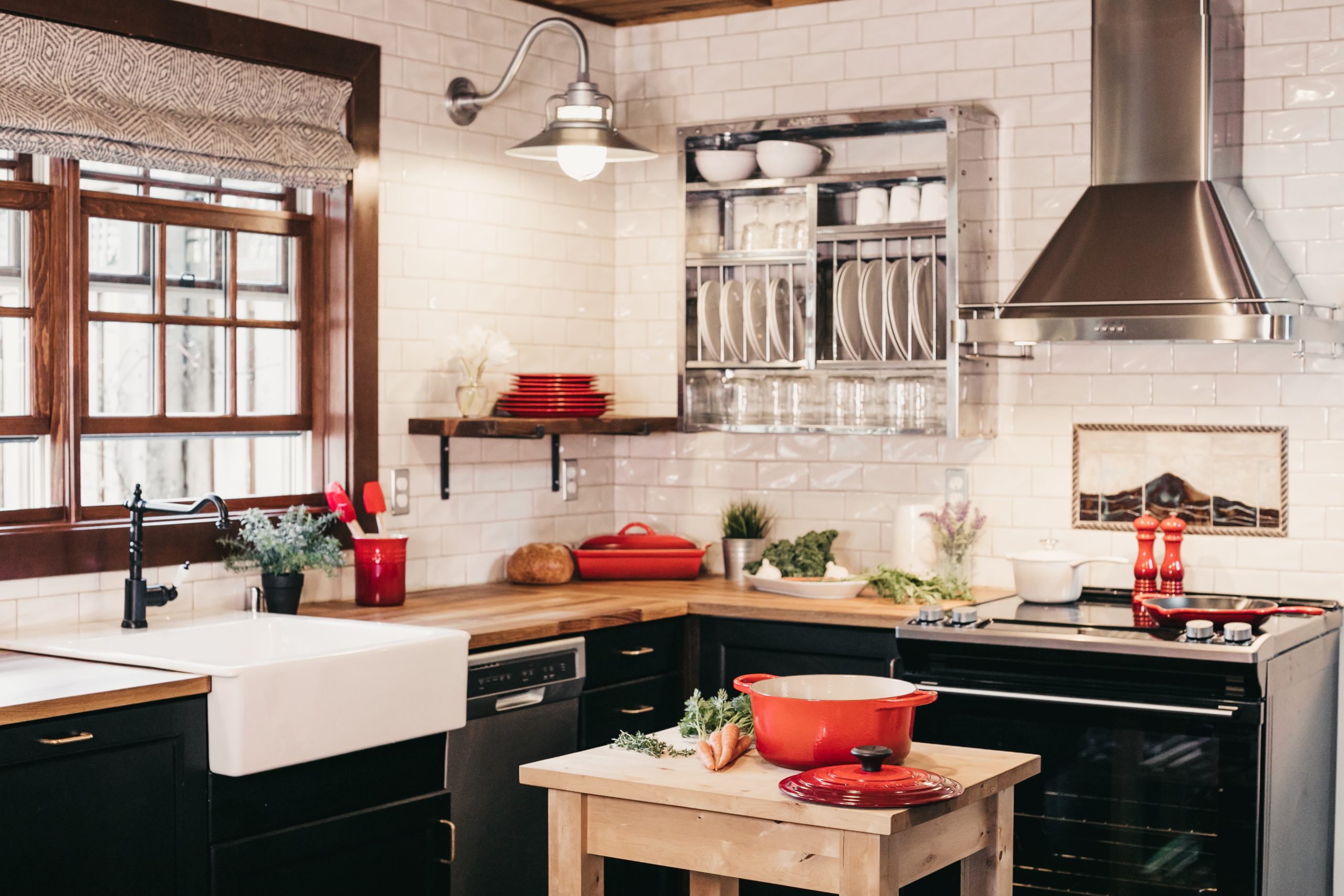 The Mid-Range Option: Replacing Appliances
If you'd like to take your kitchen refresh a step further then why not consider replacing your appliances? For anything that isn't built into your kitchen, such as a standalone kitchen, this can actually be fairly simple since a delivery service will typically take care of the installation and also take out your old appliance.
Replacing your kitchen appliances does take a bit of research because you want to pick an option that is better than your existing one, but it should also be good enough value so that it doesn't feel like you're wasting your old appliances. So here are a couple of tips to help you decide if you should replace an appliance or not:
Is there anything wrong with the current appliance?

If so, can it be repaired without spending more than it would cost to replace it?

Can the fridge still be used practically without making your life difficult?
Is your appliance due to be replaced soon

? Most appliances can last several years before needing any kind of replacement

Would a new appliance fit your existing decor better?

Can you recycle or sell your current appliance to make some of the money back?

Do you want to consider downsizing your kitchen with mixed-use appliances?

Are there currently discounts going on for kitchen appliances?
These questions will help you decide whether it's practical to replace appliances to help you refresh your kitchen.

The Turnkey Solution: Bespoke Kitchens
Bespoke kitchen service is on the higher end of kitchen remodels. While it can be quite expensive, it's good to remember that a bespoke service is a complete turnkey solution. Companies such as Stonehouse Furniture will offer everything from the initial consultation to helping you with design ideas and then finally installing everything in your kitchen.
Since it's a complete kitchen replacement, it can be rather time-consuming and cost a lot of money. However, since it's a bespoke turnkey solution, you don't need to put in much effort yourself. Your biggest contribution will likely be in the design phase where you can pick some ideas for your kitchen. However, even this can be completely taken care of by the bespoke kitchen service if you prefer.
While a pricey option, we definitely recommend a bespoke kitchen service if you want something unique that stands out, but don't want to spend all the time researching different designers and contractors, looking at their reviews and deciding if they'd be a good compliment to each other for your kitchen remodel project.
Check out How To Update Your Kitchen For Les Than £50
How You Can Create A Perfect Family Kitchen