Science, technology, engineering and math are areas of study that encourage children to think about the world around them in new and exciting ways. Not only are STEM subjects inspiring, they are a guaranteed investment in your child's future – in fact it is estimated that around 75% of all jobs over the next decade will demand skills often associated with STEM.
So what can you do to foster a child to grow to love STEM subjects? The best approach is to encourage their natural curiosity as opposed to applying any type of pressure. Kids like to feel in control, so they are much more likely to respond positively to an encouraging attitude.
Disregard Gender
In recent years there has been a lot of controversy surrounding a lack of female enrolment in the STEM fields. Therefore, it's essential to be aware of stereotyping certain fields and if your child shows an interest, encourage them, regardless of their gender.
Educational Shows
All kids love watching their favourite TV shows, but the issue is that most of it isn't particularly stimulating or thought provoking. Of course, there's nothing wrong with the occasional cartoon, but ensure they get a healthy dose of informative and educational TV shows too. For instance, the Science channel has some excellent documentaries related to STEM. Another great resource is Youtube, with In a Nutshell and the Scishow being particularly popular for more mature kids.

Museum Tours
Taking your children to a science and engineering museum can be a fantastic way to demonstrate the applications of STEM. The true influence the knowledge acquired through these subjects has had in the world will inspire them to be part of something greater than themselves.
Music Matters
You might not automatically associate music with STEM fields, but music and maths are closely associated. In particular, learning and reading music sheets help to foster very similar thinking processes often used to learn and solve math problems. As a result music lessons can be a great way to help develop logical thinking skills in a fun and exciting way.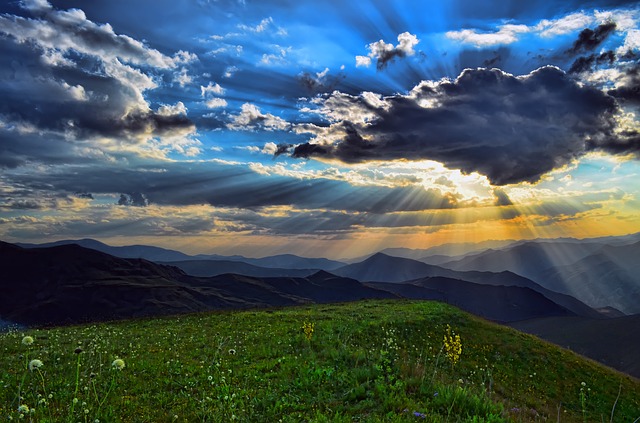 Explore Nature
The great outdoors has the obvious benefits of physical exercise, but surrounding your child with nature and wildlife can instil a natural wonder all children tend to have. Great outdoor activities that will encourage any child to love biology include bug hunts, bird watching and habitat discovery. If you don't have much green space around you or just want a more interactive experience then consider visiting a nature reserve or local zoo.
Educational Toys & Science Kits
All kids love playing with toys and have an extremely active imagination, so use this to your advantage. There are lots of science kits available that allow your kid to experiment and learn about a range of subjects including chemistry, physics, biology and the universe. Other popular homeschooling and home learning STEM tools include ant farms, magnifying glasses and even kids microscopes which you can easily incorporate into a bug hunt investigation.
Cooking Science
The kitchen is the perfect environment to make STEM a routine part of life that kids won't consider a chore. Through the everyday habit of meal preparation and cooking you can easily incorporate basic maths, chemistry concepts and biology. Not only is this a practical means of incorporating STEM into your child's daily routine, but it's potentially free, ideal for parents with limited budgets.
For a great list of kitchen science experiments, check out this article by Mental Floss. Other easy ways to incorporate STEM in the kitchen is to explain how science works when boiling an egg, why food burns or why it's important to add yeast to dough to make bread rise.
Math & Money
What better way to make math a normal part of daily routine but to involve your kids whenever you are dealing with money. This can be as simple as showing them how to count and pay for things when you're out shopping and at the checkout. Explain basic principles such as making quick estimations and the importance of budgeting.
Another easy way to incorporate math is to get them their own piggy bank. Not only is this a great way to get them to understand the importance of saving, but it's an easy way to get them to practice basic counting and understand other basic concepts such as fractions.
Encourage their Learning
There's no doubt that STEM subjects such as math are more scrupulously graded than other subjects. That's why it's important to not put so much weight into achieving top grades, of course, it's important, but it's also important to keep them interested and inspired. Applying pressure will only lead to stress and further frustration if they don't constantly achieve the best grades.
Instead of putting too much emphasis on achieving top grades, switch your focus to praising the actual learning process. Ensuring your child values the learning process, even when it gets tough is a much better way to ensure your child stays motivated and doesn't become discouraged to pursue STEM fields.
Judith McLean is a mother of four, educator and has written extensively on the topic of parenting. Find more of Judith at MomBible.com