If you're heading to the beach this summer, you may need more than a bucket and spade to keep the kids entertained. If you want to ensure boredom doesn't set in, it's worth planning ahead and thinking of potential games the whole family could enjoy, to give you a little inspiration, here you'll discover some great beach activities for all the family that you'll want to consider.
Volleyball
What better game is there to play at the beach than volleyball? While it's best played with 4-8 players, you could easily play with just two people too.
If you're heading to the beach as a family, you could arrange to have two teams, each with one adult and one child. Or, you could just let the kids battle it out themselves. All you'll need is some kind of netting to hit the ball over. Many beaches have volleyball nets that you can rent out, so you may not need to buy one yourself.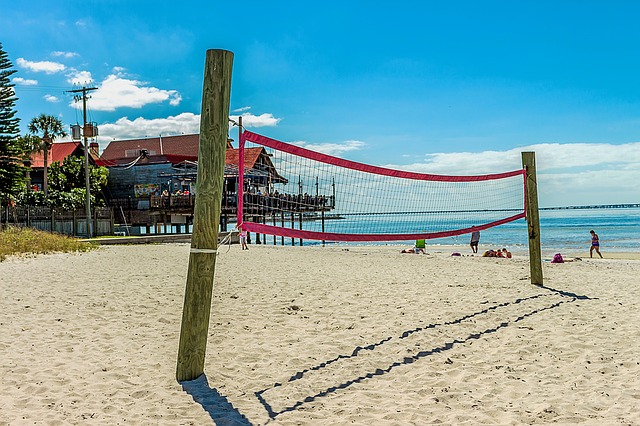 Cricket
Another fun game you can play at the beach is cricket. Now, you may be tempted to buy those little plastic sets which are popular in seaside shops. However, if you pay a little more for a wooden set, you'll find they last much longer and you can use them in the park, your back yard or in any open space.
You can pick up wooden cricket sets from Talent Cricket at low affordable prices. They'll provide much more value for money than the plastic sets you can buy.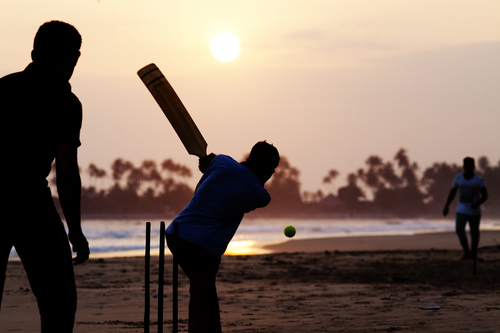 A seaside scrapbook
If you want to keep the kids busy while you relax and soak up the sun, getting them to create a seaside scrapbook is a great idea. Now, you don't necessarily need an actual scrapbook for them to fill. Instead, the sand could be used as the scrapbook element to showcase what they find.
You'll need to put a list together of the things they need to collect for the scrapbook. This could include things such as driftwood, shells and stones. Then, their goal is to lay out the items they've collected in the sand. This won't cost you a penny, yet it's guaranteed to keep the kids entertained while you relax.
Twister
While you could technically take your indoor Twister game to the beach, ideally, you'll want to pick up a specialist outdoor version. The mats on the outdoor Twister games tend to be bigger and more weatherproof.
Twister is a super-fun family game that's sure to result in endless bouts of laughter. It's just one in a huge collection of outdoor games you can play at the beach. Remember, you'll need at least three players to play Twister, as one person will need to be in charge of the spinner.
The above are just a few beach activities for all the family to enjoy this summer. Whether you're looking for an activity the whole family can take part in, or just something to keep the kids happy while you relax, there's an idea above to suit you.
 This is a collaborative post