Coffee has long been used as one of the main ingredients in many beverages and as a wonderful addition to many desserts. Maybe it is a less known fact that coffee can also be beautifully used in bigger meals that include various types of meat. Although its flavour is quite strong, careful dosing will add magic to any meal.
In other words, it's not perfect only for beverages, desserts and baking. You can add it to sauces, salsas, marinades and even salad dressings. Maybe you're not expecting this, but coffee goes great with fruits and berries, too, as well as cheese! You just need to take your pick – instant coffee or ground beans. If you want to try out specific and delicious recipes with coffee, look no further. You won't believe how unbelievable some of these beverages and meals are.
Amazing meals with coffee
This is just a few among many extraordinary meals that have coffee as one of the predominant ingredients. Maybe you've already heard of some and others may come as a big surprise.
1. Coffee Cake Muffins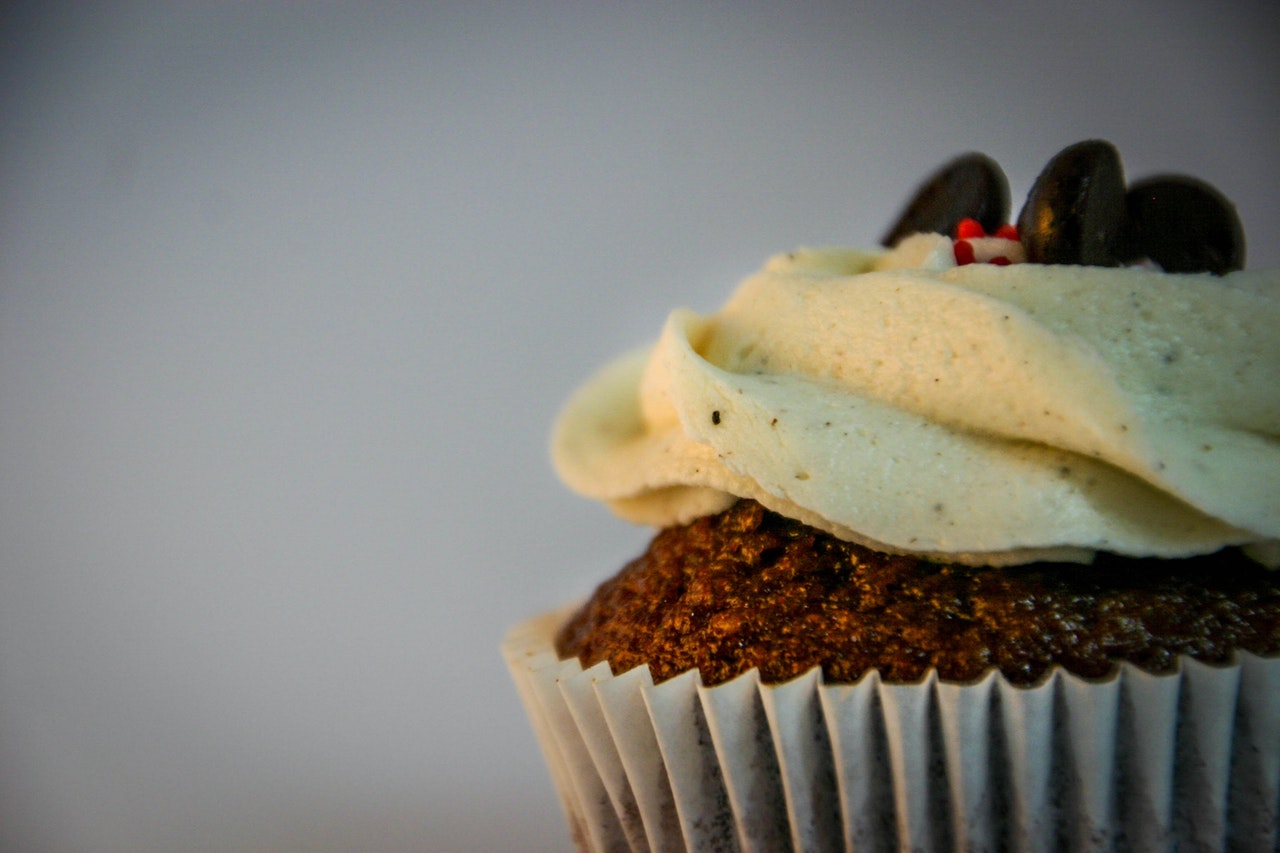 Preparation time for these lovely muffins is only 10 minutes, while you'll spend only 25 minutes making them.
Ingredients:
The muffin base
1/2 cup of vegan butter
3/4 cup of brown sugar
1 tablespoon of flaxseed meal with 3 tablespoons of water
1 cup of vegan buttermilk
1 teaspoon of vanilla extract
2 tablespoons of finely ground coffee
2 cups of flour
1 teaspoon of baking soda
1 teaspoon of baking powder
1/2 teaspoon of ground cinnamon
1/4 teaspoon of salt
1 cup of dark chocolate chips
For the streusel:
topping of your own choice
2 cups of flour
2/3 cup of brown sugar
1 teaspoon of ground cinnamon
1/2 cup of olive oil
4 teaspoons of finely ground coffee
1/4 cup of mini chocolate chips
Instructions
Preheat the oven to 375ºF.
During that time, mix the flax and the water and wait until it gets thickened (5-7 minutes).
Mix butter and sugar until the mix gets fluffy, then add flax, vanilla and coffee grounds.
Mix it all until it gets smooth.
Sift dry the ingredients, add buttermilk if needed, then interchange wet and dry ingredients and end with dry ones.
Fold it in chocolate chips, then scoop into muffin tins, filling it only by 2 thirds.
Making the streusel: mix all streusel ingredients together until they get crumbly without any oil pockets.
Sprinkle it over the muffins and press it into the batter.
Put the muffins in the oven and bake 20-25 minutes until it gets golden brown.
2. Almond Butter Espresso Bars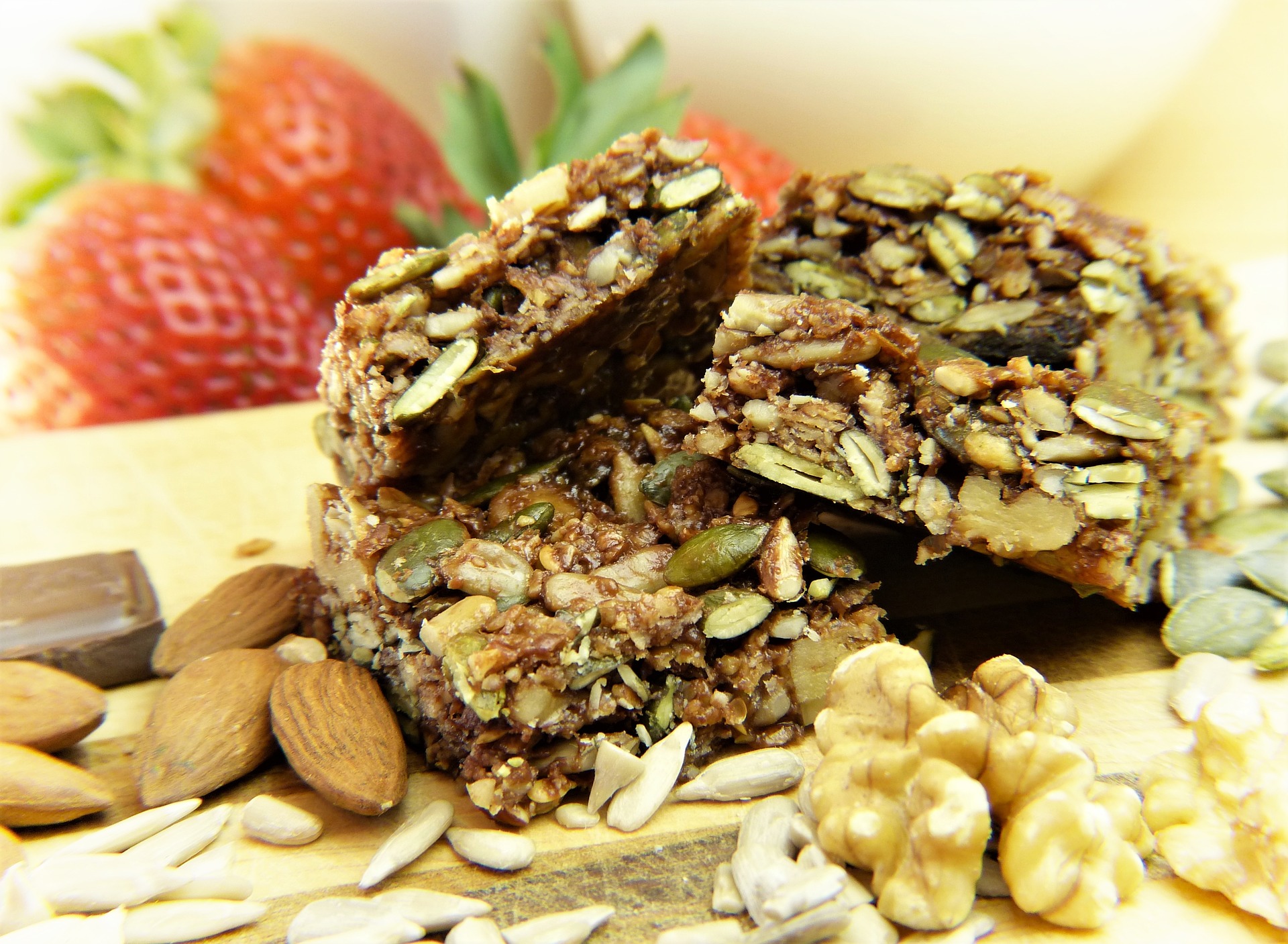 These nutritive bars take only 5 minutes to prepare and 20 minutes to cook, so let's go! They will be perfect for serving up before the summer barbecue – the unexpected mix of flavours will be a hit!
Ingredients:
1 cup of almond flour
1 teaspoon of baking powder
1/2 teaspoon of salt
1/4 cup of coconut sugar
2 teaspoons of coffee grounds
1/4 cup of cocoa powder
1 cup of almond butter
1/2 cup of coconut oil
1 egg
1 cup of dark chocolate chips
Instructions
Preheat the oven to 350ºF. In the meantime, mix all the ingredients except the chocolate chips until a thick batter is formed.
Fold the chocolate chips in half, and then place greased parchment paper in a baking pan.
Spread the batter in the pan and sprinkle it with what's left of chocolate chips.
Put it into the oven and bake for 20 minutes.
Note: When you take the bars out of the oven, let them cool in the pan for some 10 minutes; otherwise, they will be difficult to cut. Remove them by lifting the parchment paper
3. Coffee Marinated Mutton Chops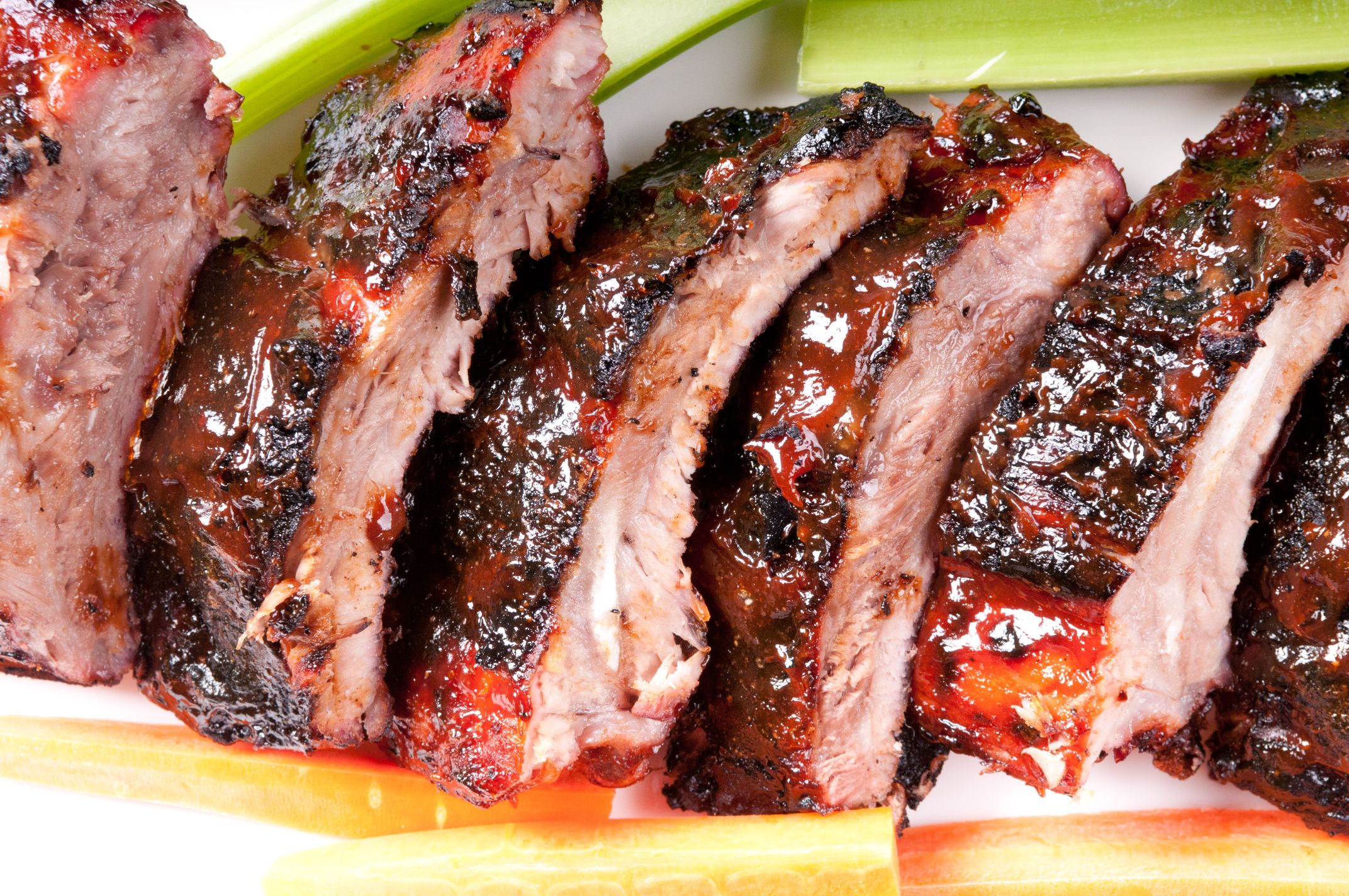 This is a wonderful dinner recipe to amaze your guest on your next dinner party! Nobody will expect the meat to be marinated in honey, coffee and balsamic reduction.
Ingredients:
200 Gram of mutton chops
For the marinade:
1 shot of espresso
10 ml of honey
10 ml of Balsamic Vinegar
5-gram rosemary
10-gram crushed pink peppercorns (crushed)
olive oil
salt as much as you wish
Put the marinade in the fridge for the next 4-6 hours.
Instructions
Drizzle some oil in a pan on medium heat.
Roll the lamb chops in flour and sear them on the pan.
Move them to the preheated oven at 180 degrees for some 5 minutes. When the chops are cooked, put them in the same pan, adding 100ml of lamb.
Let it turn into a sauce.
Prepare the seasoning and garnish with some parsley sprigs and serve with sweet potato or spinach.
Note: After this charming main course, a delicious and sweet dessert like the coffee Panna Cotta treat will make the whole evening just perfect!
4. Coffee Roasted Sweet Potato Dessert Fries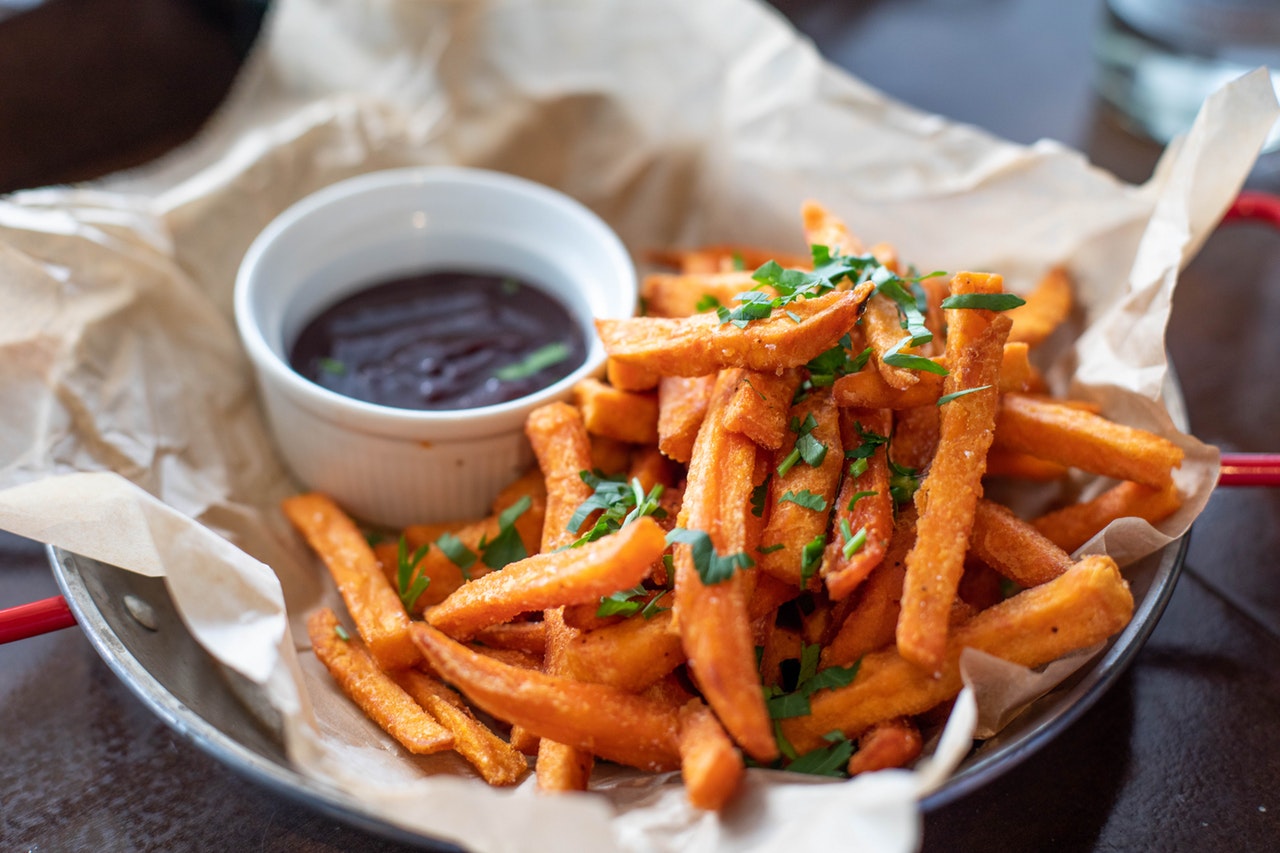 Yes, this is a surprising dessert, one that you wouldn't come up with very easily but one that's incredibly delicious nevertheless.
The preparation time will take you some 10 minutes while the cooking time will last about 30 minutes. The following recipe is also gluten-free and is sufficient for 2 to 3 people.
Ingredients
2 large scrubbed and dried organic sweet potatoes
1 to 2 tablespoons of grapeseed oil
2 to 3 tablespoons of medium roast ground coffee
1 teaspoon of sea salt
1 ½ teaspoon of cinnamon
½ teaspoon of fresh ground nutmeg
4 ounces of high-quality dark chocolate (the sweet potatoes are sweet enough, so you can use even 75% cocoa).
Instructions
Arrange the oven racks in such a way so that one is on the top of the oven and the other one is in the middle, then preheat the oven to 450 degrees.
Line two large rimmed baking sheets with a Silpat mat or parchment paper.
You'll have to cut each sweet potato into sticks. Use a large chef's knife and cut the ends off, and then cut the sweet potato into halves (lengthwise!).
Turn the sweet potato on its flat side and cut it in half again, then cut each of the quarters into quarters once more. Continue with the cutting until each of the sticks is about 1 inch wide.
Place all the sticks on the baking sheets and add the grapeseed oil, tossing the potatoes.
Add cinnamon, salt, nutmeg and ground coffee, tossing everything to mix it all well.
The fries on the baking sheets should be arranged so that none of the fries is touching each other. Make sure the pan isn't overcrowded, otherwise, the fries won't crisp up.
Bake the fries for some 20-30 minutes, and then flip them and rotate halfway through the baking. Check the fries – they need to be tender in the middle but crisp on the edges.
Let them cool off for some 3 minutes before you take them out from the pan.
A couple of minutes before you let the fries cool down, break up the chocolate into a bowl (the bowl must be microwave-safe!) and heat it on low power for 2 minutes a couple of times until it melts. It's necessary to stir the chocolate after every two minutes of heating. The alternative option is to stir it frequently while using a double boiler.
Move the fries to a platter or a large plate and drizzle the chocolate on top of them.
Serve what's left of the chocolate for dipping (because you can never get too much chocolate!).
It's important to serve the fries immediately or at least during the same evening. After that, they'll lose a lot of the juiciness and tenderness.
Beverages with coffee
Coffee is predominantly a beloved beverage but there are many beverages that include coffee as one of the rich flavours mixed together. After one of the lovely meals above, there's nothing better than enjoying a coffee-flavoured drink *some alcoholic, some non-alcoholic) and chat.
5. Tipsy Iced Coffee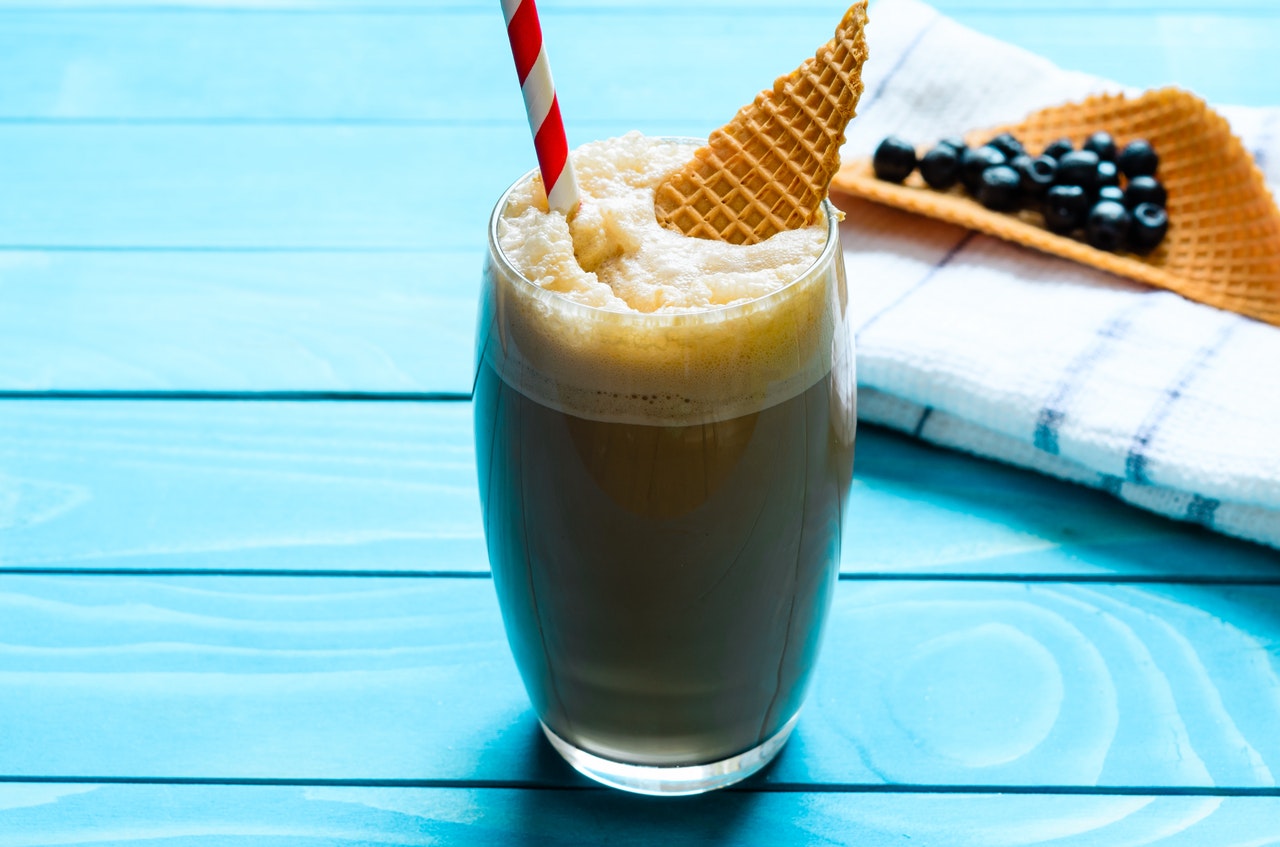 Ingredients:
4 cups of strong brewed coffee
1/2 cup of amaretto
1/4 cup plus 3 tablespoons of sugar (divided)
2/3 cup of heavy whipping cream
Instructions
Mix coffee, amaretto and 1/4 of sugar into a bowl and let it cool to room temperature.
Transfer the mix into an 8-inch square dish and freeze it for 1 hour.
After 1 hour, stir it with a fork and freeze it for another 2-3 hours until it gets frozen completely. Don't forget to stir the mix every 30 minutes.
In the meantime, beat cream in a small bowl until it starts thickening. Add what's left of sugar and continue beating it until stiff peaks start forming, then cover it and put it in the fridge until the serving time.
Before the serving, mix it with a spork and spoon into large glasses, then top with whipped cream.
6. Homemade Irish Cream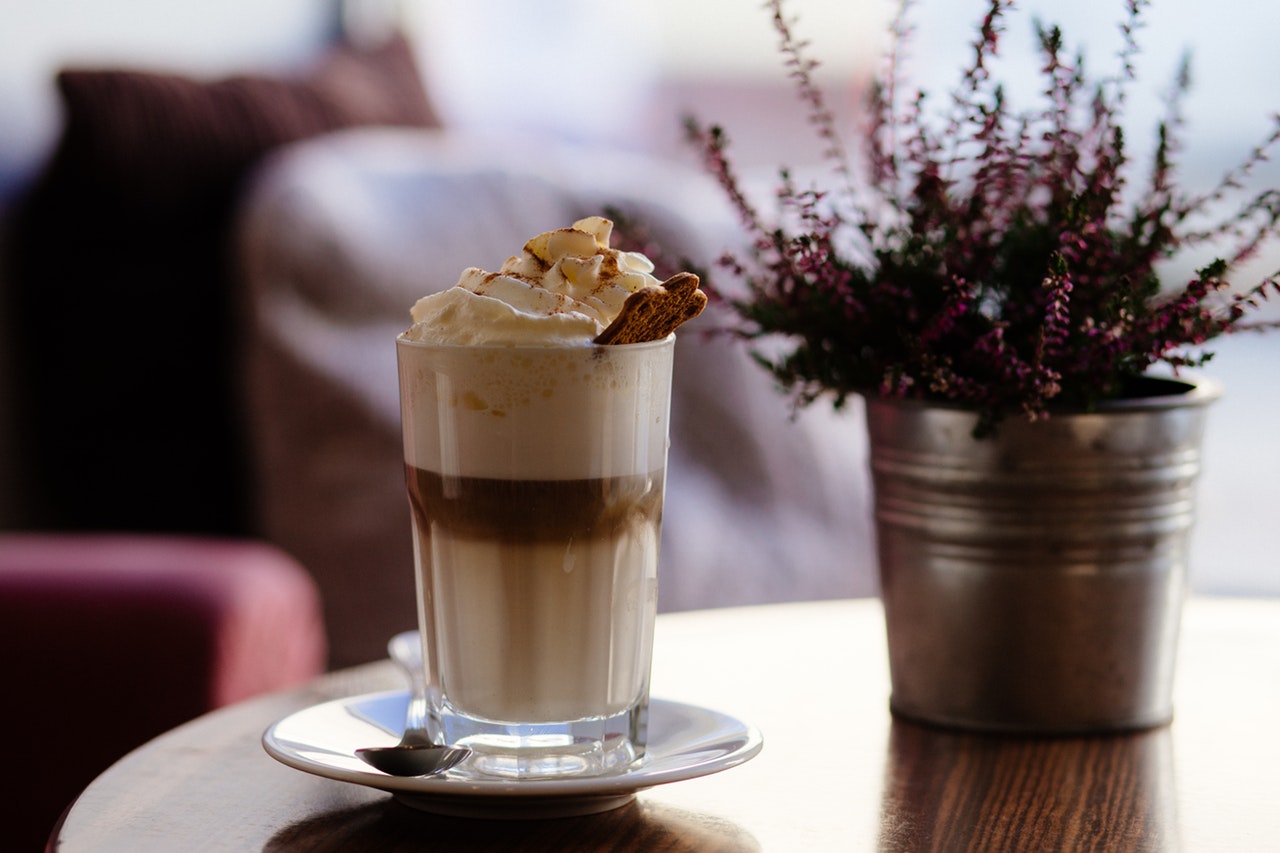 Ingredients:
1 can (12 ounces) of evaporated milk
1 cup of heavy whipping cream
1/2 cup of 2% milk
1/4 cup of sugar
2 tablespoons of chocolate syrup
1 tablespoon of instant coffee granules
2 teaspoons of vanilla extract
1/4 teaspoon of almond extract
Each serving includes 1/2 cup of brewed coffee.
Instructions
Blend the first 8 ingredients in a blender until it gets smooth, then store it in the refrigerator.
Place coffee in a mug for each serving and stir in one-third of a cup of Irish cream.
Heat the mix in a microwave (optional).
An additional alternative is to add Irish whiskey to the mixture if you want.
7. Mocha Mint Coffee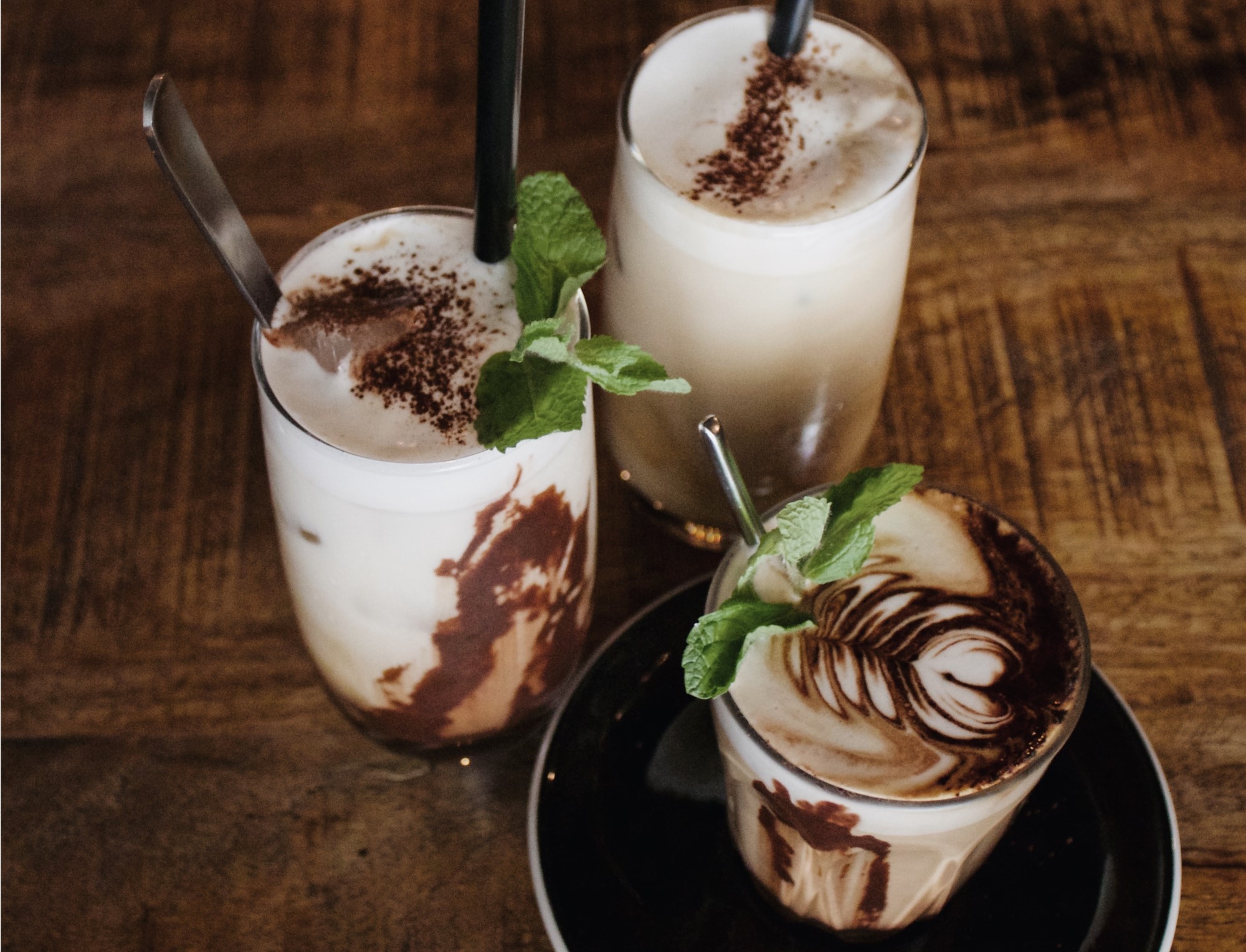 Ingredients:
6 cups of hot brewed coffee
2 packets of instant hot cocoa mix
1/2 cup of dulce de leche
1/4 cup of peppermint crunch baking chips or mint chocolate chips
4 teaspoons of sugar
1 cup of miniature marshmallows
1/2 teaspoon of ground cinnamon
Instructions
Put the first five ingredients into a slow cooker and cook it low until it gets hot for some 2-3 hours (it has to be covered!).
Serve into mugs and top with the miniature marshmallows and sprinkle with cinnamon.
Final comment
Coffee is without any doubt one of the most magical things that grow on this planet. It has been a part of our culture for so long and it still has so many surprises to offer. These recipes are proof that ways of using coffee in your food and beverages are almost endless. So, experiment on your own, too, and share your unique coffee recipe with the world. In the meantime, enjoy these ones!