The bathroom is more than a room, even though we do not use it for an extended period during the day. The time we do spend in there is measured in minutes but every such second is precious because the bathroom is a sanctuary for our mind. Peace and quiet are the keywords we associate with the bathroom space, especially if we have a bathtub in which we take long soapy baths.
It is precisely fixtures like these that determine how our bathroom will look and how we will feel while using it. The list of these essentials varies from season to season and the year 2019 is all about maximizing the comfort. So what exactly are the hottest bathroom essentials for the upcoming season?
Large mirrors
Mirrors are usually already integrated with the vanity unit but that doesn't mean that you cannot alter them in terms of size and shape. There are many beautiful bathroom mirrors that you can use as inspiration.
A mirror should be large enough for two people to see themselves in it. If your current mirror is too small, then simply replace it with a larger one. The alternative is to hang another one on the wall. Its rim can be decorated with class shards of different colors, so there will a play of light once night falls.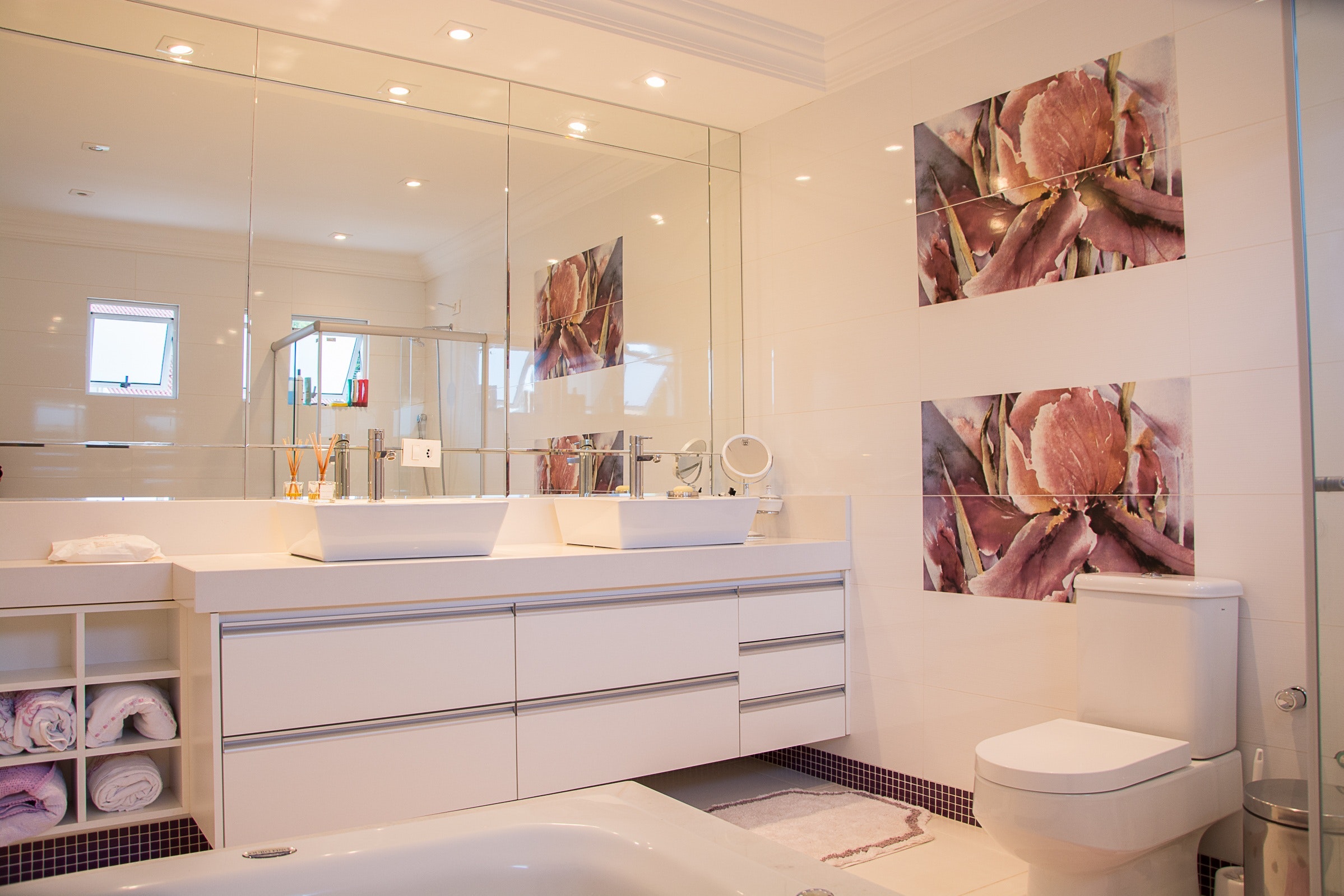 Install tower warmers
Hanging the towel on the back of the door or on wall pegs that are too high up is a thing of the past. Technology has advanced to the point that wall-mounted tower warmers have become a bathroom essential. They provide you with warm towels after you leave the shower and they dry them up more quickly than room temperature air ever could.
Their downside is perhaps the price or the complicated way they have to be installed. In essence, they are a heating body that is directly connected to your home's heating system, which is something only professional can do, so they are definitely not DIY-friendly. However, they do warm up the entire space, so if your bathroom is small enough, you may not need to install an additional source of heat.
Having the bathroom renovated
Speaking of major bathroom fixes, if you are planning to install several fixtures at the same time, then why not remodel the entire bathroom in a single go? Yes, some repairs are going to be carried out by professional but other essentials you can buy yourself. After the renovation, your bathroom will be more efficient and you won't waste water which is of great importance in arid regions such as Australia.
In order not to wander around town unnecessarily spending money on gas and wasting your time, try to find a store that sells it all.
For instance, shopping for bathroom supplies in Sydney can be done in any of the large stores that offer everything from bath shelves to freestanding basins. Shopping online is another alternative but you should also look to buy everything from a single web platform, so as to decrease the total shipping cost.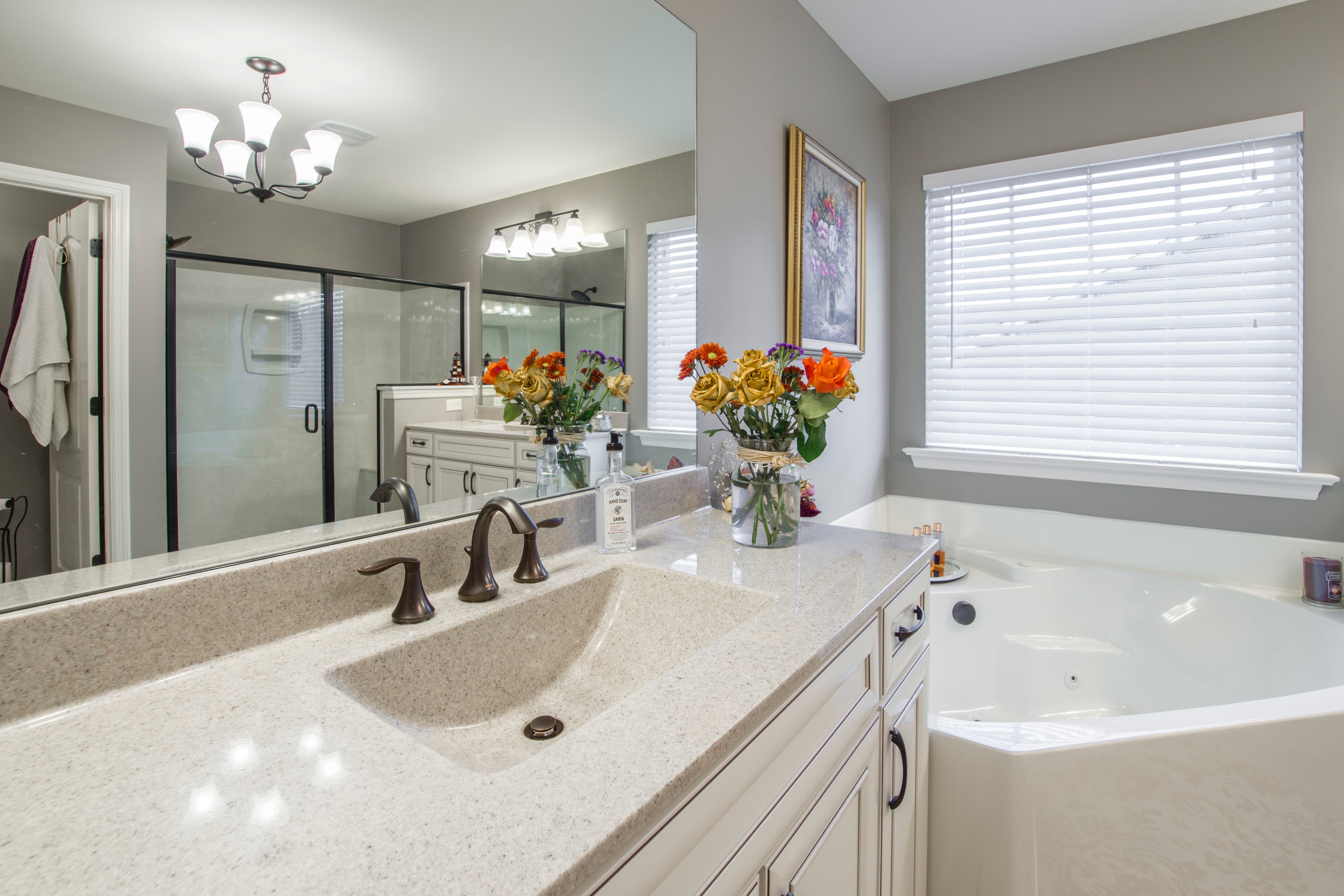 Appropriate lighting
Bathrooms are in general poorly lit because the windows inside them, if they have any at all, are usually small and do not let enough light in. That is why artificial light is of especial importance and it is often the only light source inside the room.
Some vanity units have mirror lighting, which is a good thing but it is often not strong enough. Installing LED lights around the mirror is the best way to go as these light are fairly strong and can light up the entire bathroom. They do not use a lot of energy and they can be dimmed when necessary.
Enough storage space
Depending on the size of your bathroom, the vanity units often lack enough compartments for storage. Often they contain only drawers which are nice for towel storage but larger objects, such as trashcans simply cannot fit inside.
That is why additional cabinets and wardrobes should always be an option. They can be hung from the wall or built into the wall during the renovation, in order to save on space. They could have a mirror inside and lighting of their own, so you won't have trouble retrieving stuff from them.
The features listed here are just some of the essential that every bathroom in 2019 really ought to have. You decide which ones you will apply but always have in mind that they should be customized. Only by decorating the bathroom according to your preferences will this room become a true sanctuary for you to relax in.
Sarah Jessica Smith is a young blogger from Sydney. She is in love with life and all the things that can make her daily routine easier. She loves to write about home improvement, lifestyle, and all the small things that make life such a great adventure.