Kitchens truly do sell homes. From the taps and tiles to the countertops and every other detail, there's a lot of thought that goes into a dream kitchen. Whether you're thinking about revamping your kitchen or building a brand-new one, here are our list of kitchen must-haves.
1. Walk-In Pantry
Forget about walk-in wardrobes, think about a walk-in kitchen pantry. Just imagine how convenient it is having a separate walk-on pantry loaded with shelves, counter space and even pull out shelves for maximum storage. Often, we find pantries a few steps away from the actual kitchen space but tucked in behind a kitchen wall would be so much easier.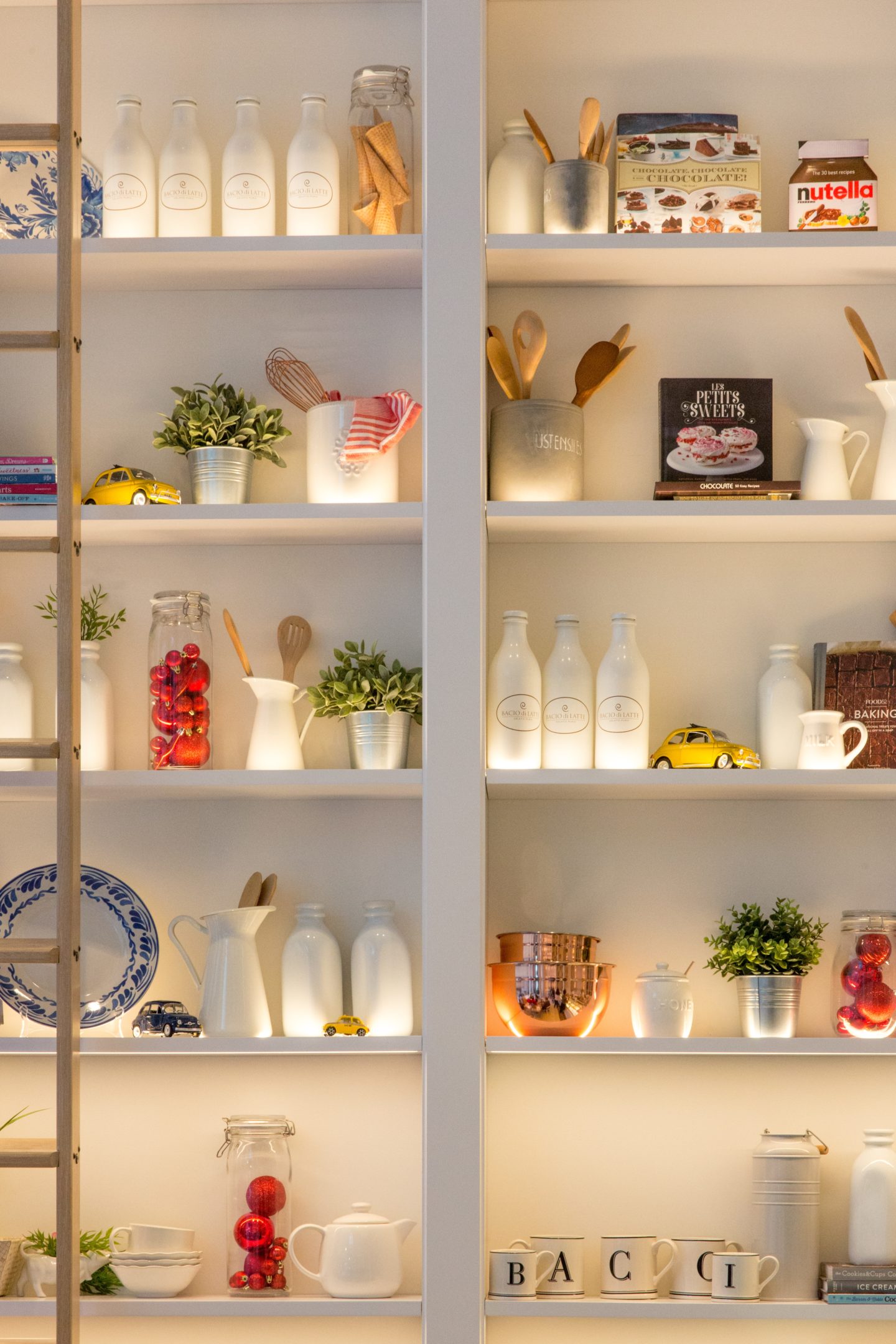 Most people often just have a skinny shelf as their pantry, often using other cupboards in the house for overflow groceries. We think a walk-in pantry with all the storage space you could dream of is the way to go.
2. An Appliance Garage
Clutter in any room in the house is enough to drive anyone mad, but clutter in the kitchen is the pits. It's probably because we spend so much time in there preparing, cooking and just hanging out. That being said, how cool would it be to have cupboard at counter height as your very own appliance garage? It's a great way to hide any of your appliances, like air fryer, toaster, coffee machine and mixer. It's a really sleek solution.
3. Sliding Pull Out Shelves And Drawers
One thing that really makes a kitchen (and sells a house) is when it's loaded with pull our shelves, making it super-easy to store and grab items in deeper cabinets. It's even a great way to keep your garbage bin on a track for ease of use.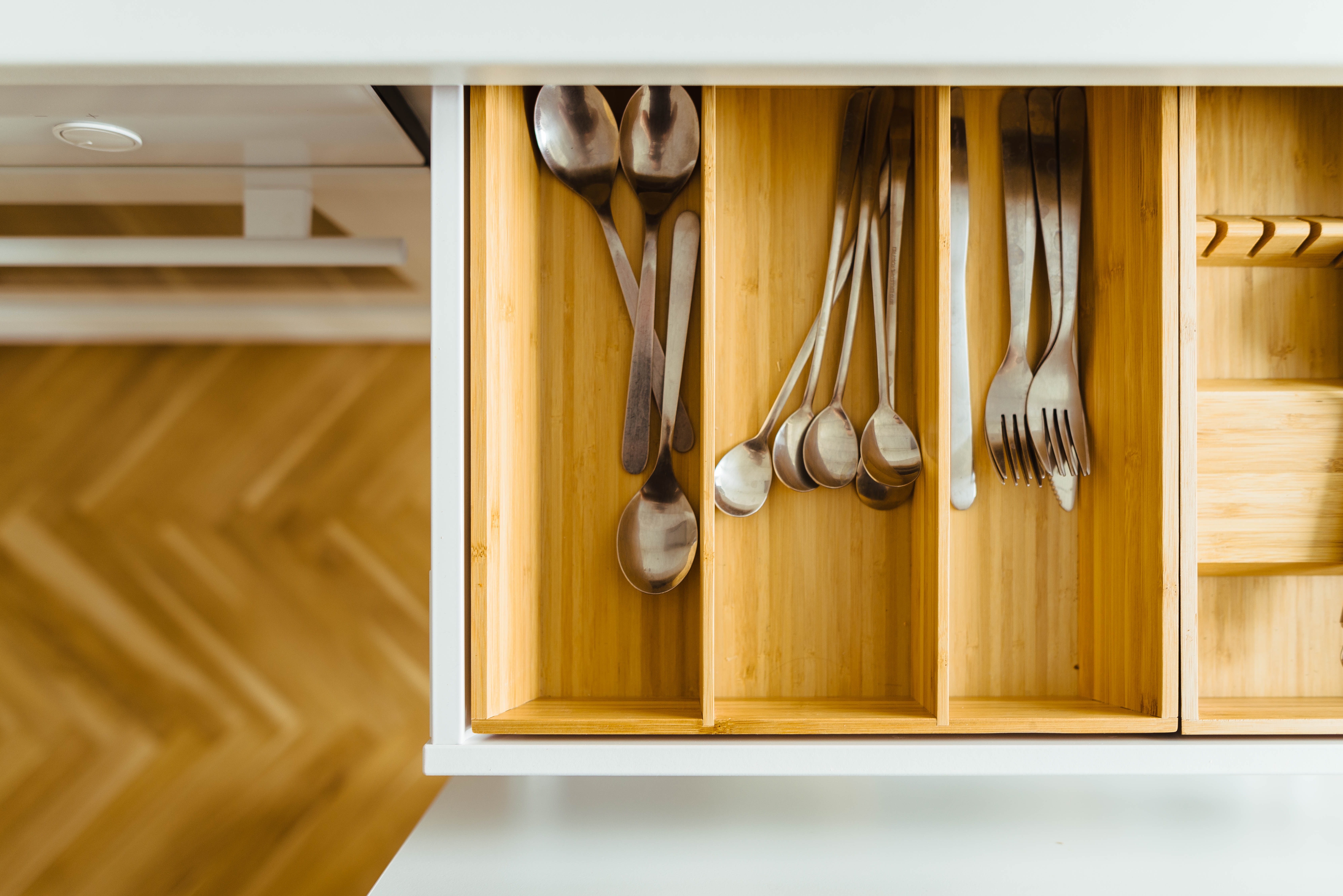 Another dream kitchen must-have has got to be under-sink drawers. Just think about how many plastic bags, bottles of detergents and dishwasher detergent boxes you've lost in the dark recesses under the sink cabinet. Stick in convenient pull out drawers and then add a gorgeous Franke Olympus tap to your sink for an opulent finish.
4. A Command Centre
A command centre is something many older kitchens seem to lack, and something well worth considering. You could have a command centre designed to match the rest of the kitchen cabinetry, along with a handy cork board backsplash and shelving above your command centre so you can make optimum use of the space.
5. A Built-In Wine Refrigerator
We really do think every kitchen needs a build-in wine refrigerator. You could tuck in into the end of an island rather than taking up cupboard space, and it makes it easier to grab your favourite bottle when you need one.
Or, you could stash your wine fridge in your walk-in pantry. It's so much better than crawling down to the cobweb-infested basement every time you fancy a tipple.
MORE KITCHEN MUST-HAVES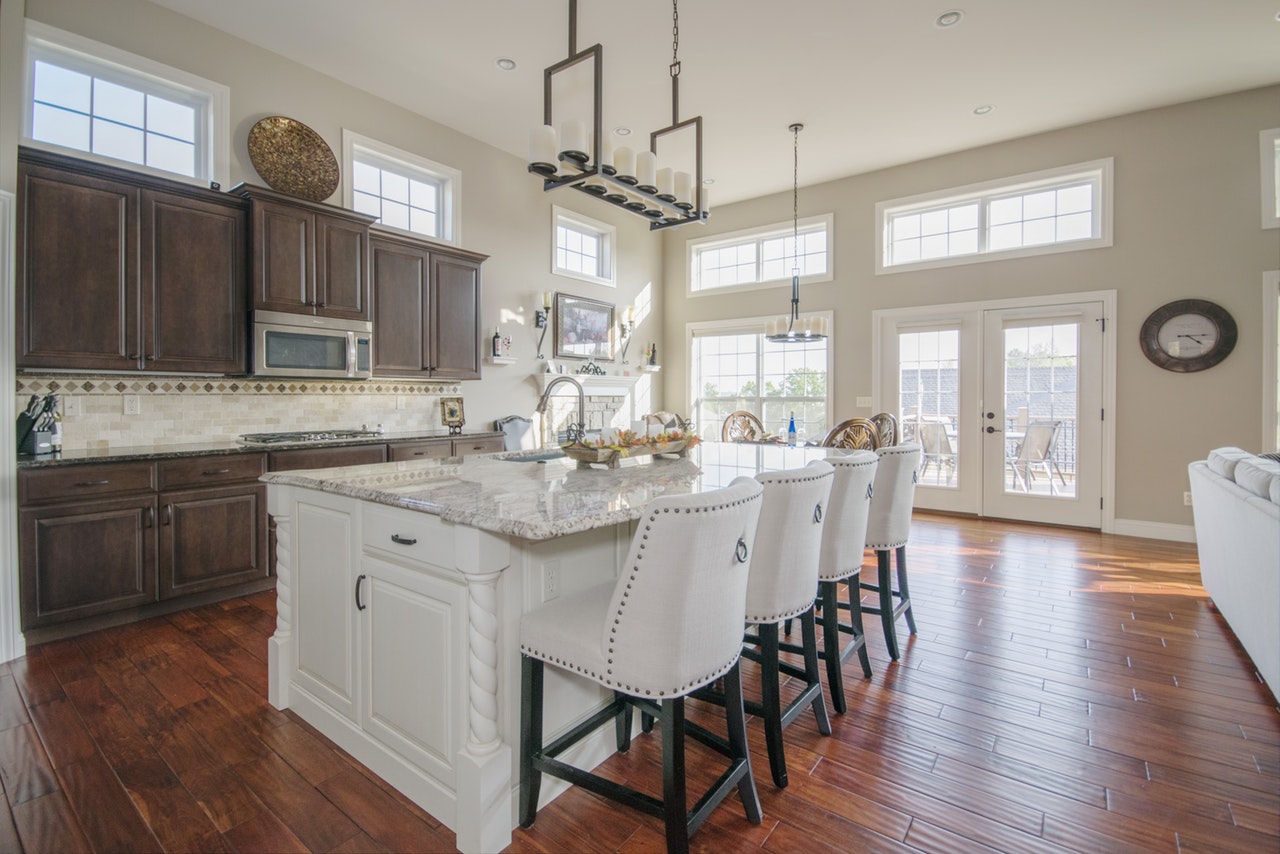 If we could create our dream kitchen, we'd also include:
• A farmhouse sink – it's functional and timeless, and it looks amazing.
• Cabinet lighting – over and under cabinet lighting creates incredible ambience.
• Pot filler – it's so convenient and very trendy right now!
What would you put in your dream kitchen?