There is an indisputable connection between the state of your space and the way you feel. Basically, the messier your home is the more trapped and caged you will feel. Therefore, in a way, you will start feeling uncomfortable in your home – the one place where you are supposed to feel safe.
It doesn't matter if you have a big house or a tiny apartment since it comes down to taking control of your living space and not letting it define you. This will require some great effort in the beginning, but afterward and with regular maintenance, your home will truly turn into your safe haven. And with these creative ideas, you will organise your living space and also your life.
1. Free up the floor space
It's important not to use the floor space as storage. Besides the furniture and rugs, nothing else should be placed on the floor if possible. If you have kids, you probably just move the toys to one corner of the room since they will be used again tomorrow anyway. But this is actually a mistake and only encourages the need to pile more and more stuff in that spot. Instead, use a box which will be specifically designated for toys or build a shelf to place the toys on display.
The same principle applies for shoes which usually end up in the hallway or bedroom floors. In case of the latter, build a shelf on the inner side of your closet doors to hang the shoes you currently wear. Otherwise, use pantry bins which are not expensive and will keep your shoes safely tucked away until it's time to wear them again.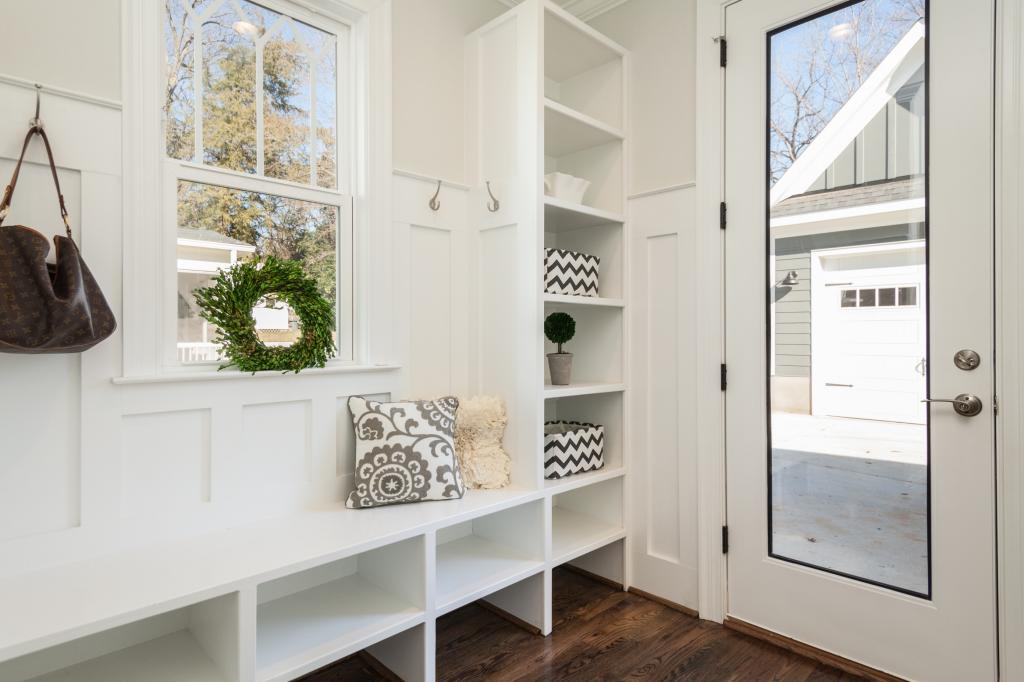 2. Introduce vertical spaces to your home
Floating shelves are ideal solutions for small spaces since they will remove the things from the bottom area of your home. Build movable shelves that will serve as doors or walls to separate different rooms or create zones in your studio apartment. Classic bottom-to-top shelves are not only useful for books and you can turn them into a fine storage area for anywhere in your home, even the bathroom.
Kitchen cabinets are perfect for dishes and glasses, although consider hanging the pots and pans on the overhead rack to maximise the space for preparing food. Additionally, your tools or arts and craft materials would look great on display and mounted on a pegboard which will help you hang them high and away from the reach of your children.
3. Be organizational with your clothes
Organizing your closet is the best way to start cleaning and decluttering. This is a small enough task so you want to get discouraged or tired down, and once it is done – you will feel great and encouraged to proceed. But for this to work, you need to come up with a system that will work for you and help you keep your closet tidy from then on.
For example, you can hang the shirts in one area of your closet by occasion, length, colour or any other factor that will help you find more quickly what you need. The same applies to other parts of your wardrobe but pay attention to what is better hanged and folded to avoid unnecessary wrinkling.
High-quality hangers are very important for the closet organisation so avoid the ones made of brittle plastic and wire. The most annoying thing is having clothes fall off the hangers so consider investing in ones with no sleep properties.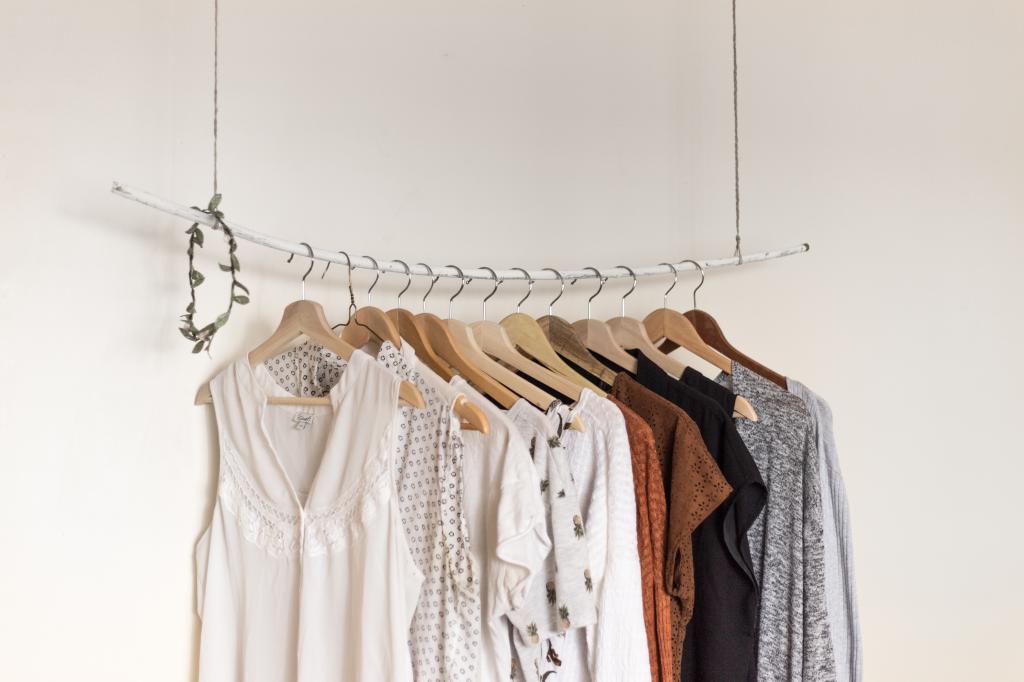 4. Don't let the things lay around
Tidying up means that you will place your belongings in their designated space, but there are also things that you need every day. This includes keys, coats, hats, seasonal shoes and bags among other things which can easily make a mess if not properly stored. Hanging hooks are the perfect way to remove these things from chairs, desks, and floors and they can even include a shelf to display photos and plants.
A storage ottoman is a useful piece of furniture for the hallways since you can sit to put on your shoes and use it to store them inside and out of sight. Instead of collecting laundry from the floor every day or using a basket that takes too much floor space, hang a hamper on the back of a door. All this will help you clean your house faster in the end and keep your things where you can find them.
5. Think out of the box
Corners in your home are perfect to install storage units like a clothes rack that will serve as a perfect additional space to your closet. If you have a lot of heels and not enough room to store them safely, install crown moulding on your bedroom walls and hang them.
Also build a shelf over your radiator that will allow it to heat your home and serve as a storage area, as well as improve it aesthetically. Change the purpose of certain storage items like hanging fruit basket you can use to store socks, keys or to place cleaning agents away from children and pets.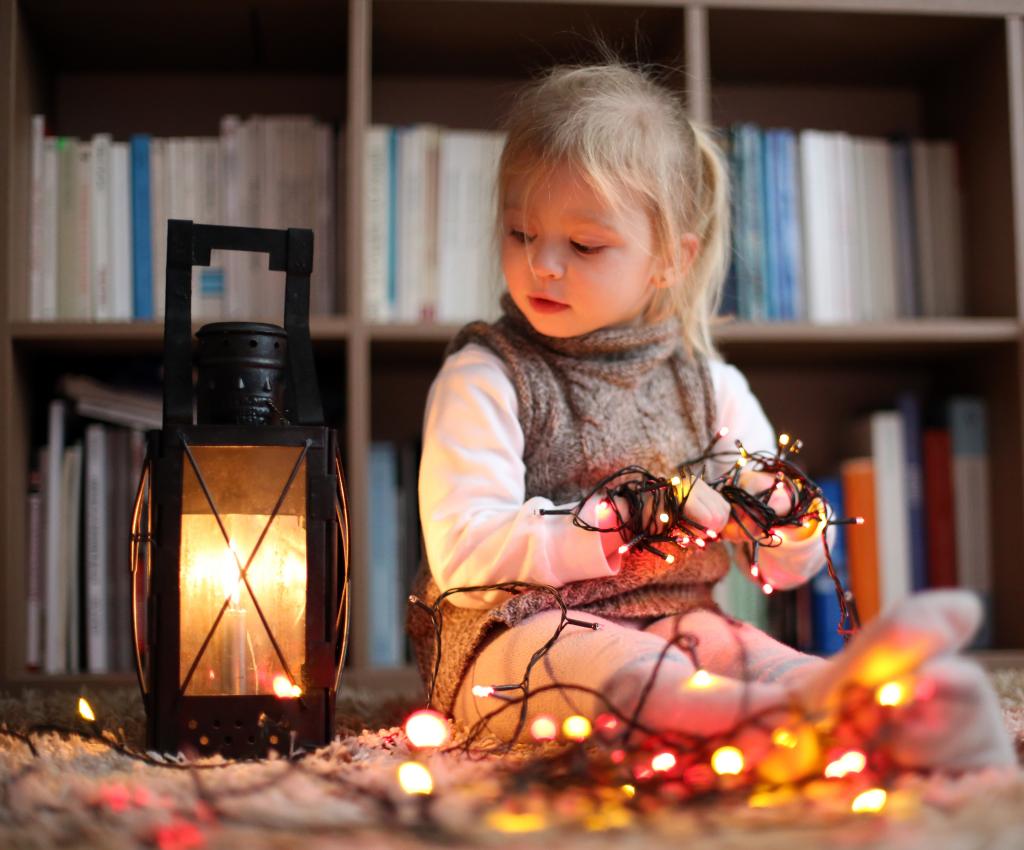 6. Declutter regularly
The mess is not created by lack of space, but rather because you have too many things. This means that you have to declutter and organise your living space and do it regularly to keep it tidy. Check online removal quotes to place the things you don't use in storage and free your living space. That way you don't have to permanently part with your belongings, but put them in a safe place until you need them.
And once you decide what stays and what goes into storage, everything else that is not in those two groups should be thrown away, donated or sold. The latter is actually pretty useful since you can use that money to finance some renovation or upgrade your furniture. The bottom line is that decluttering will help you gain control of your home and abandon the practice of piling up unnecessary things.
7. Add storage space strategically
Instead of adding new closet, cabinet or shelf to already small space, consider using some of the areas already available in your home. Namely, store items under your bed in drawers made by your designs or in baskets which are perfect for linens and blankets. Also, consider adding a headboard that will easily turn into a shelf for books and serve as a nightstand.
And when there is a headboard, there should definitely be footboard which you can use both for seating and storing things underneath. If you have a small apartment, then using multipurpose furniture is practical and will make your space more functional. A Murphy bed over the sofa or chair-turned-coffee table are only some of the ways to organise your living space and have more room.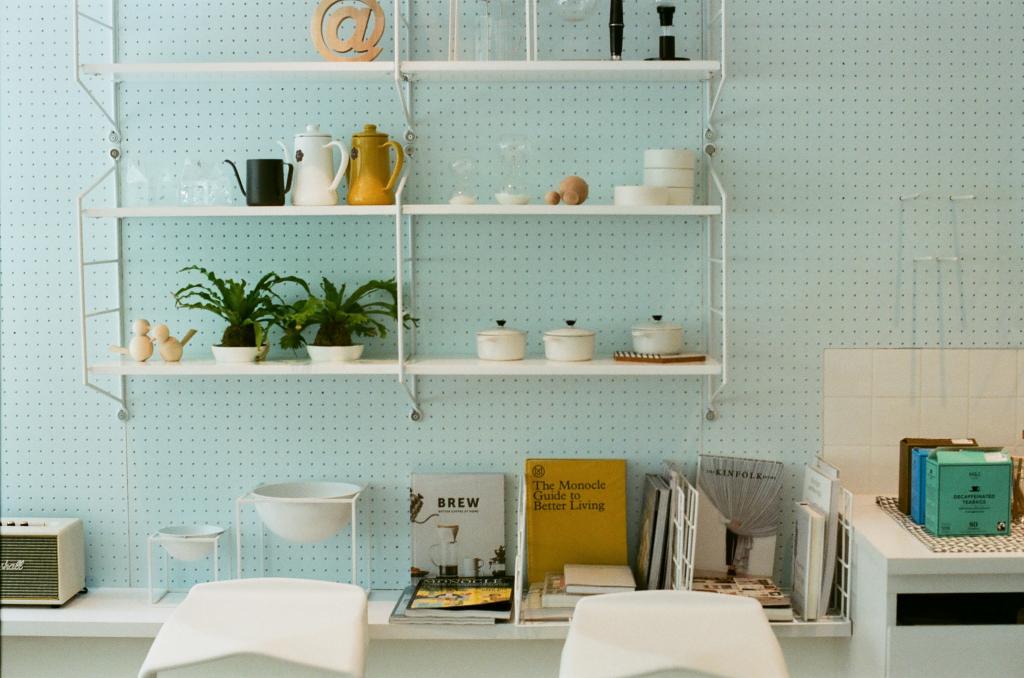 8. Keep your drawers tidy
Drawers easily get messy and overcrowded, especially if you don't pay much attention to them. But after a while, they turn into quite a stressor since you start having problems to find what you are looking for. One of the ways to deal with this is by using dividers which you can make from cardboard or buy premade at the store.
This way your lingerie, socks, ties, and belts will be neatly folded, although you can do the same with jewellery, watches or makeup. If you have small things that can easily get lost, then use boxes and bags to store them instead of using dividers. If you have important documents, place them in a labelled folder before storing and always designate at least one drawer in your home for these purposes.
All in all
Just like these creative ideas will organise your living space, they will also help you improve the quality of your life. Freedom of space is important for our well being and the moment you get everything in order, you will feel liberated and less stressed. So, in a way, you will start a harmonious life with your belongings without being overpowered by their presence.