Summer has arrived, and brought longer days, warmer air, and plenty of magic to 2023.
It is the time of year when the beach starts calling, the flowers bloom, and our hearts get filled with gratitude for our next summer adventure.
Along with summer comes many evenings enjoying the outdoors and warm summer nights. With the increased attention on your outdoor area, you probably want to find new and exciting ways to style the space. That idea can be a challenge at first, and you'll quickly learn that decorating an exterior area is quite different from an interior one.
Below are six style tips from the designers to help you along your journey to a new outdoor area that is as sophisticated as it is trendy:
Palette Perfection
One of the most time-consuming parts of your outdoor project will be choosing the color palette. With endless color options available, it's hard to commit to any of them. Go through inspirational photos and choose your top ten favorite looks. You'll soon see what they have in common, and then the color decisions will be easier to make.
Color is a personal preference, which means you can either choose to go bold and loud, or muted and neutral – the choice is yours.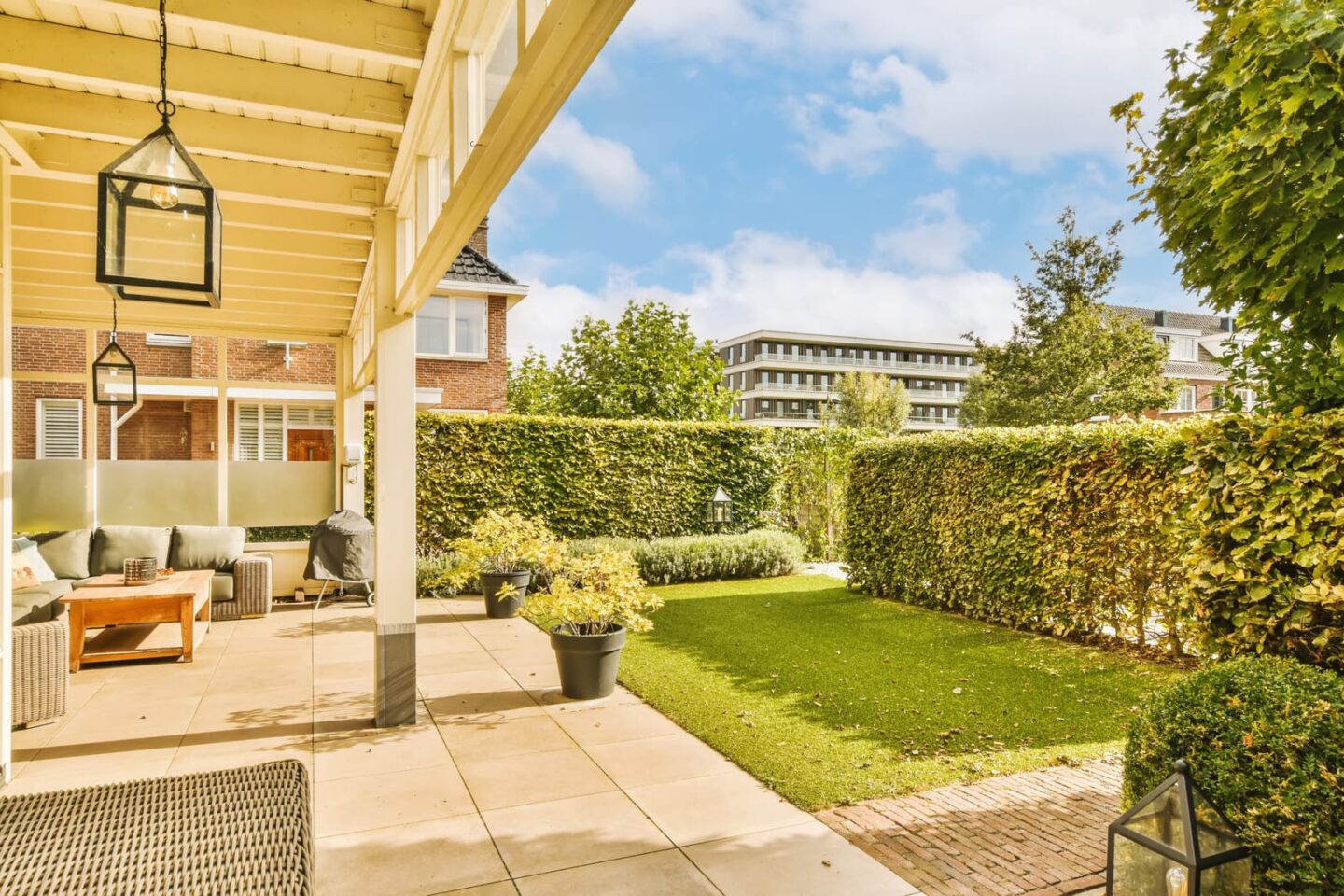 Include Décor Pieces
Styling an outdoor area can be a bit of a challenge, but with some preparation, you can bring your space to life in no time. With outdoor décor pieces, you can either buy and install the larger pieces first, or you can buy a gorgeous statement piece and decorate around that.
For your outdoor makeover, think about how you want the area to look at the end of this project, and then imagine where the best focal point of the area would be. Some trendy indoor furniture pieces can be added to your outdoor area if you're careful about limiting their exposure to the elements.
A stylish must-have for your outdoor area is a rug. If you have a large outdoor area, consider adding more than one to help define different zones or areas of the space. Apart from being aesthetically perfect, rugs always add a plush element, and it is always nice to walk on something soft.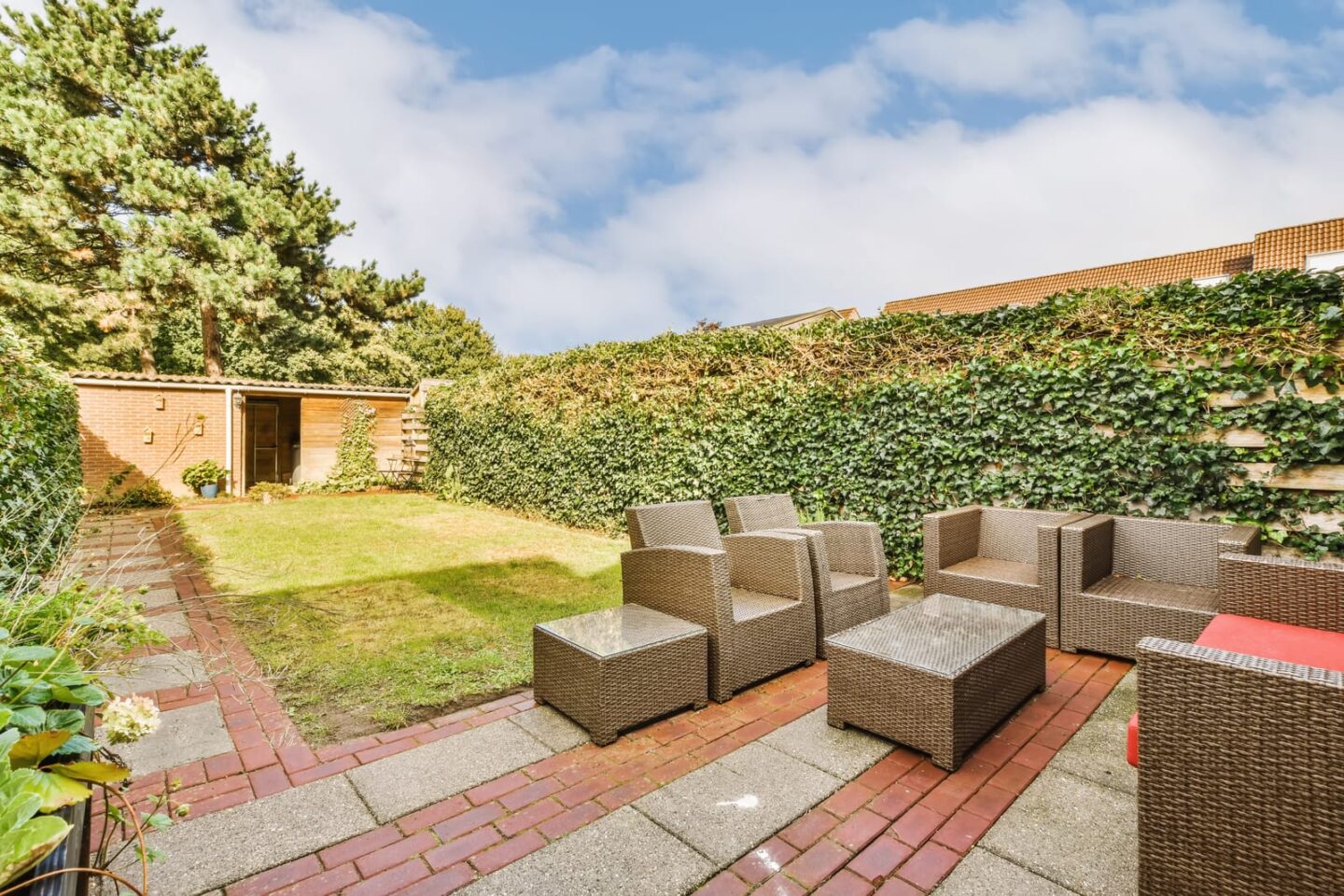 Furniture Favorites
The right patio furniture should inspire you to spend more time outside with friends and family. It brings the space together and creates zones for lounging, dining, and entertaining. The best outdoor furniture will add comfort and functionality to your space, while also making it look stylishly chic.
Choose the material for your area wisely, often rattan garden furniture works the best because it adds an element of nature to an outdoor area. Rattan materials pair effortlessly with black accents, Asian-inspired décor, and sisal rugs. You can also use neutral or earthy tones with your new rattan furniture, terracotta, and mustard colors work particularly well with natural rattan.
Summer Plants
Plants are one of the most loved designer elements for most designers. They instantly add vibrancy and energy to a space, even if they're not real. Outdoor areas look splendid with a boost of greenery, particularly during the summer months.
Outdoor plants are different from the average houseplant, often requiring less maintenance and fuss – and who doesn't appreciate that these days? Research the plants that thrive in your specific location and consider your options.
Dress up your outdoor space with as many plants as you like, but remember that they may attract critters – so keep that in mind when you're visiting your local nursery to buy them.
Water Features
Add to the sensory elements of your outdoor area by incorporating a water feature into your design plans. Water features have a gentle and calming effect on the mood and feeling of the space and can create a reflective and meditative experience.
Water features are a beautiful way to include a stunning array of flowers and plants, and they increase the wildlife that will visit your space – like bees, butterflies, and birds.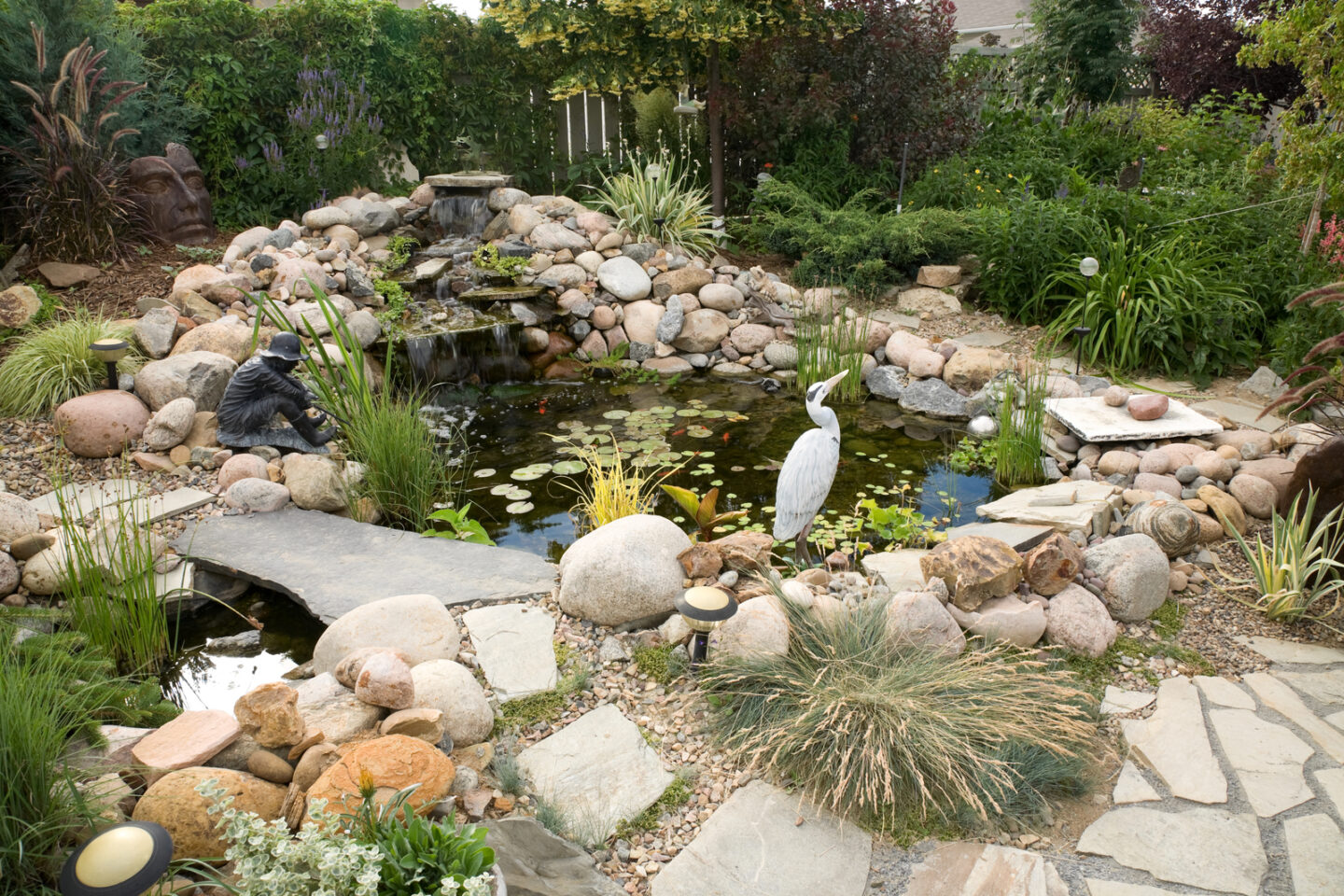 Lighting
Even though summer is all about sunshine and longer days, the addition of lighting adds instant style to the space. Well-placed lighting can make for a fantastic evening dining alfresco.
Incorporate three types of lighting to get the most from the space: ambient, accent, and functional. Ambient lighting can include hanging or wall lights, functional lights include pathway lights, and accent lighting means landscaping and spotlights.
For smaller patios, you should limit lighting to string or solar spotlights – to keep the mood vibey and not intrusive.
To End
Summer is the most magical time of year, so instead of spending it cooped up inside, follow the tips above to add new life to your outdoor space – making it your family's new favorite gathering space.