Every child is different, and they all grow at their own pace ( I keep telling Kaide this who is the oldest in the entire school, but still very short!) they also learn and develop differently, and with schools introducing different ways of testing all the time, it is difficult to keep up with it all, let alone the children having to!
Added pressure for children (and teachers) include Year 1 phonics, Year 2 SATs and Year 6 SATS, and that's just in Primary school, so, sometimes children need a little help, they may be absolutely amazing at Art or Geography, but if they don't reach the required level in English and Maths, it is now becoming quite restrictive, many of my son's friends are having to resit their English and Maths GCSEs, because they didn't gain a Grade C or above, therefore they are unable to progress onto a level 3 course at College, so testing is all around us.
But, there are ways that you can assist your child, if you are not particularly confident in a subject that your child is studying, you could use Tutora to search for a tutor within your area to give tuition at your home, with prices starting at £15 per hour. they have over 3,000 tutors throughout the country, so there is sure to be someone to suit the subject you require, but its not just school subjects, they have tutors available to teach a particular type of musical instrument too.
It's very simple to use

You simply type into the search box, the subject you require a tutor for, and your postcode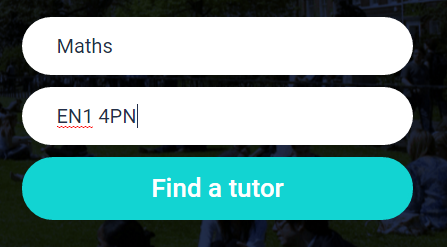 This specific search gave me 136 results that were in the area and could give maths tuition, ranging from £15 per hour to £30 for the highest graded tutor.
This is an example of one of the tutors within that search, as you can see they have been rated 5/5 and charge £19 per hour,  with a range of subjects that they can tutor.

You can read reviews about the tutors and leave your own review after the lesson. You do not pay a penny until after your first lesson, and if you are not 100% satisfied with your first lesson they will pay for your first lesson with another tutor – no questions asked.
So if you are feeling out of your depth on a particular subject and you think that your child would benefit from a tutor outside of school, then why not give Tutora a look.
So far, we have managed OK with the children and their schooling, Asa and I have quite a good mix of knowledge between us, I retain information and he knows where to find it! I am hopeless at History and Geography, he is fabulous, so between us we are muddling through, but with the education system constantly changing and more tests being brought in, who knows when we may need to call on some extra help!
This is a collaborative post