Rather than simply taking your family on a day out with their bikes, why not decide to go on a week-long cycling trip?
A cycling holiday can allow your family to see plenty of sights while keeping fit and enjoying a form of exercise they love. So, here are some of the top tips that you should follow for your next family cycling trip.
Pick the Right Destination
You must also pick the right destination for your family cycling trip. For instance, you should pick a destination that is easy to get to (especially if you are taking your own bike with you), that has beautiful scenery, and that offers a range of routes for you to try. You should also check the weather to make sure that it is suitable for cycling in. 
Buy the Right Bikes
You do not want to get on your trip only for your family to realize that their bikes are not right for them or the terrain that you will be cycling over.
For instance, you may need to purchase specific types of bikes before cycling over hilly terrain to make sure that you do not struggle to cycle over them.
Before you leave for your trip, you should conduct a lot of research into the bikes that you are going to buy. You should also make sure that the bikes are suitable for the height and weight of your family members and that your family can use their bikes comfortably and without any issues.
If you are looking for the best bikes for family travel, you should consider visiting websites such as steedbikes.com.
They have a range of different easy-to-handle single-speed bikes on offer, as well as an array of accessories for your chosen bike.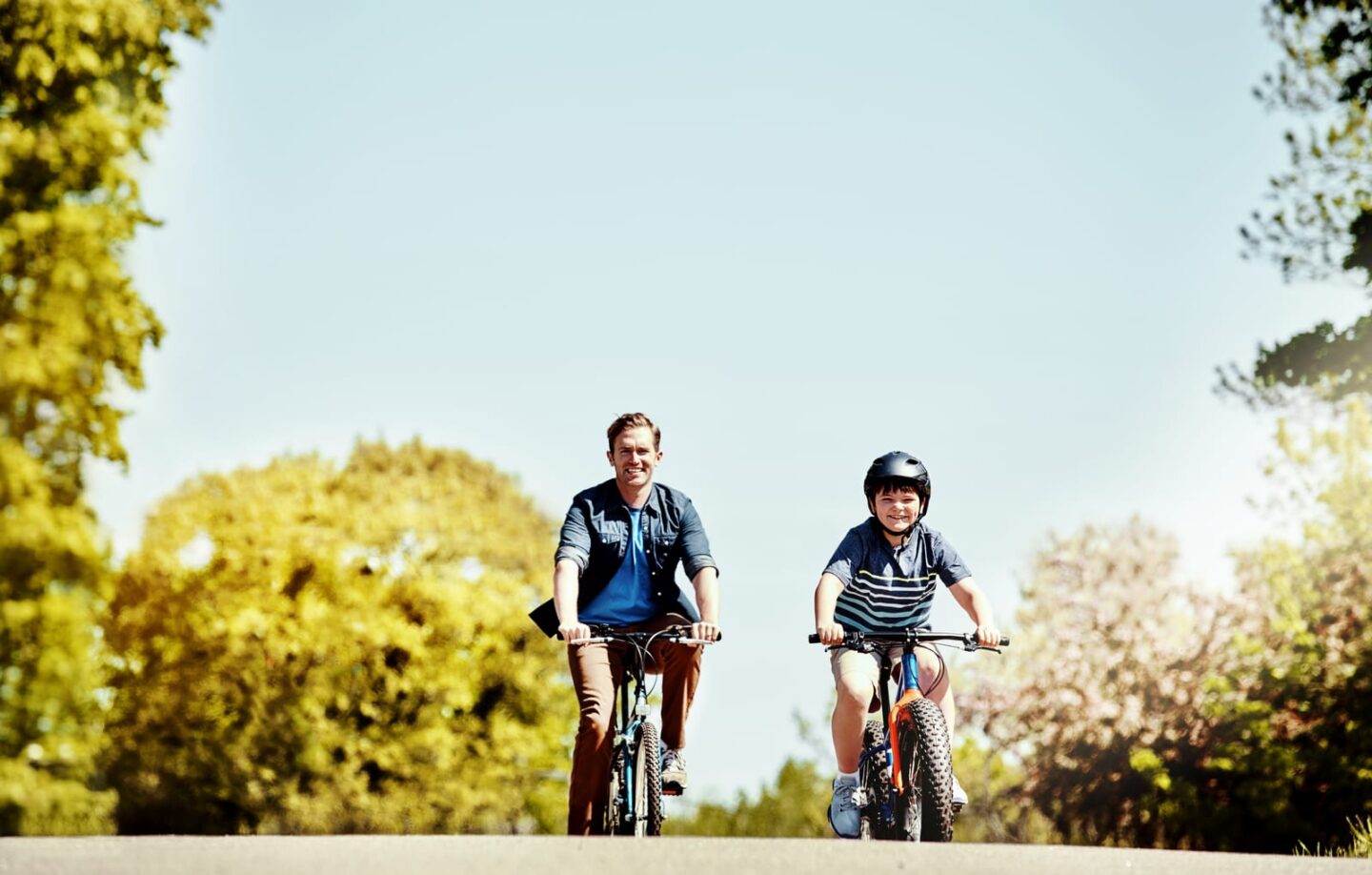 Choose an Easy Route
When you have your family in tow, it is likely that there will be lots of different abilities and ages within your group.
To make sure that you do not put anyone off cycling for life, you should make sure that you find routes that match the ability of everyone in the group and that everyone will enjoy rather than a route that only the most experienced cyclists will find easy.
This will ensure that no one gets left behind. You should make sure you choose this route before you go, or else you may waste time trying to figure out the best route for your family when you arrive at your destination.
Have Frequent Breaks
Resting often is important when you are cycling, and it is even more important when you are cycling with children, as they often tire easily and need to build up their stamina.
You might even use these breaks to do a bit of sightseeing or to enjoy an activity that is separate from cycling. This will ensure that you have a well-rounded holiday and that no one gets sick of cycling by the time that you are away.
You should also stop if anyone is feeling unwell or unable to carry on and get out your first aid kit, or else you may find that you struggle to get going the next day.