Making the decision to move overseas is not one to be taken lightly, especially if you have a family. There is a lot to consider, such as where you'll live and work, where the kids will go to school and more.
But while there are a lot of practical things to think about, you also need to think of the positives. You'll get the chance to enjoy a range of new experiences, make incredible memories and even enjoy a fresh start for your family.
If you're thinking of moving overseas with your family, it's time to do your research. Give some thought to these five Ws of moving overseas with your family.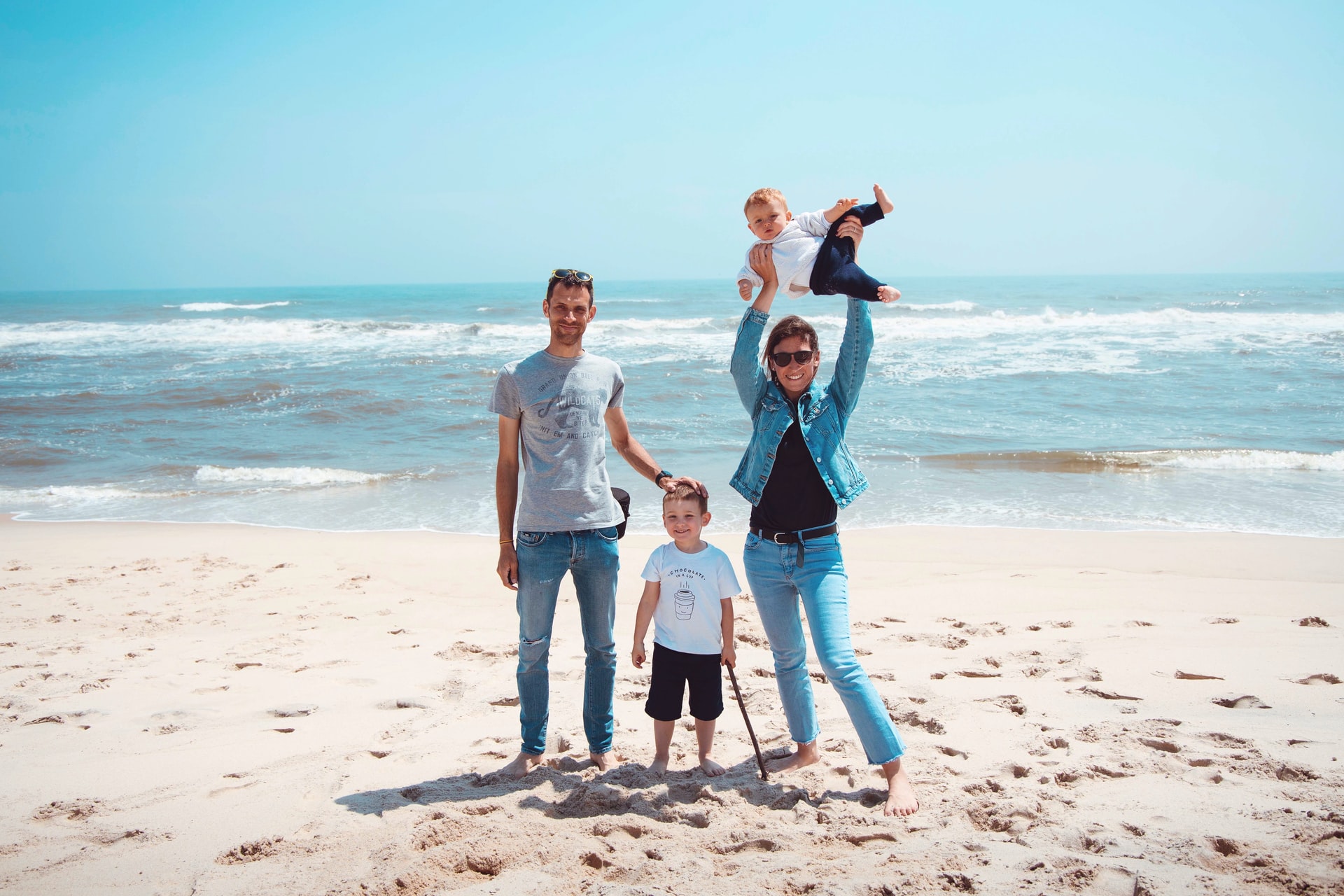 Who?
Moving your family is a big decision. But whose decision is it? For many families, work can be a key reason for moving overseas. But while a job offer abroad can seem like a dream, it might not be the best move for the whole family. If you have kids who are just starting school (or are at a qualification stage), it might not be the best thing to uproot them right now.
One way to help you weigh it up is to read advice from other expats who have relocated with children. It could help you see the pros and cons from people who have experienced it, as well as get good advice on how to make it a success.
Remember that these big decisions should be discussed and agreed upon as a family. Even if now doesn't work out to be the best time to move overseas, it doesn't mean that it can't work in the future.
What?
What would your move entail? Is it a temporary move to experience another country for a year or two, something more permanent? Or do you have the desire to travel. Figuring out exactly what your move will look like can help you make some key decisions about where to move to.
Experiencing life in another country will open your family up to all kinds of new experiences. It can help you all learn a different language, experience another culture and simply take a break from life at home. The coronavirus pandemic has caused a lot of people to re-evaluate their lives and ambitions, so if an overseas move is something you really want to do, why shouldn't you make it happen?
Remember that no move has to be truly permanent. If it doesn't work out, you can always move back home.
Where?
The world is your oyster, so where would you want to move? There are all kinds of things to consider when it comes to where to relocate your family. Language can be a key factor, as well as the economy, job prospects and cost of living. Exploring some of the best countries for expats can give you some ideas for places that provide positive experiences.
You'll need to do your research carefully before deciding to up and move, and possibly spend a considerable amount of time in the country too. You'll need to consider where you'll live, what your ideal location is, and whether or not you'll be able to find work easily. If your current employer has offices overseas, this could make the decision a little easier for you.
Moving overseas can come with different costs than at home. If you plan on buying property, for example, you'll need to consider the cost of properties, the ease of getting a mortgage, and so on. The cost of home loan refinancing Malaysia could be vastly different to mortgages in Australia or Germany, and this is something you'll need to weigh up. Being as prepared as possible will help feel more confident about your move.
When?
When will be the best time for your family to move overseas? You might want to wait until the kids are a certain age or consider it after some important milestones in your own life.
A life-changing decision like this requires a lot of planning, so it's unlikely you'll be able to move quickly. Give yourselves the time to make plans, save more money and see if you're really serious about the idea. Have a timeline to work towards so that you can be organised with all the most important details.
Why?
There are several reasons why you might want to move abroad. Perhaps your family needs a change of pace, or you want to see if your family could thrive in another country? It could also be because you've got the travel bug and want to enjoy exploring more of the world?
Thinking carefully about the 'why' can help cement whether this is the right decision for your family. If work stresses or your current lifestyle are a part of your reasoning, maybe there are changes you can make at home instead? Even moving to a different city or town closer to home can give a fresh start to your family, without having to move overseas.
If travel is something your family is really passionate about, then why not do more of it? Adjusting your spending priorities will help you spend less and travel more, allowing you to enjoy some incredible experiences with your family. From weekend city breaks in Europe to extended stays elsewhere, you can plan to see more of the world and make incredible memories with your family. Travelling gives your family the chance to experience different countries and cultures, providing an enriching and educational experience for you all. Even if your overseas stay can't be a permanent one, you can still get to experience a lot of what the world has to offer.
As you can see, there's a lot to think about when it comes to moving overseas with your family. Thinking carefully about the five Ws and how they impact your family will help you come to the right decision for everyone, helping you to plan your future together.