As you all have probably read, Tyrus struggles greatly with clothing and he is very sensitive to certain materials, today I have a lovely guest post from Aliana Cath, keep an eye out for her new blog soon.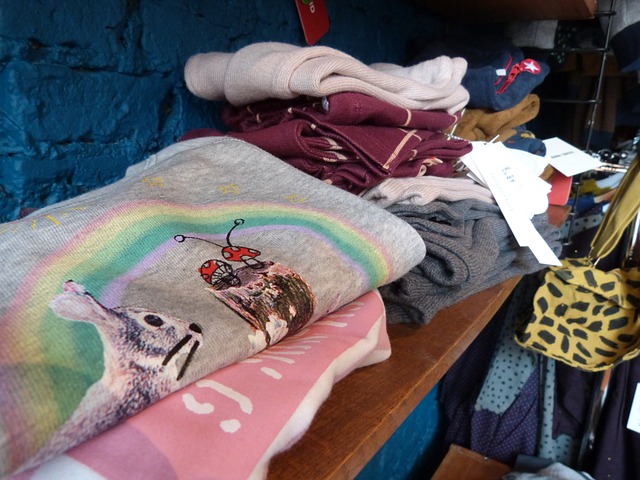 There are lots of fabrics for clothing including cotton, nylon, wool, mixed, and so much more. There are times, however, that one type is less advisable than the other.
It's important to know which fabric to choose as some might have adverse effects to people wearing them; therefore, it's all the more crucial when your child will be the one to wear the garment. Thus, it's important to learn how to pick the right material for your child's clothes depending on several factors such as lifestyle and comfort.
For infants, soft and smooth fabrics are recommended due to the fact that babies have highly sensitive skin. This is why they're prone to rashes, cotton and polyester are best for everyday wear for babies. You may either choose from the two or take a piece of clothing that's made of a combination of both. They're also easy to wash which is good news to all the parents out there.
If you fancy sewing some of your own or your family's clothes, there are also numerous types such as broadcloth, terry cloth and fleece, which comes in cotton or polyester. Cotton is also the perfect candidate for your DIY projects if you want to put your own touch of colours using dye because the material is very absorbent.
An article from Tootsa showed how dip-dye is becoming a trend because it allows you to express your personal taste and there are lots of easy ways to do it given the amount of tutorials out there for anyone to try. Just be sure to check first the components of the dye you will be using if it contains irritants or other harmful chemicals.
For kids already in the active stage, you may still use cotton and polyester, but nylon, wool and denim can be added as well. All of them are durable which means they can withstand a child's on-the-go lifestyle. They can run, jump and roll around and you won't have to worry about their clothes ripping easily. It also depends on how the clothes were made, though, so always do some research first before buying to see feedback from other customers.
For sleepwear of infants and older kids or even adults, silk and fine linen are still the best choices as they're very smooth and lightweight. They usually cost more though, so many parents settle with cotton as an alternative.
There are special cases, however, which calls for some additional or a completely different set of guidelines when choosing fabrics.
There are also other supplemental factors for choosing the right fabric, such as weight, opacity and breathability. These kinds of info are especially helpful for parents who do their own wardrobe creations. In terms of shopping, all you have to do is to check the labels.
Picking the right material for your children's clothes is not as complicated as it sounds. After all, as parents you'll definitely know by heart what would be the best for your little ones.