Last month I was invited to attend Moonpigs Virtual Christmas Event, I must admit, the thought of not getting up super early, and taking the long train journey into London, (where so many events usually take place) was very appealing, and I had seen some previous events hosted by Moonpig and they looked like fun, so obviously I said YES!
Moonpig has been a lifesaver for me on many occasions, the latest was my mother in laws birthday, when the world started to go a little crazy, a quick tap of the screen and the most perfect birthday card was winging its way to her!
A few days before the event some packages arrived to assist with various parts of the evening, a box full of cocktail making equipment and ingredients and a stunning bouquet of flowers, which you can actually purchase as a gift on the Moonpig website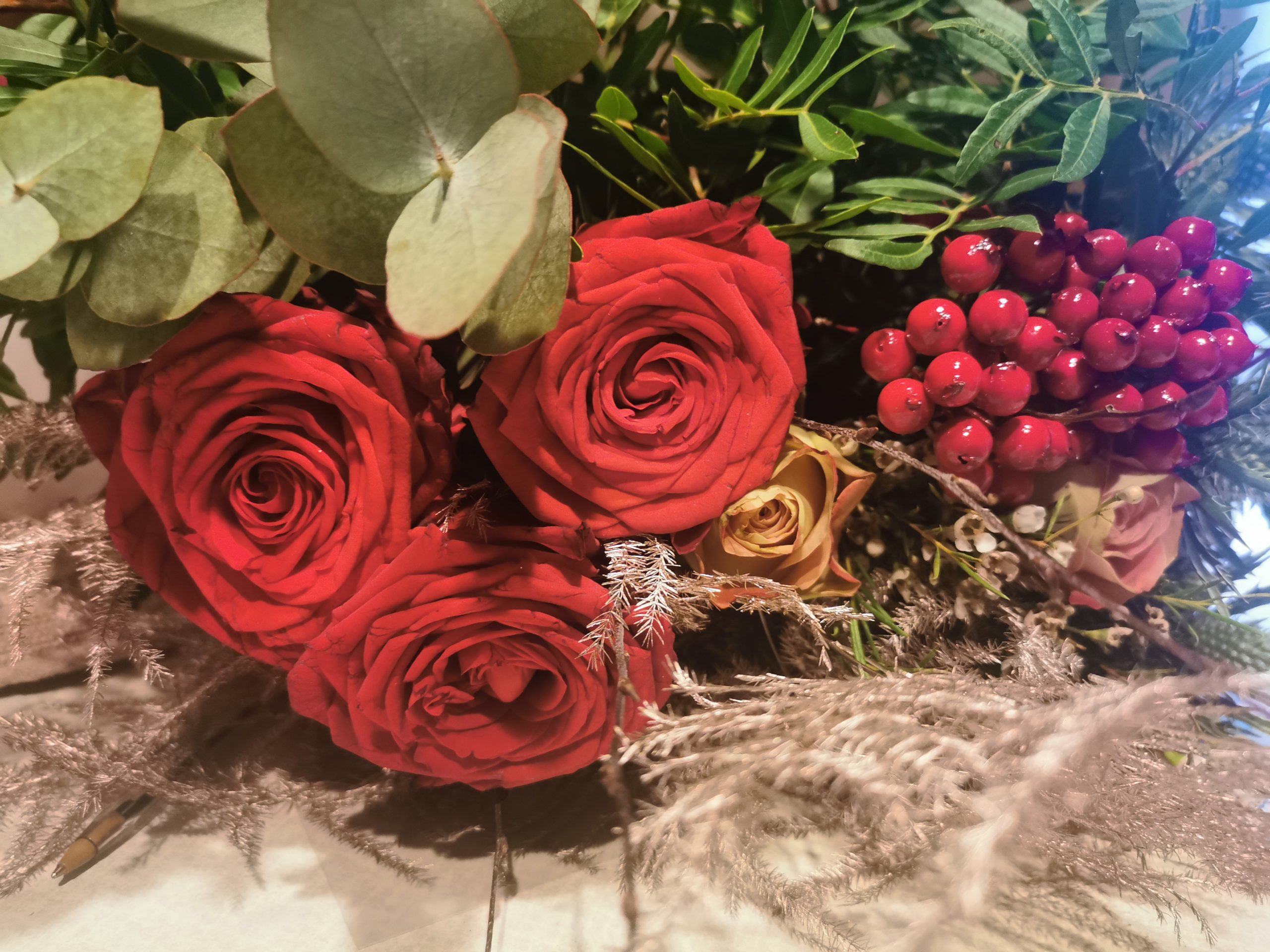 For the first part of the event we were shown the Moonpig app by Jasper, to showcase personalised card features and Christmas celebration features to make the perfect Christmas Card to send to friends and family, with over 10,000+ cards and intricate filters to choose from means you can easily find the perfect one to create that wow-factor. And when you add a heartfelt message inside that will blow them away, you'll definitely be top of the good list!
With the way the world currently is, I think this will be the way i'll be sending Christmas Wishes to people this year, and with a family of nine, its not looking for hopeful for meeting up with anyone, so cards seem like a good way of letting people know we are thinking of them.
Next was a flower arranging demonstration, from Roxanne at Moonpig, a chance for us all to show our creative skills (or not) The bouquet was amazing, so it did seem a little bit of a shame to dismantle it, but I was quite pleased with my Christmas Table Decoration…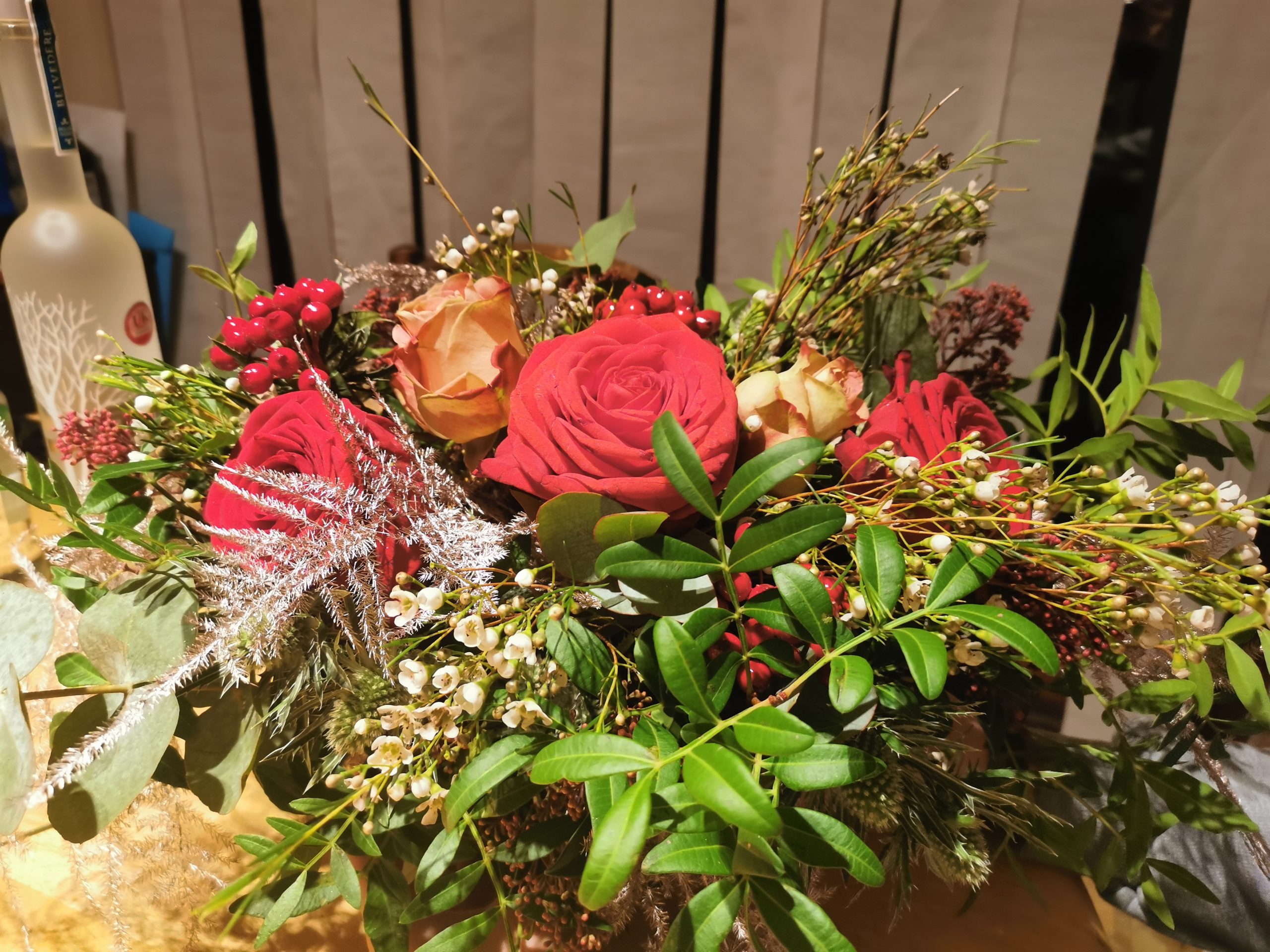 The final event for the evening was a cocktail masterclass by Conor from Mix & Twist, he showed us how to make 3 very different cocktails, using Belvedere Vodka which can be purchased in the Moonpig Christmas Alcohol Gifts selection. This part even got the interest of my husband who played cocktail waiter, and made up the drinks with Conor's instructions.
The cocktails we made were:
Vodka Garden: 45ml Belvedere Vodka, 25ml lime juice, 25ml sugar syrup, 6-8 mint leaves, 25ml elderflower soda, 1inch Cucumber slice
Kiwi Collins: 45ml Belvedere Vodka, half peeled kiwi, 25ml lemon juice, 25ml sugar syrup and soda top
Gingerbread Espresso Martini: 45ml Belvedere Vodka, 15ml Gingerbread syrup & 60ml Espresso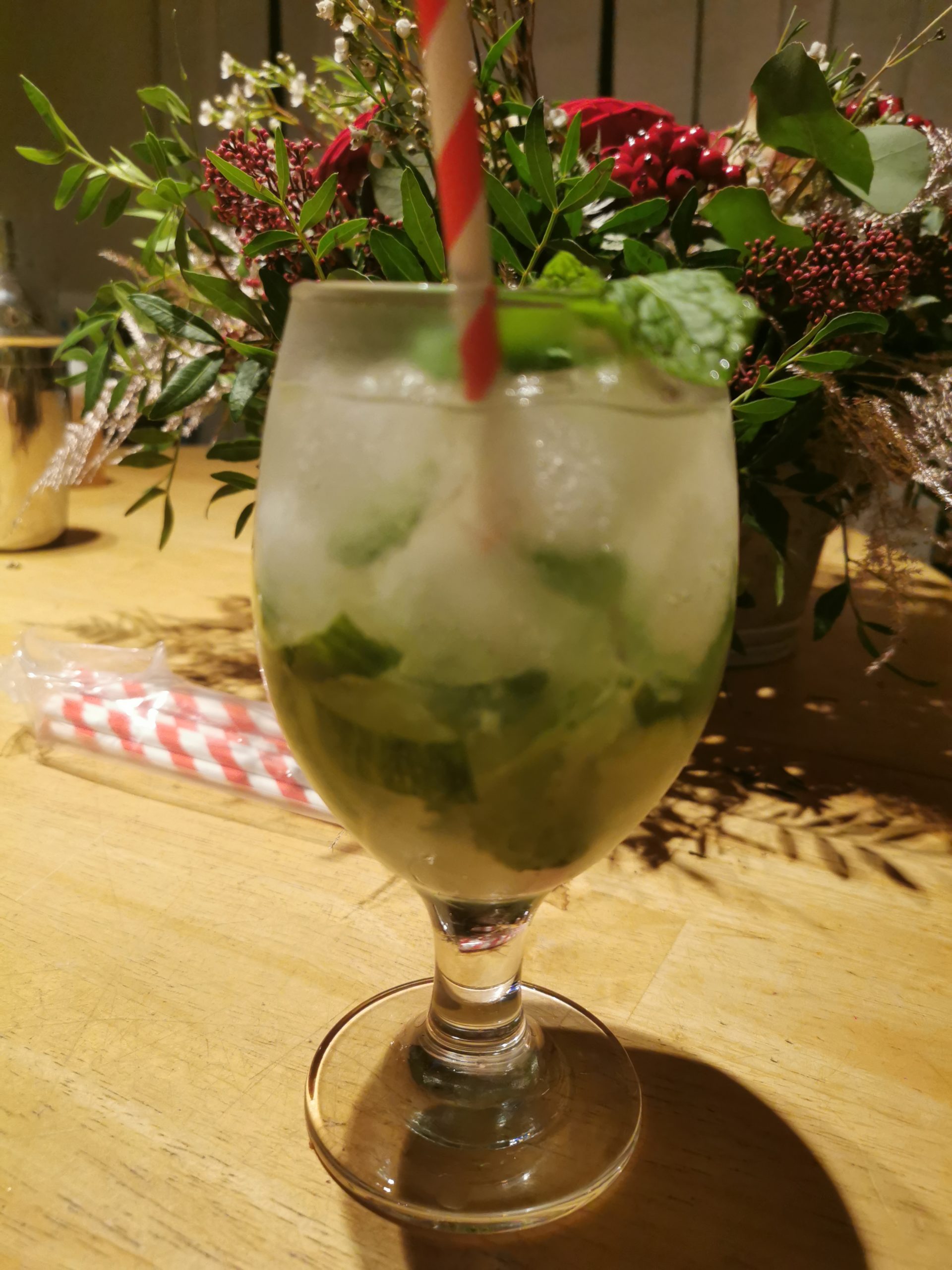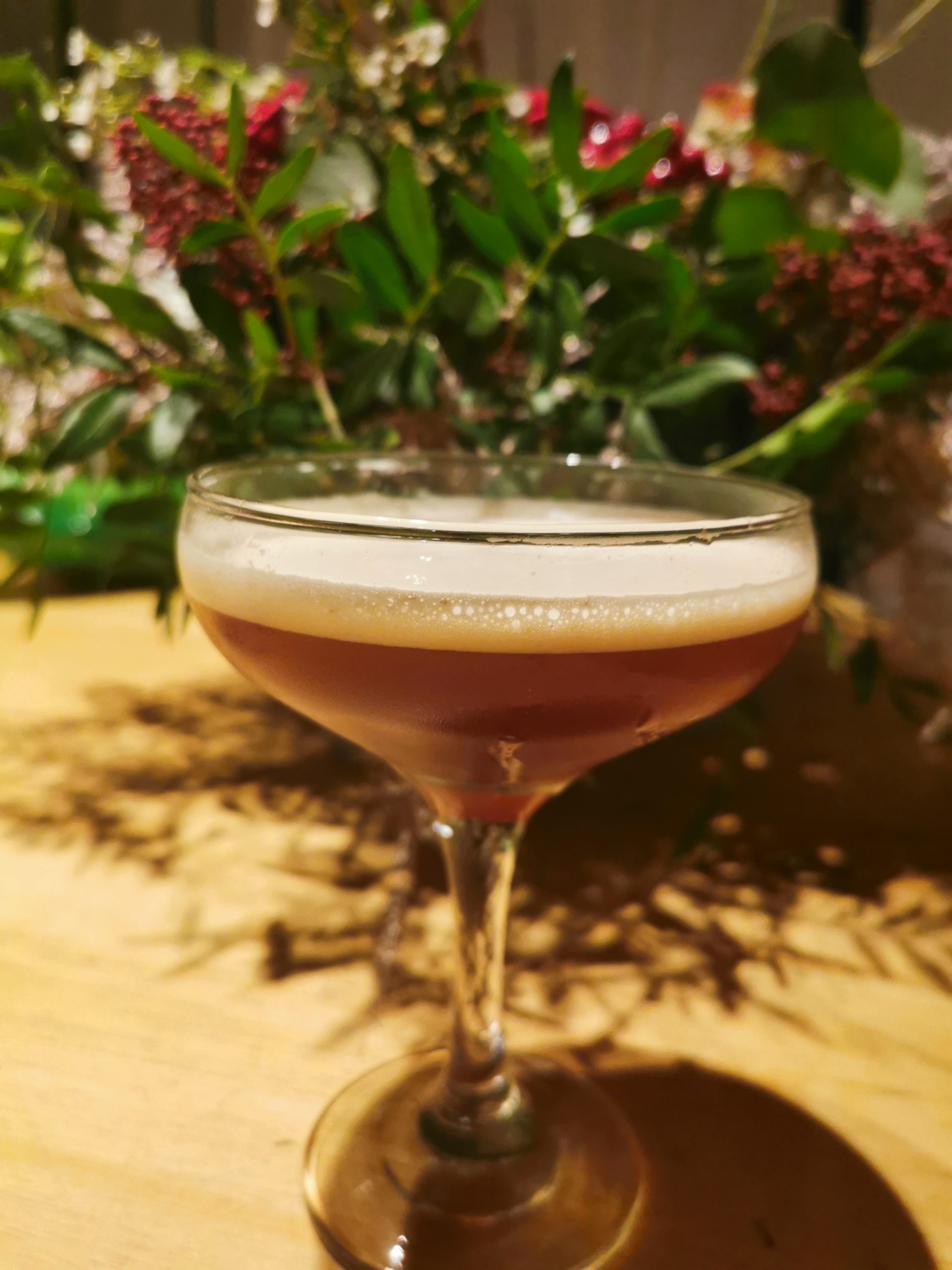 I used to work in a bar that served cocktails, but I wasn't familiar with these three and my favourite was definitely the Gingerbread Espresso Martini, and i'll be using the techniques and sweet/sour rules to cook up a few cocktail delights during the festive season this year, we certainly deserve it!
It was a great evening and I felt I learnt lots, its not the same as an actual event where you can catch up with people and have a good natter, but it certainly came a close second, well done Moonpig, here's to many more events in the future, virtual or actual!
I was provided with the products for the purpose of the event, all thoughts and opinions are my own.