Last month we were asked by Pets At Home if we would like to take Mewrrie to our local Groom Room to experience a Puppy Groom, this is specifically designed for puppies aged 3-6 months and will probably be their first introduction to a full groom. Regardless of the size of the puppy, the whole experience costs just £20 and includes
A bath
Brush through of the coat
Gentle blow dry
Eyes and ears cleaned
Paw tidy if needed
Nail Clip
I think represents fabulous value for money, and is a great way for your puppy to get used to grooming, even if you have a puppy with a fairly low maintenance coat, it is definitely worth taking them along, Merrie loved it!
Merrie was also treated to The VIP Treatment, which is an upgrade on the service for an extra £10, this includes
Application of teeth clean gel and fresh breath foam
Paw Wax
SPA Blueberry facial
Luxury or Natural Shampoo (Merrie chose luxury of course!)
Hydrating Butter Treatment
Spritz of fragrance
Free Bandana.
It was the first time Merrie had been for a  proper groom, we have been using a slicker brush on her since she arrived with us and her breeder had already started getting her used to being brushed and using the blower on her, so she is pretty used to these things.
When we arrived at Pets at Home in Lowestoft, Merrie was immediately at home as the lady on the desk gave her a treat! The Lowestoft Groom Room is located upstairs, there is a lift to take you up there, but Merrie decided she would tackle the stairs!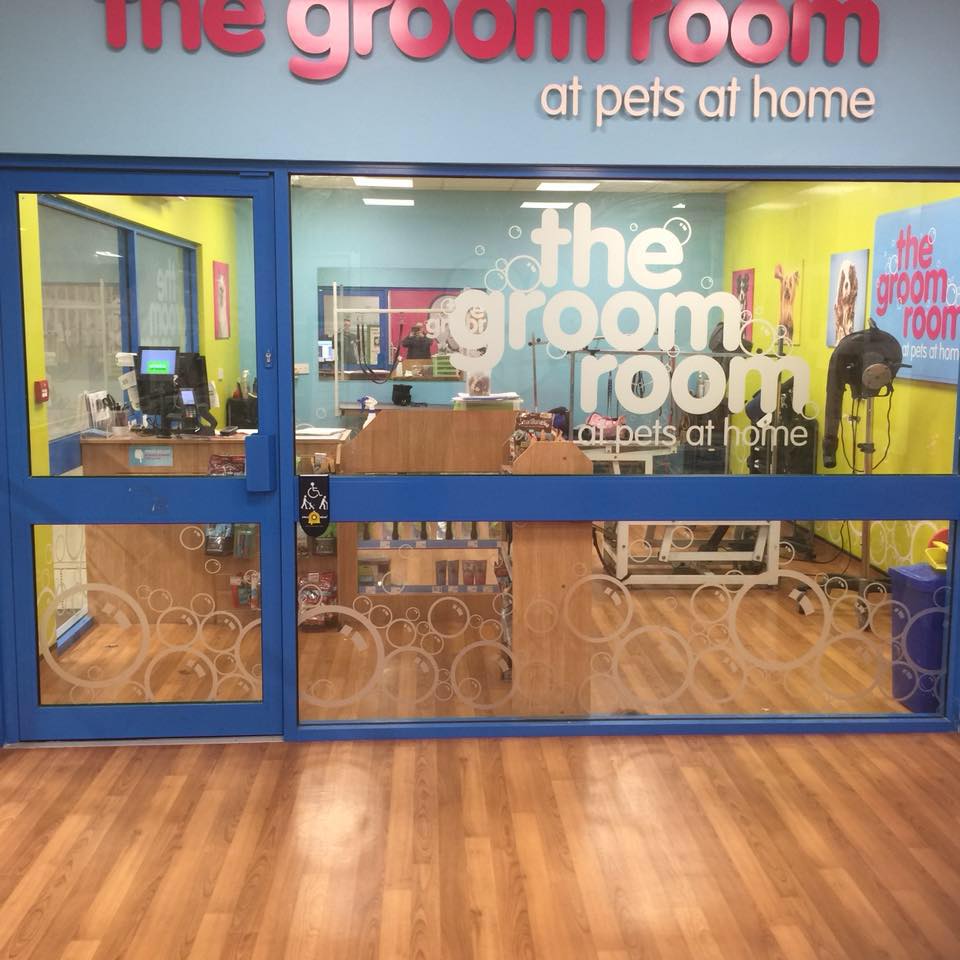 We were met by Chloe and Joelle, the reception area is bright and clean, with lots of jars of treats, that Merrie found in all the secret places! Merrie had a good explore around the area to get used to it, we filled out the paperwork and then went through to the bathing area. I obviously went through with Merrie to record, but usually the owners leave their dogs to be groomed and return an hour later, the Pets at Home is situated on a large industrial estate with various shops and supermarkets, so plenty of places to go for an hour!
Merrie happily went into the bath, and enjoyed her bubble bath.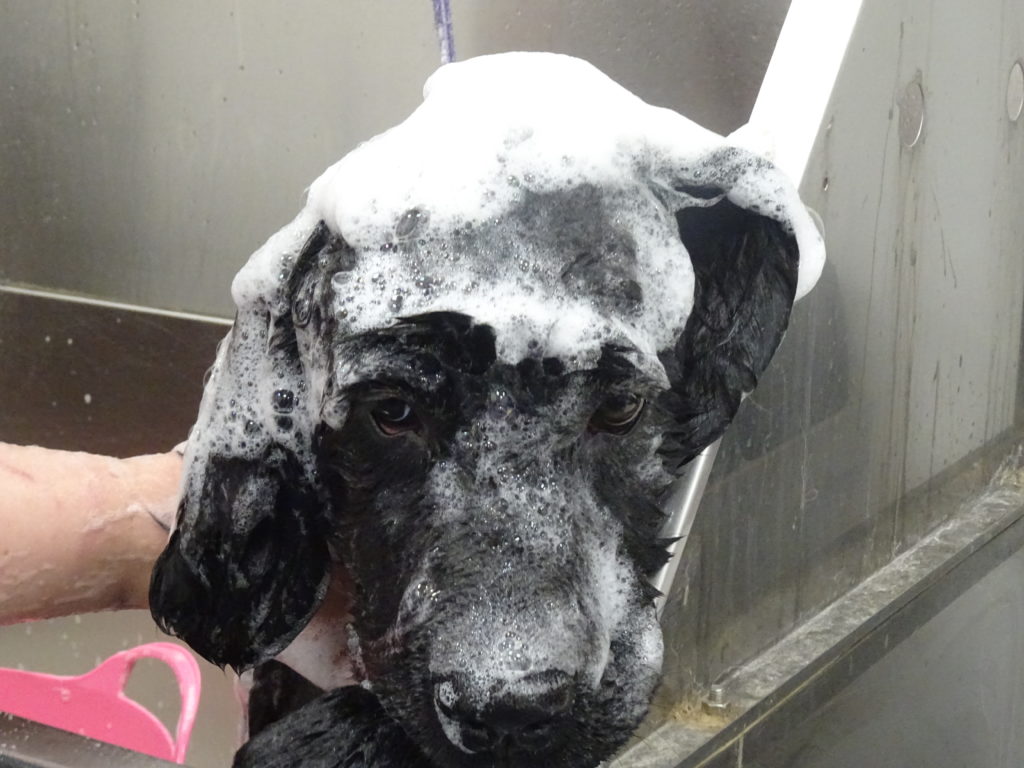 She had a lovely wash and shampoo, after Chloe had turned off the water, she gave a big shake, then it was time for a towel dry, before she was given a blow dry. They placed a cover over her ears to dry out the excess moisture from her ears and to block out some of the noise from the dryers.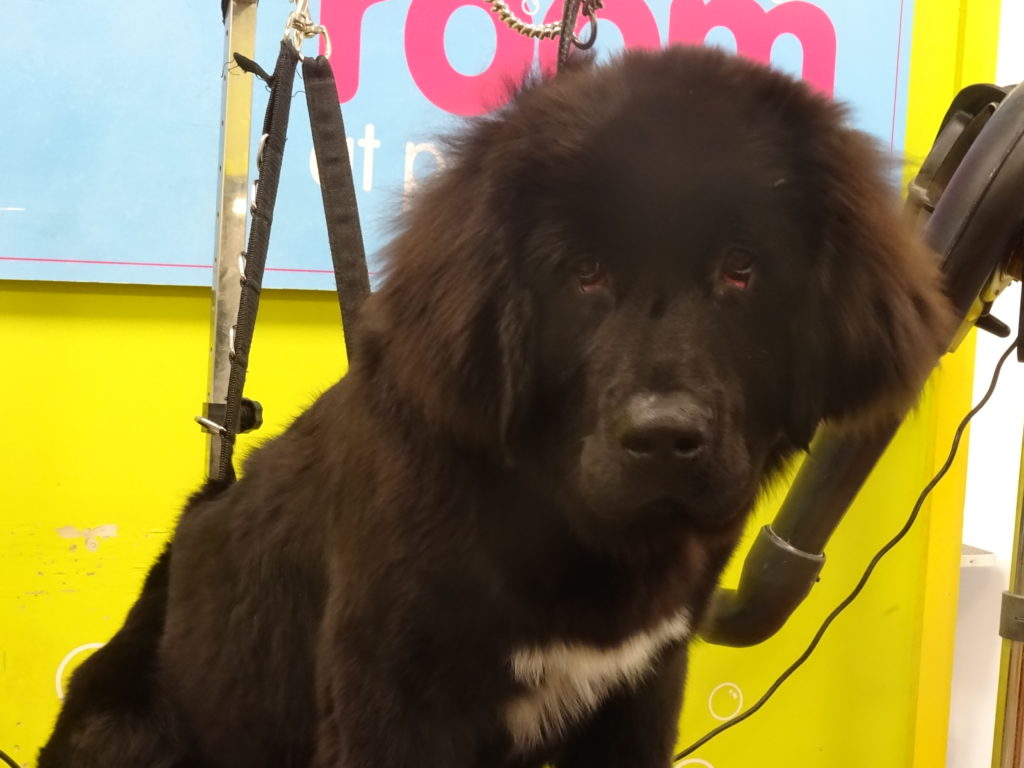 After she was fully dried and extremely fluffy, she had her nails clipped and her pads shaved, to get rid of the excess fluff between her toes, she had never had either of those done before, but she wasn't phased by it at all, then it was time for a good clean of her ears and lots of pampering products applied, which smell wonderful.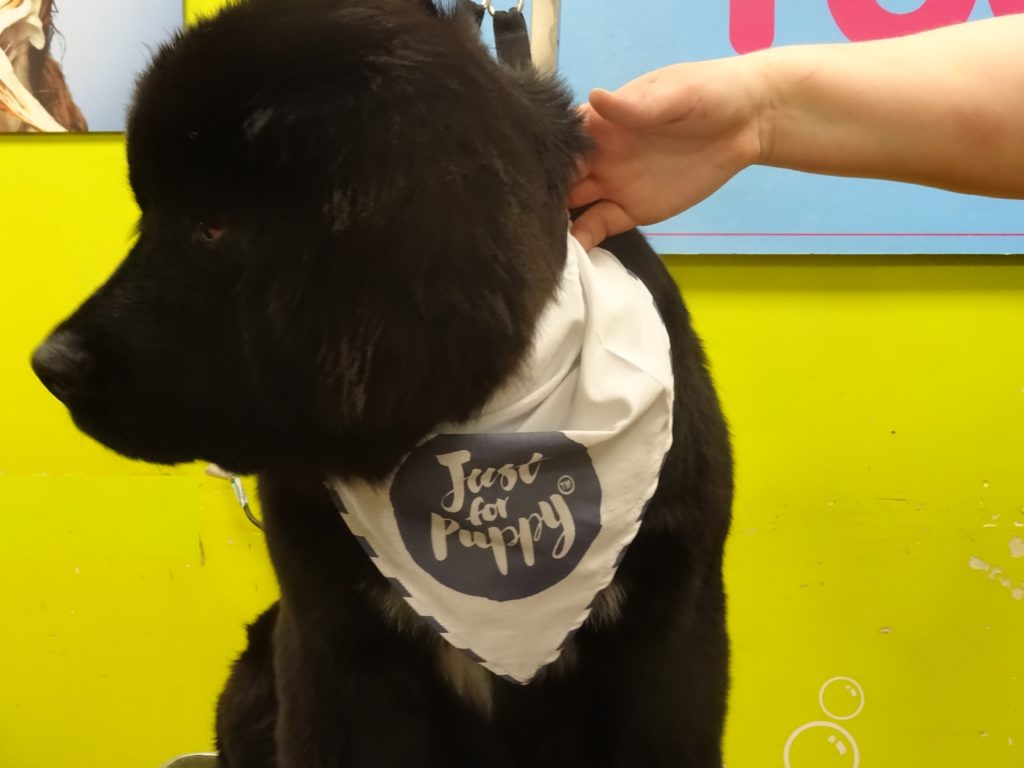 As part of the VIP treatment she was given a bandana (extra large puppy one I think!)
We had a brilliant time at The Groom Room and Merrie managed to stay clean for at least a day, but she smelled wonderful for five days, every time I went past the door to her room, I was met with lots of fruity smells!
To see exactly what went on, take a look at our little video!
Have you visited a Pets at Home Groom Room with your dog ?