Reflecting on 2015, it hasn't been a bad year over all for the Morrison family.
Some parts were pretty pants, but others have been great.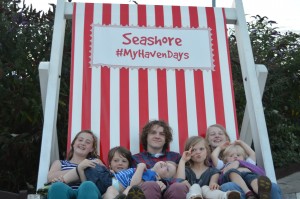 All seven children have grown and flourished this year, Xene has attended open days for university choices, Lochlan has looked at different colleges, both have a god idea what they want to do and how they are going to achieve it.
Neva, Kaide and Eowyn had amazing school reports, and I couldn't be more proud of them all. Neva has suffered quite badly with migraines this year, but hopefully with her new glasses and medication these can be controlled or eliminated completely.
Tyrus has started school and is doing much better than we could have ever hoped, he has had his first paediatric appointment and we are now in the system awaiting further assessments and hopefully a diagnosis, his speech has really come on and he has settled into the reception class really well, I am overwhelmed by his entire class, each and every one of those children helps and takes care of him, his first nativity was very moving, and I may have shed a few tears!
Viggo is our little whirlwind who thinks he is a teenager already, he has been for his preschool visit and loved it, so he will begin at the same place as all his brothers and sisters did in January just one day a week, but I am sure he will be absolutely fine.
Asa is working extremely hard on some amazing work contracts, look out for more news of those in the future. My employer changed in October which saw our small team split in two, which was a little upsetting, but I have stayed in the local area and love my two days per week as a breastfeeding practitioner.  I work with an amazing group of ladies, who have welcomed me into their team and I couldn't be happier.
At the beginning of the year we lost my great aunt Irena, and my mum got diagnosed with lung cancer, so that was the pants part, fortunately they had caught it very early and were able to operate and she was given the all clear in the autumn. This year saw me take part in the Pretty Muddy event which was fab and for a very worthwhile cause.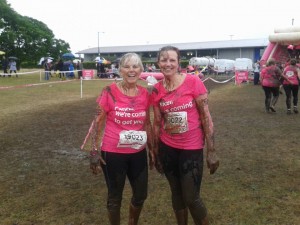 We all appeared in The Daily Mail, which was interesting and thankfully the article was positive about middle class families having more children. Although it was a bit extreme the lengths I have to go to for a family photo!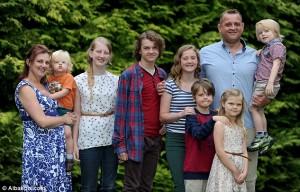 That's about it for 2015, looking ahead to this year, I will be turning the big 40, Xene 18, Lochlan 16 and Neva 13, so we are planning a trip to Disneyland Paris, so I look forward to sharing our journey for another year, who knows what the year will hold xxx