I very rarely travel to London, and if I do it is usually just for the day, getting a very early train in and the last one home, so when Sarah from Boo Roo and Tigger Too suggested that we stay over for the two days worth of events we had planned, I jumped at the chance!
Premier Inn has a vast range of hotels available so we decided that London Archway was the most convenient, with easy access to the underground, parking nearby, but at the same time not too far into London as I am not that keen on driving in the capital.
Location
Situated on the A1 in North London, not far from the Emirates Stadium, perfect stay for any Arsenal fan, or if you like researching graves, Karl Marx can be found in Highgate Cemetary, a short walk away.
The very smart looking hotel is situated above a bank, with reception and the Thyme Restaurant on the first floor, which are both accessed by stairs or a lift.
Although the hotel is on a busy main road, I did not hear any traffic during our stay. There are some major building works taking place at present, and this means there is no on site parking, except for some disabled bays.
The Hotel Room
The great thing about Premier Inn is that they can actually accommodate a family of two adults and two children, something many of the hotel chains cannot do, however on this occasion we requested a twin room and we had a huge double bed and a single, the very lovely Sarah let me have the double bed, and it was SO comfortable, I actually didn't want to get up the following morning.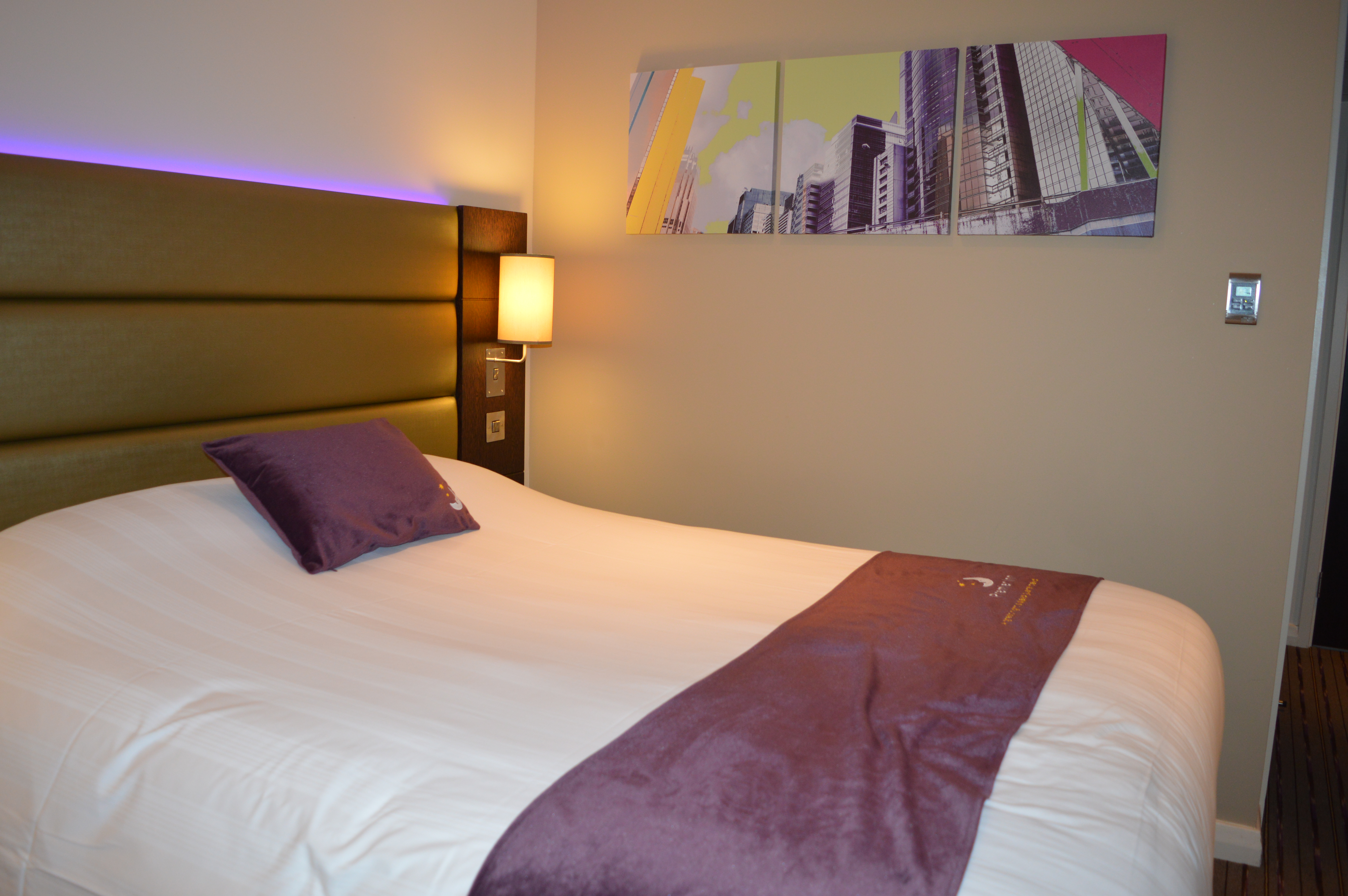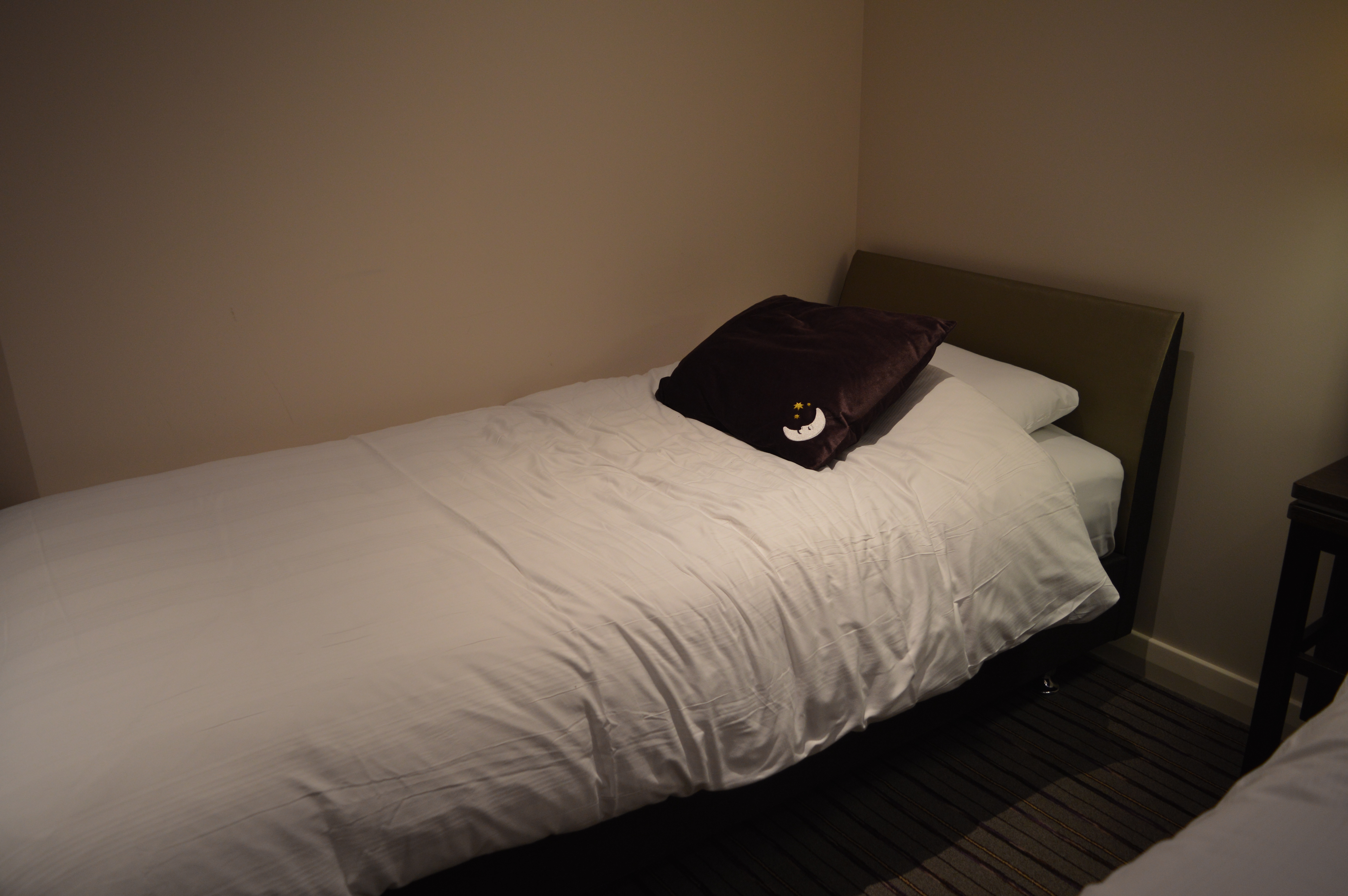 The room was very spacious and it didn't feel cramped at all, they had good tea and coffee making facilities, and even a hairdryer, which was perfect for my new short do!
A flat screen tv was placed perfectly for watching a movie in bed, and a large desk area for people on business.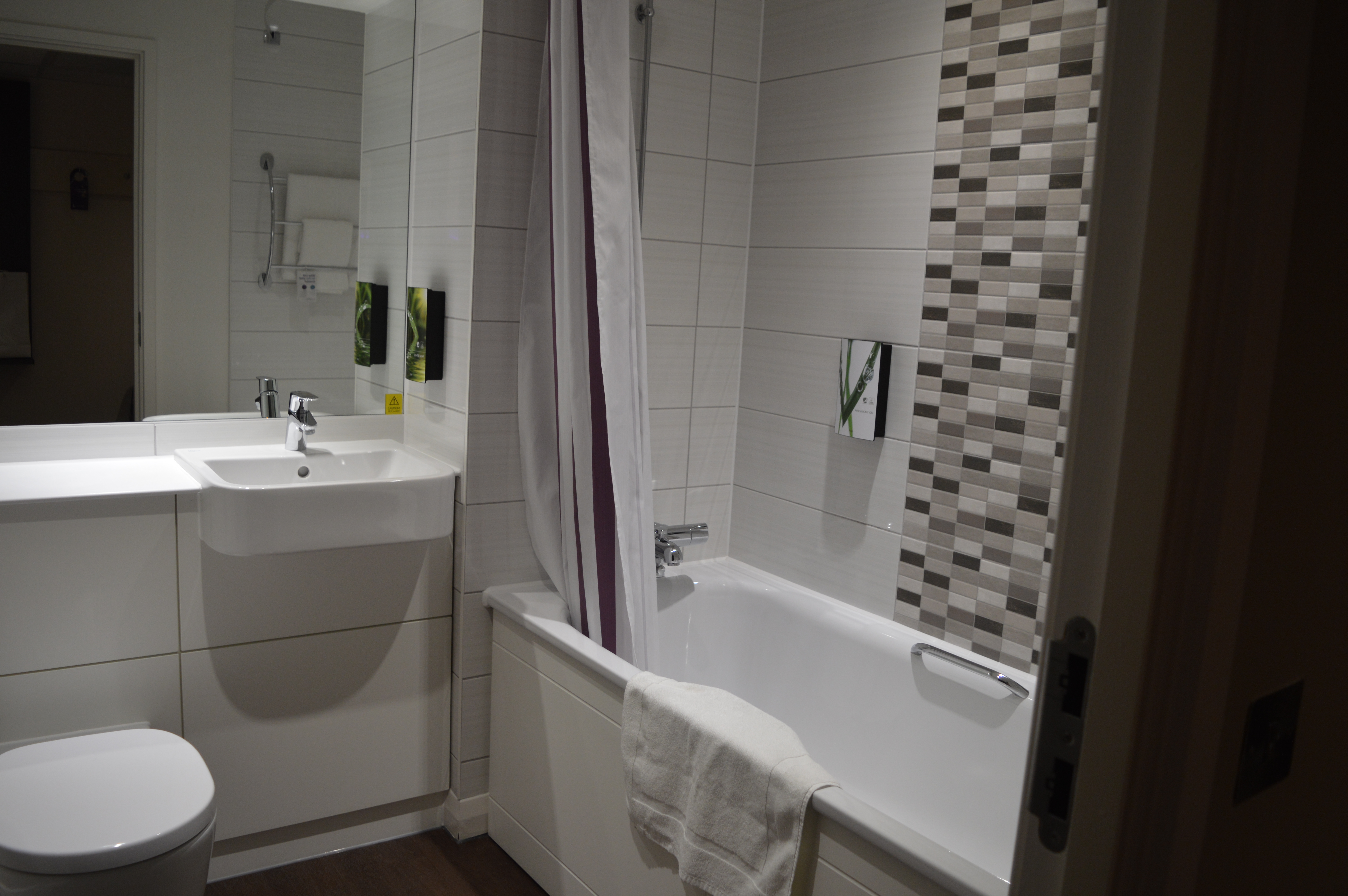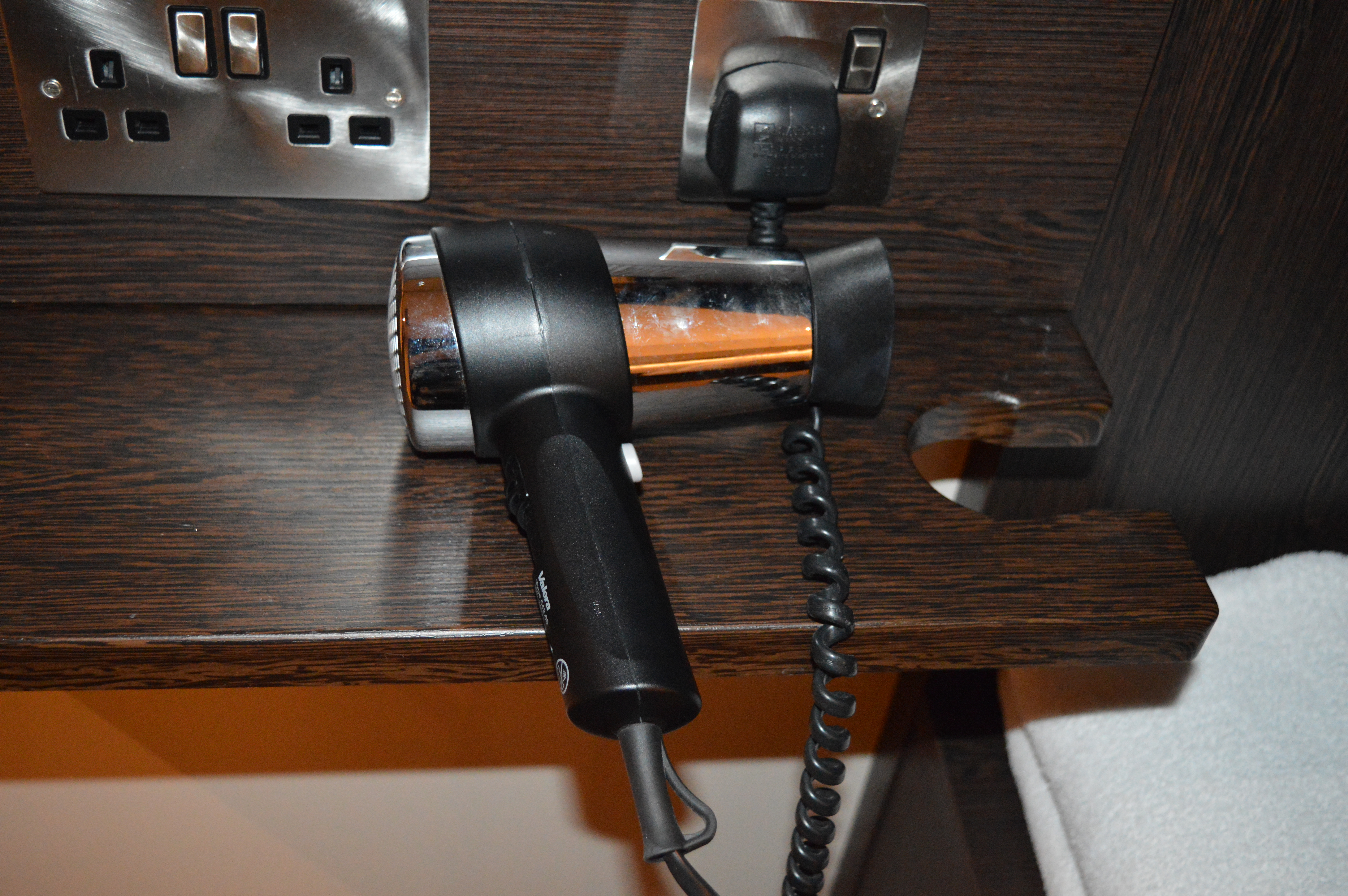 I tried out the shower in the morning and I am pleased to say the shower curtain stayed in place and not one drop of water escaped onto the bathroom floor.
Eating at Archway.
The Thyme restaurant located within the hotel serves a full selection of meals which can be bought as part of a meal deal package (dinner and breakfast). Arriving late at the hotel, we didn't have enough time for dinner when we arrived, so our first glimpse of the restaurant was at breakfast. The restaurant area was very neat and tidy with a wide range of seating areas, as well as comfortable chairs to sit and relax in.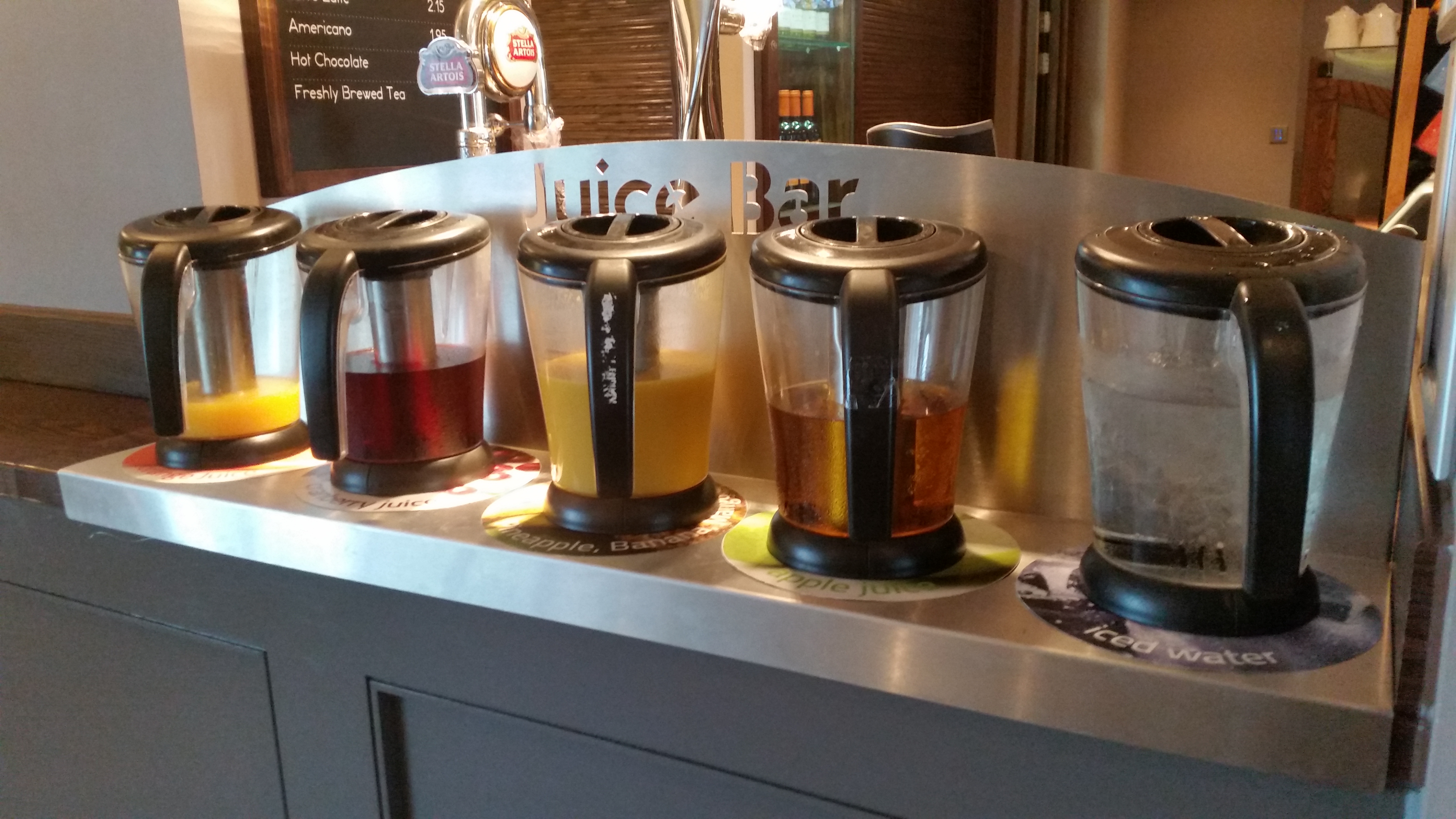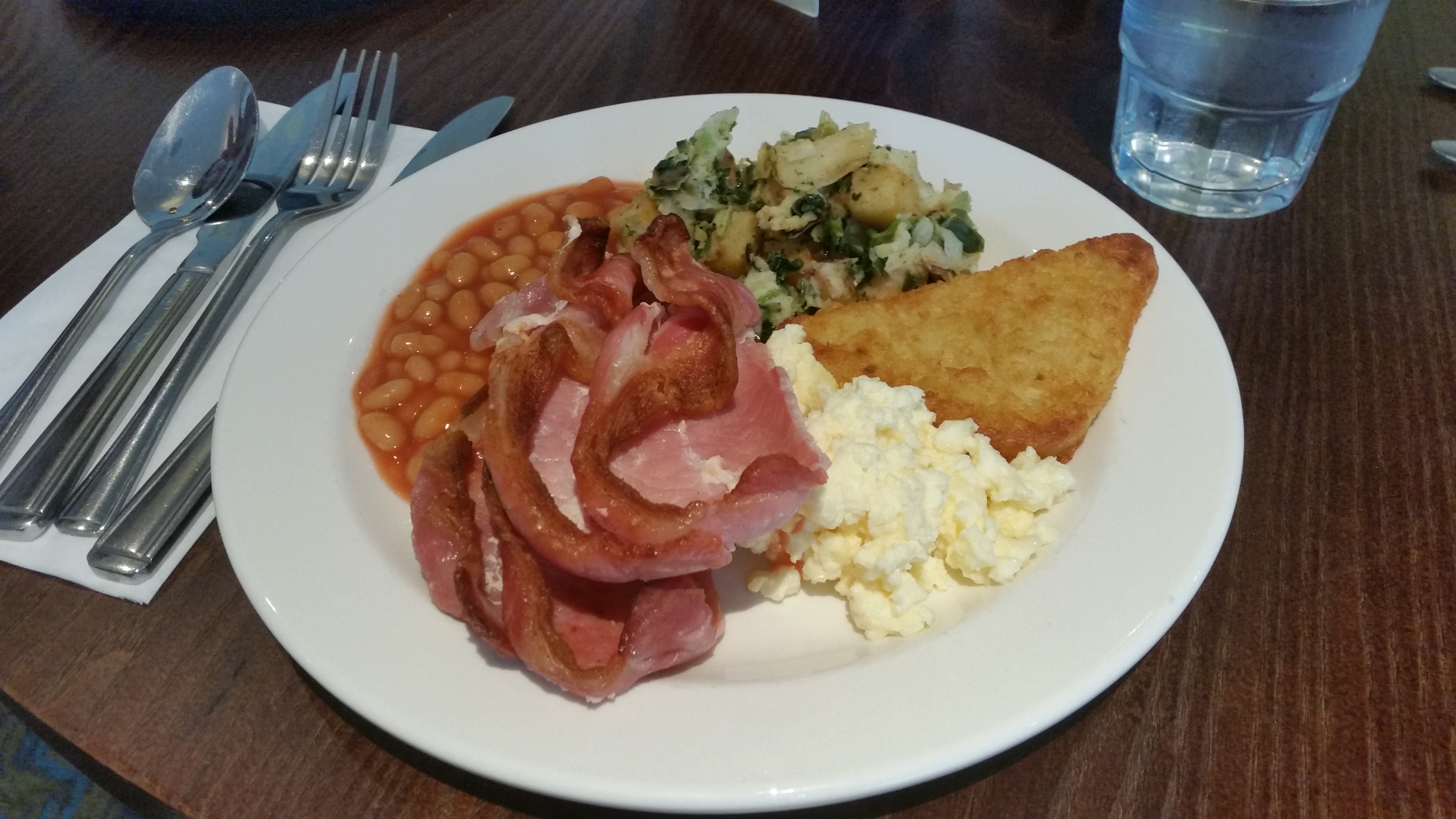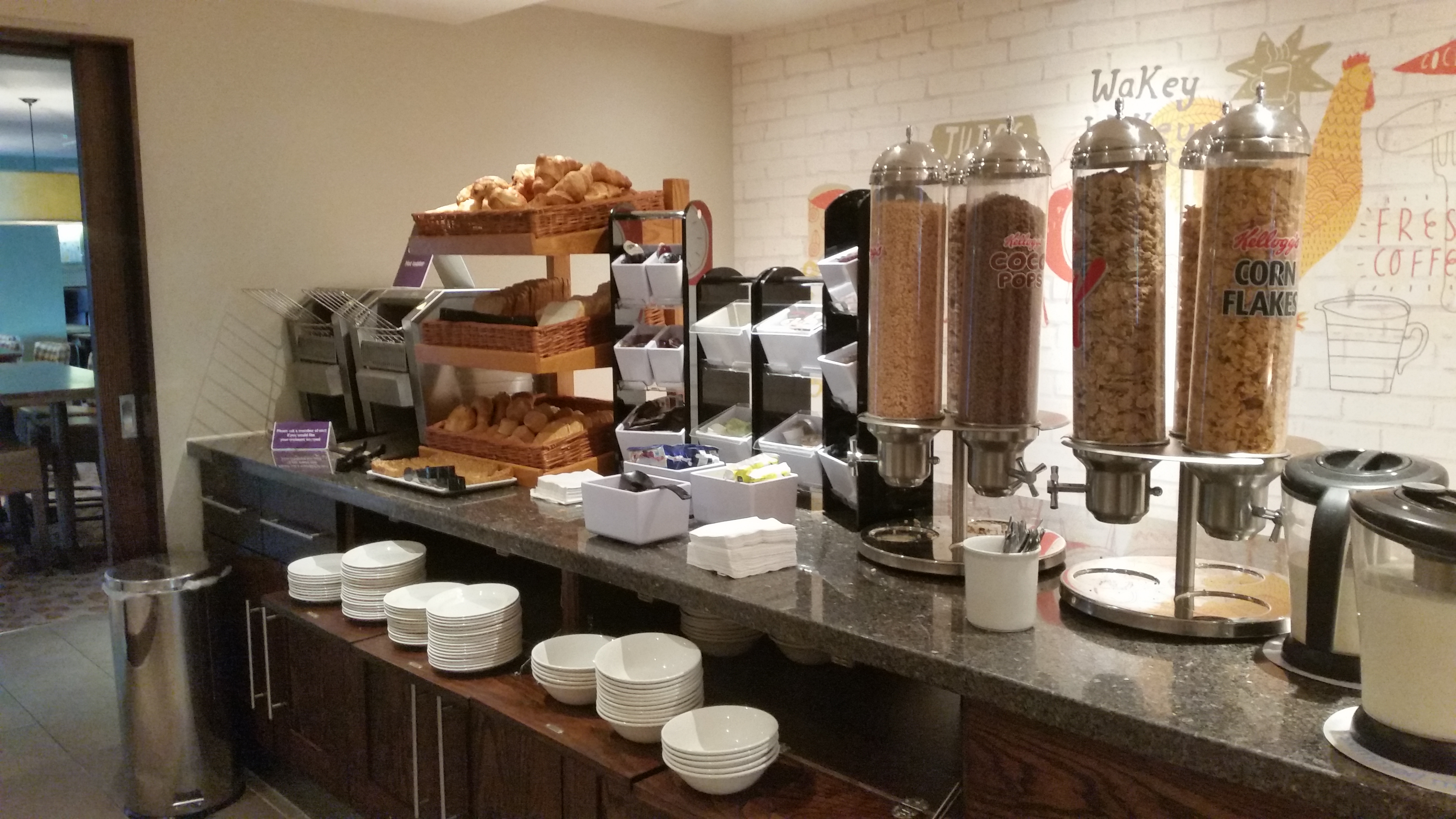 I am not usually a breakfast person, but on this particular morning the smell and look of the food, certainly gave me an appetite! Priced at £8.99 per adult, with children eating free, it represents excellent value for money, and I would definitely recommend.
There was a large choice of food, to cater for every taste, you could choose from a full English breakfast, or a continental, including pancakes!
New additions to the menu include black pudding, bubble and squeak for the full English, bagels and flapjacks for the continental.
Big Family Organised Chaos verdict.
If we ever travel away with the children Premier Inn are the only ones that can accommodate us all, so I am am probably quite biased, it was only when I experienced a different hotel chain a few weeks ago that I realised just how great Premier Inn are!
The rooms are spacious and the beds are super comfortable (although quite high off the floor, for us shorties!) They have good restaurant facilities on site, there is no actual parking on site, but I followed the website instriuctions and parked at High Gate station, which was only £6 for 24 hours which I thought was amazing value for money, although there are not many parking spaces, so I guess we were lucky!
This hotel is perfect for travelling in and around London, in fact halfway through our day, we travelled back to unload all of our belongings, due to the location, I would recommend Archway Premier Inn as THE perfect hotel to stay at whilst completing your London Bucket List or during business in the capital.
Contact Information
Premier Inn London Archway
Hamlyn House
Macdonald Road
London
N19 5DD
Disclosure: We received an overnight stay at Premier Inn London Archway FOC for the purpose of review.