Last weekend we travelled to LaplandUK to visit Father Christmas and help him get ready for Christmas Eve, the younger children were very excited to meet him, and the older ones were looking forward to meeting Huskies and going ice skating!
Our allotted time was 2.30pm, it is advisable to arrive slightly earlier to ensure your journey begins on time, if, for some reason you arrive late, they will guide you through to catch up with your group, wherever they may be at that time. I was starting to panic that we would miss the beginning due to a little car trouble, but we arrived just in time!
We were put into the Husky group and we were each presented with a paw print sticker, the six children were given an elf passport to help them complete their elf training, to enable them to gain a golden bell and meet Father christmas.
We entered the elf forest and heard tales from the elder Elf Sage and his friend Eeko, when everyone was assembled, they opened the magic door..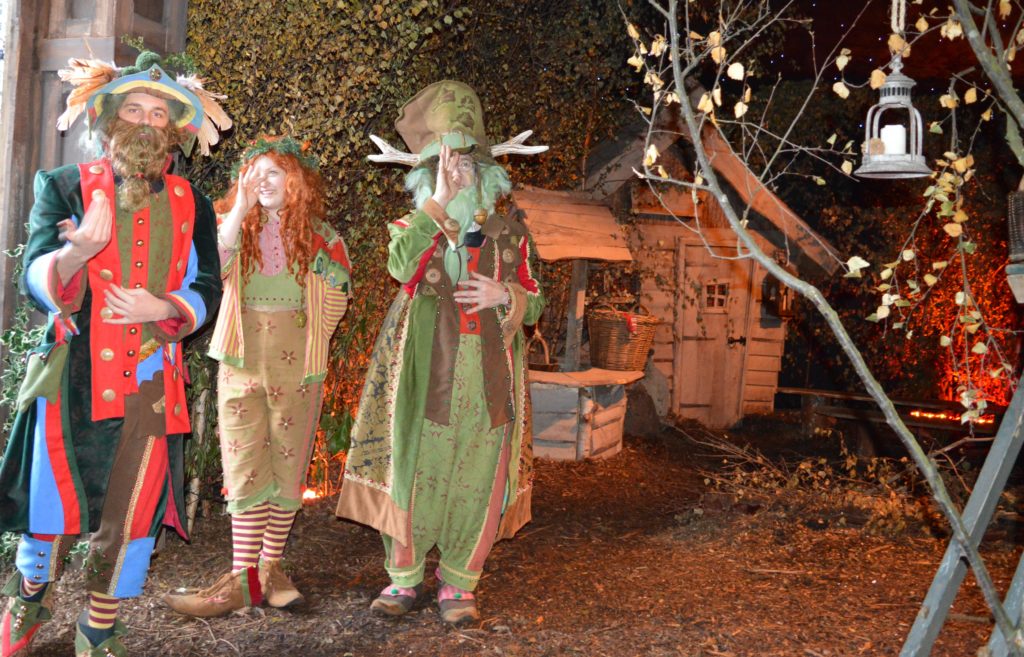 Our first stop was Toy Making, where the children were introduced to some very friendly elf helpers that taught them how to make different toys for Christmas. They had a great time and really enjoyed listening to the funny elves. Some of the toys were a little tricky for the younger ones, but luckily the big kids were there to help them out, Tyrus particularly loved the velcro nose of the Reindeer and spent a long time putting it on and taking it off, it was lovely to see him immersing himself in the magic as much as everyone else.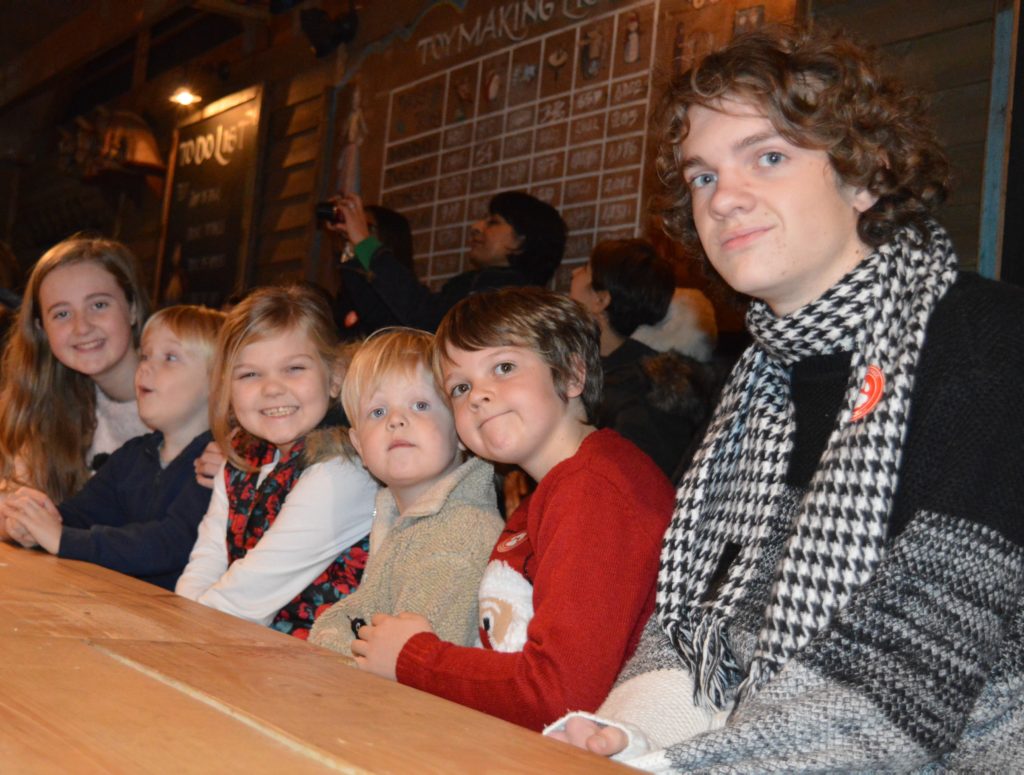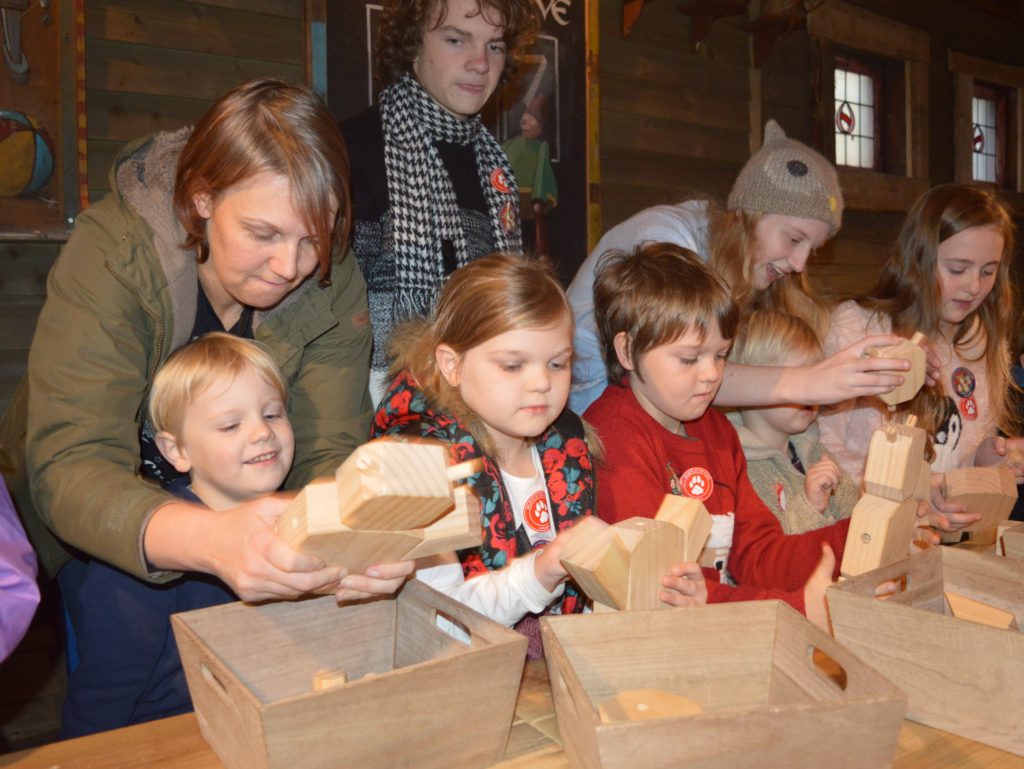 The Bakery was next, which you could smell as soon as you left the toy making. In there, Mother Christmas told everyone Christmas stories while Elves offered very tasty gingerbread to the adults. They then set up areas for the children to decorate their own, complete with chef hats and aprons for them all to wear.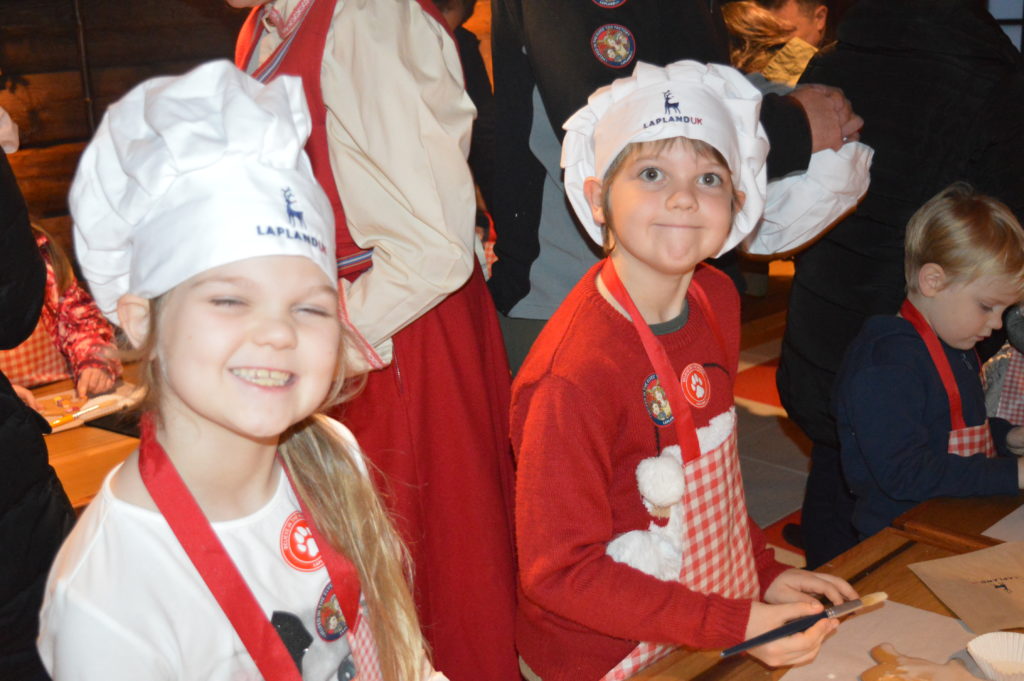 The Elf Village was the final part before meeting Father Christmas, and we were there longer than anywhere else. It had a handful of shops selling Christmassy sweets and toys, you could even buy the teddies and Reindeers that were being made in the Toy Factory! There were staff walking around with Huskies that you could go and see, we met a lovely one named Ember that was incredibly fluffy.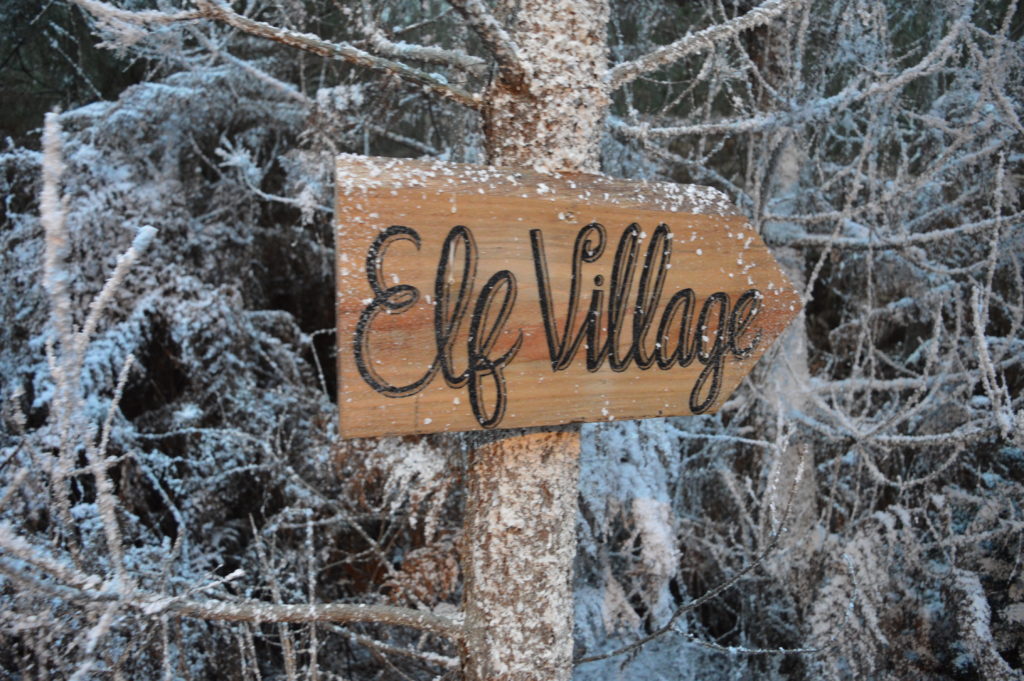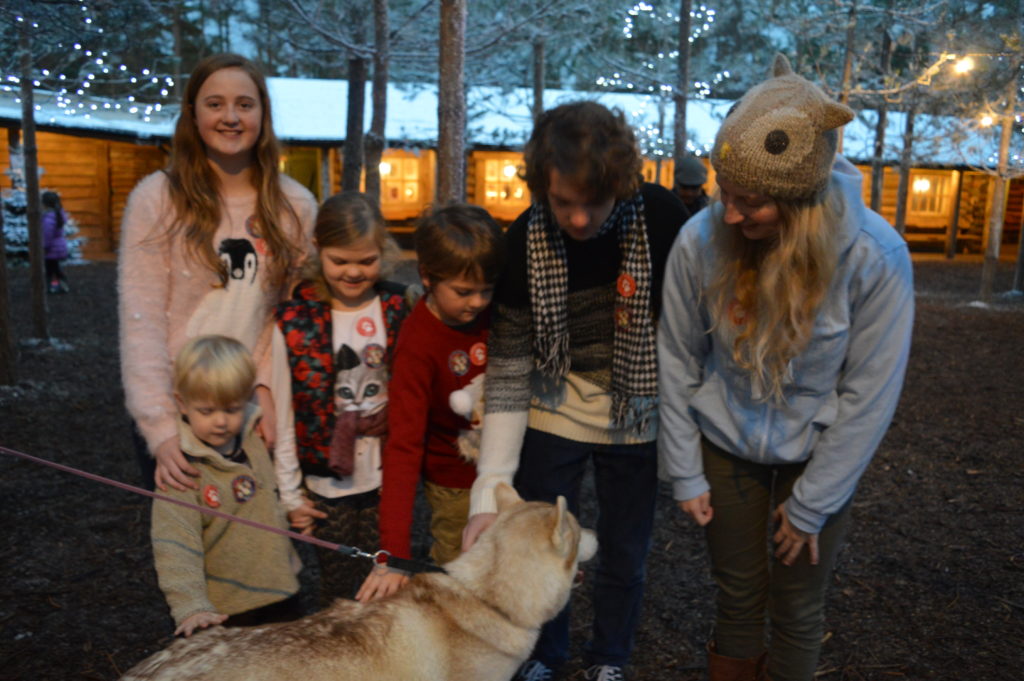 Of course, the main part of the village was the huge ice skating rink. It was perfect for any skill level, so the older children who'd been ice skating before could go off on their own while the little ones could use the push along penguins to help keep their balance. They all had a great time, though Tyrus and Viggo kept tripping, telling me that "It's so slippery!"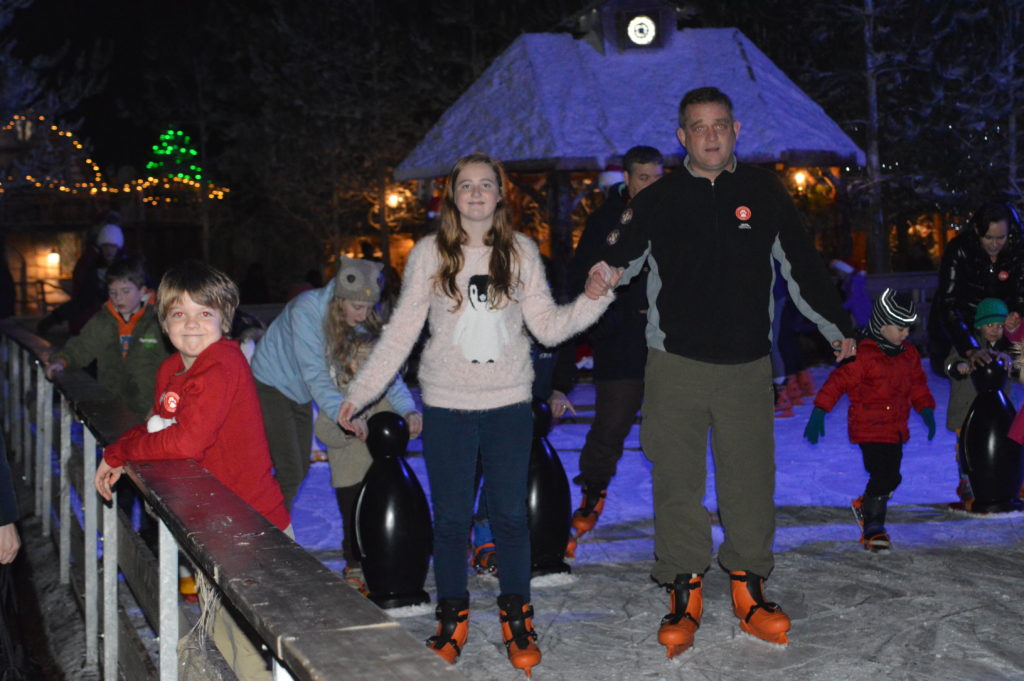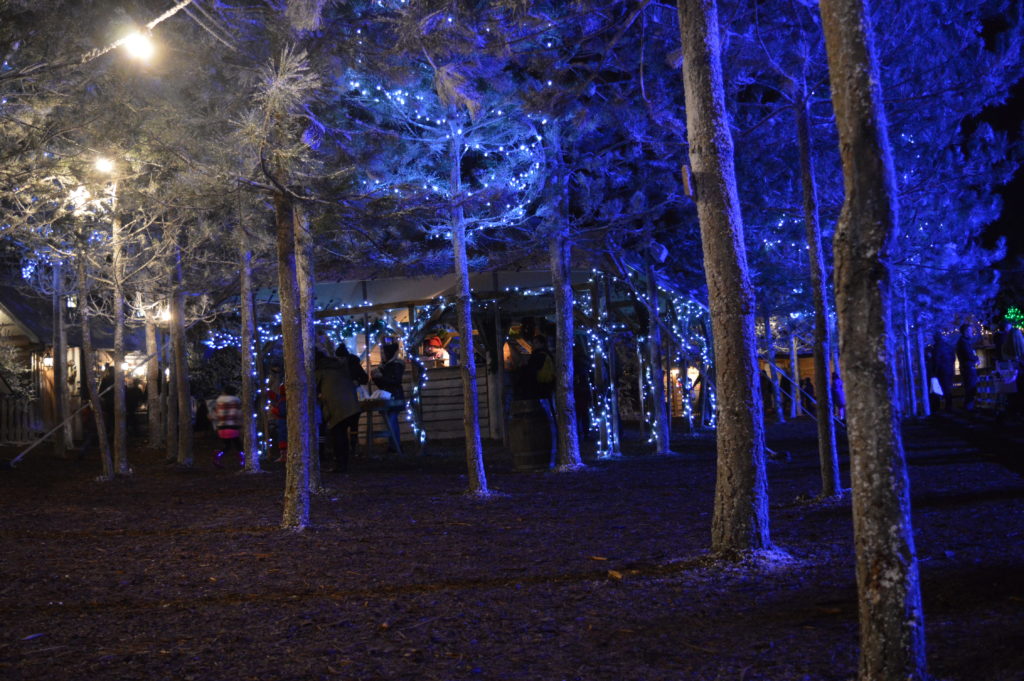 There was also a restaurant, which we sadly didn't have time to eat at, but if you aren't interested in Ice Skating it's a good idea as it looked lovely and warm inside and smelled delicious.
We had around 90 minutes in the Village, by which time we had our slot to head off down the forest track, by this time it was getting dark so the pathway was entirely lit with strings of fairy lights and lanterns. On the way, we passed several great spots for photos, including the Reindeer pen.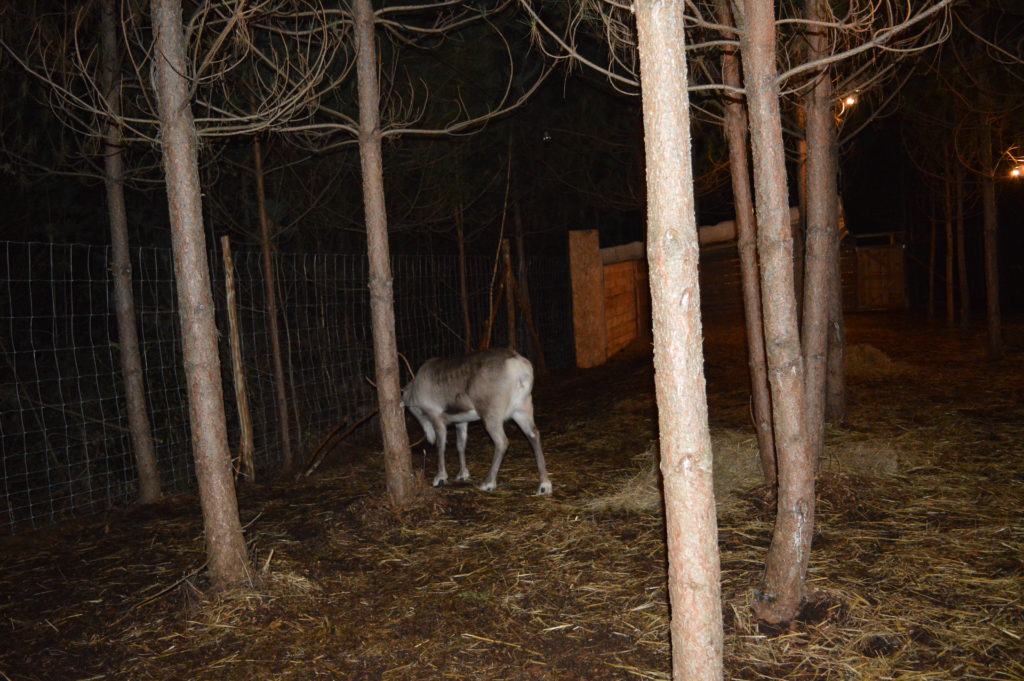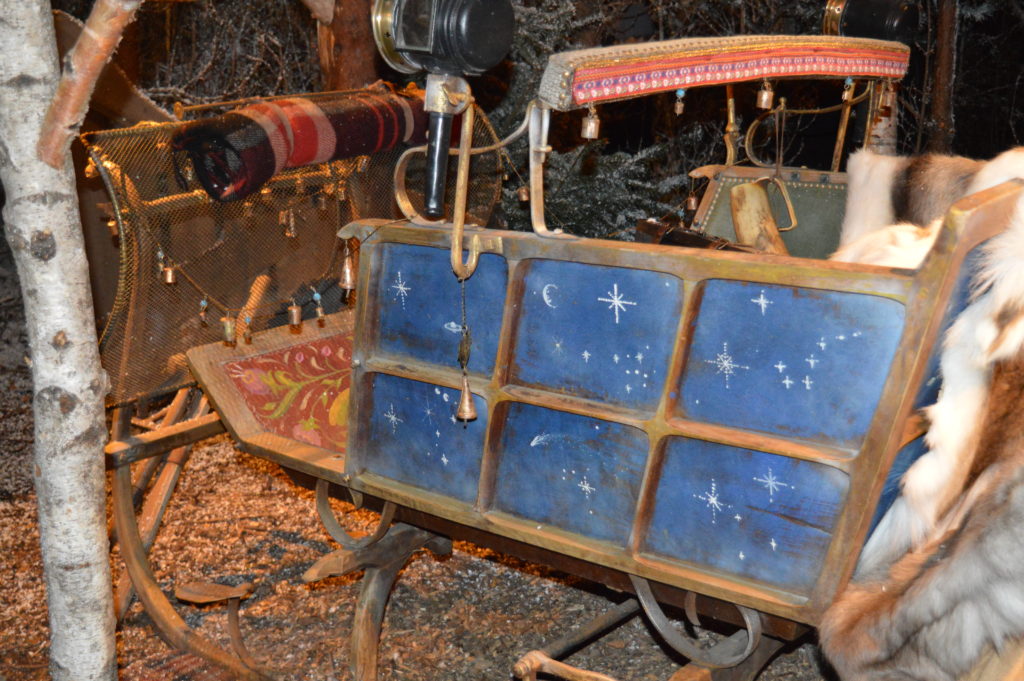 The waiting room for the visits was very nice, decorated like a little outpost with benches and some elves that the children could talk to while we sorted out the times. Our family wasn't there long before we were called out to go on the visit. Because of the size of the family, we split into two groups for this. My group was Lochlan, Eowyn and Tyrus (with Xene helping) who all excitedly followed our elf guide through the woods. We Came to a little log cabin and chatted with the elf for a few minutes about what everyone wanted for Christmas before we were brought inside.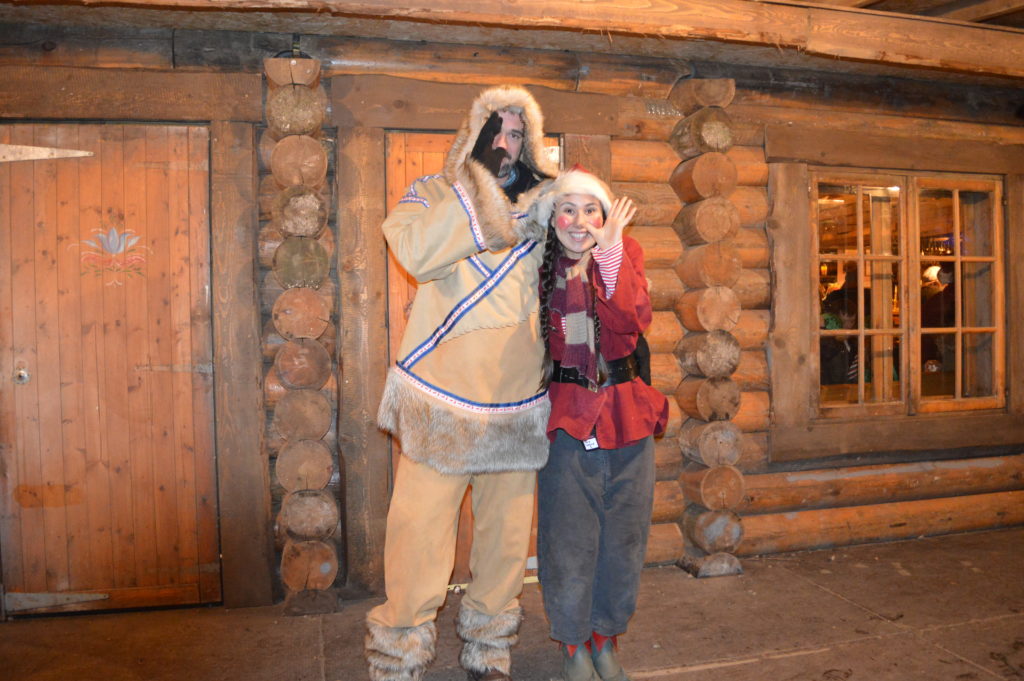 The house was decorated wonderfully, with lot of big soft chairs and a festive fire. Of course, in the main armchair, sat Father Christmas himself! The children were all very excited to meet him, especially when he started asking about them. Eowyn's face when he mentioned her birthday party was incredible! They talked for a few minutes, explaining what they wanted for Christmas and finding out whether they were on the Nice list (they were!) before getting a present from him, which everyone loved. We said goodbye and headed back up the snowy paths, meeting up with Asa and the others (who'd gone in just before us) and everyone started naming their new husky toys.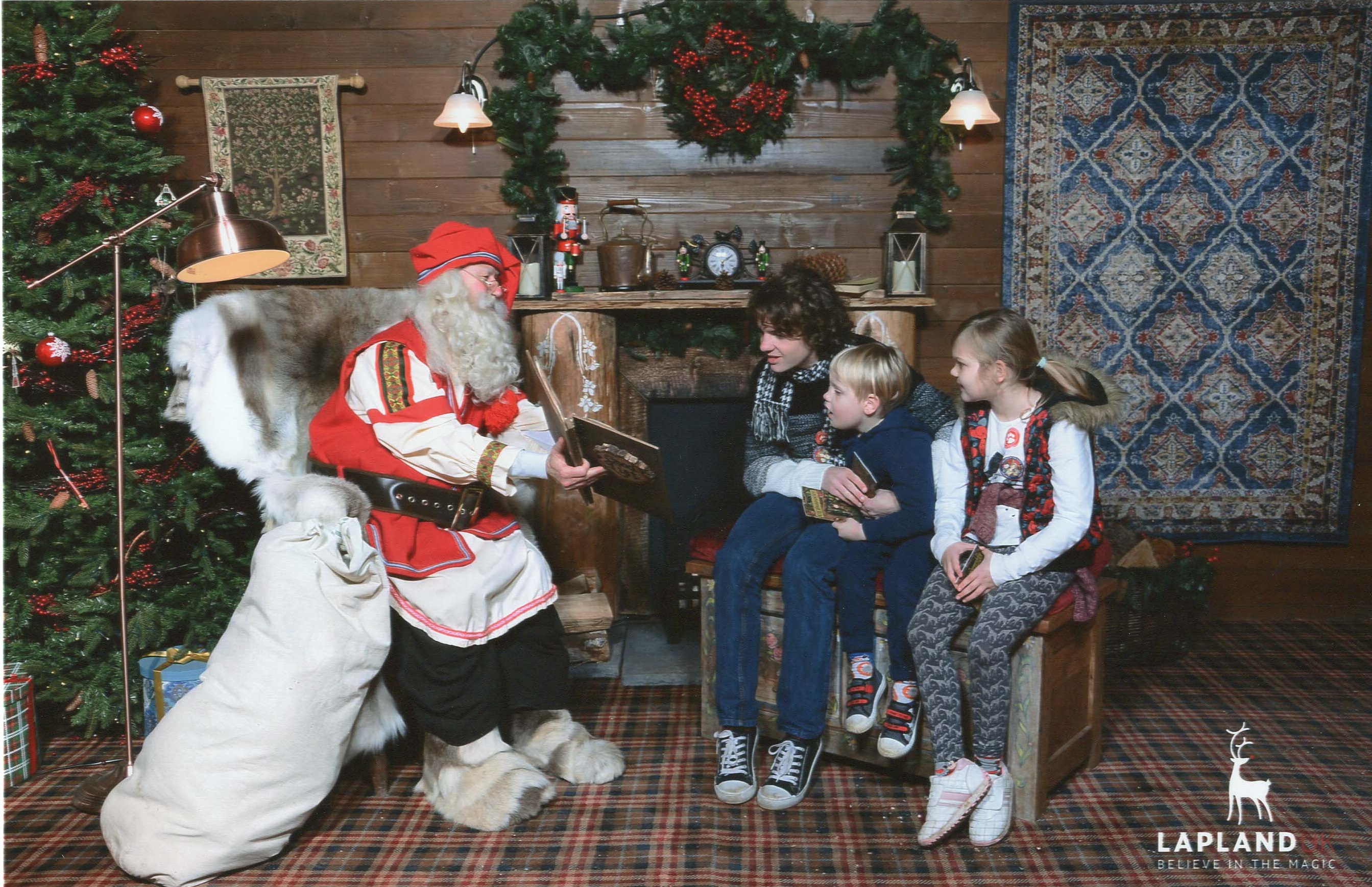 Our thoughts on the dayIt was truly a magical experience, something that I would definitely recommend taking the children to, there doesn't seem to be a specific age, I saw small babies, through to teenagers, everyone gets in the Christmas mood and the magic of Father Christmas is very much alive.
We had a 2.30pm slot, which meant we didn't have to get up stupidly early, so the children weren't too tired, and everything looked even more amazing when the sun faded, the twinkling lights that lead the way to the forest were spectacular, each child marvelled at how much Father Christmas knew about them and if you have a child who has lost their Christmas Spirit, then this place will certainly make it return!
If you live in Norfolk and are looking for somewhere nearer to home to see the guy in red, check out Cracked Nails and Split Ends Afternoon Tea with Santa
We were provided with tickets for LaplandUK, all thoughts and opinions are my own