There really is an app for pretty much everything, but the reality for parents these days is that there are likely to be some your kids are using that you don't even know about. You might think you have mastered Facebook's Messenger, Twitter, and maybe even Instagram, but there are many more apps and messaging services out there beyond the major players.
They are big business, too. According to research, your kids are likely to seek out platforms their parents aren't using – just as you probably would have when you were growing up and developing your independence.
The trouble is, as with all modern technology these days, there are a few problems involved with these apps and services that are so popular with the kids. Cyberbullying, sexting, and other consequences all parents fear are a very real threat. With this in mind, here are a few apps and services you might not be aware of that you probably should.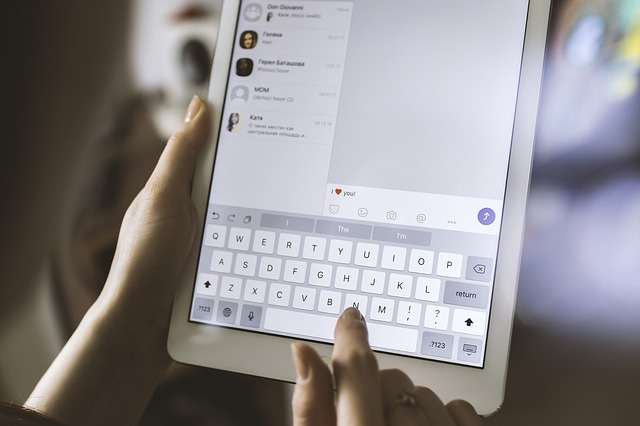 Whisper
Whisper is a chat service that allows users to discuss almost every subject under the sun, anonymously It's kind of like a confessional app – users will share their innermost thoughts and others will be able to comment and read. The Whisper app is designed for people 17 years and above, but of course, there is a chance that younger kids might be using it. Some of the stories can be funny, comforting, and heartwarming – but others can be incredibly troubling, inappropriate, and worrying.
Snapchat
You might have heard of Snapchat – it's been in the news enough in recent years, after all. It's an app that allows users to post pictures and videos, which have a time it – they disappear after a few seconds. While the app is good for teens who are worried about having potentially embarrassing photos stored or shared, it's important to remember that data is data – it is never truly deleted. Other apps, such as Snapsaved, can be used to save every Snapchat image. Unsurprisingly, many teens use Snapchat for things like sexting, so it's important to have a chat with your kids about the inherent dangers of this trend.
Kik Messenger
This particular app allows users to send unlimited messages, surf the web, and access a huge amount of content, including virtual greetings cards and group chats with strangers. You can get Kik for Mac, PC, or as an app on your smartphone, and it's hugely popular amongst kids. For parents, it's important to realize that strangers can contact them – and many of the apps that are on Kik can be a little on the worrying side as they are trying to sell something. Make sure your kids know the issues with stranger danger and chatting with people or groups they don't know.
Omegle
Finally, Omegle is another app your kids might be using. It's another anonymous chat app which allows users to have discussions on any given subject, some of which could give you the chills as a parent. Users get paired up with strangers, and a lot of Omegle users are looking to talk about sexual subjects – there are also plenty of references to drugs, violence, and alcohol.
Make sure your kids know about the dangers of using anonymous apps like these – and also ensure you know about their existence, too.