As you are all probably aware, I am not the most up to fate and fashionable person, wouldn't have a clue where to start, but I do like shoes, so when I was sent the new Spring Summer Collection details from Jones Bootmaker, I just had to share them with you.
Jones Bootmaker SS15 Spring/Summer 2015 with Jones Bootmaker is set to be a showstopper.
Playing with a myriad of colours, exciting textures and exquisite detailing, the collection offers something for everyone. Staying true to the Jones Bootmaker heritage the brand continues to be the destination for superior quality and investment buys. The classic styles nod to the trends and instantly update your wardrobe for Spring, allowing your accessories to take centre stage.
Fall in love with Luxe leathers, Liquid metallics and animal print magic: Jones Bootmaker is at the heart of accessorising this season.
The Trends: Ladies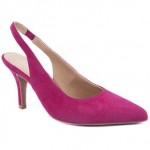 We Are The Ladies – Celebrating the elegance of the pointed toe, We Are the Ladies is the perfect collection for a sharp ultra-glam look. We've got a range of heel shapes including kitten heels, contrast block heels, and the spindly cigarette stiletto. But it's the details that make the collection, from glossy patents, to intricate patterned leathers, refined bows and leather polka dots.
Pastel Playtime Our most feminine of collections, pretty pastels is the perfect range to create a delicate and demure look. Muted blues, soft creams and dusky pinks represent the key pastel colour palette. With our hero "Glint" sure to catch the eye. We've incorporated the most ladylike shoe styles including low profile courts, Mary Jane's and sling backs.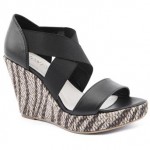 Wanderlust We've taken the classic bohemian 70s style and refined it for our Jones Bootmaker customer. She's eclectic yet contemporary, a free spirited individual; Meet wanderlust. This towering collection incorporates high wedge platforms and block heels- all with contrasting textures. On the uppers expect laser cut details, colour block straps and cross over leathers. Forget strappy sandals, our wanderlust sandal style is bold and significant.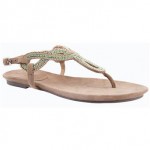 Romancing The Stone Its time to shine with our opulent collection Romancing The Stone. We're teaming Jewels with animal inspired textures and prints give a grown up twist to classic sparkle. You'll find the season must have sliders with cross over detail in white, metallic and zebra. High gloss flats in bronze, silver and gold and espadrilles fit for 2015. Soft leathers and intricate strapping create the perfect day time in flats.
New England With its Nauti-cool styling you would be forgiven for thinking you were setting sail into the sunset. Inspired by the classic all American New England look, this collection is defined by classic navy, stone and crisp white. We've got a shoe for every occasion; smart flats, casual desert boot, open sandals and classic court. Look out for classic coastal textures and highlight features like white piping detail.
The Trends: Mens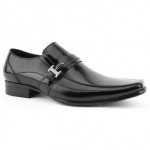 Fix Up Look Smart Relaxed silhouettes and burnished leathers introduce an air of shabby chic to our Fix Up Look Smart men's collection. Tans and soft greys dominate this collection with a range of last shapes from narrow square toes, the classic rounded toe, to the more contemporary wide round finish. Laces and double monk strap details can both be found. Look out for the subtle leather and suede contrasting uppers.
New England All American New England meets country casual English gent. Classic navy, sandy browns and light greys in slip on styles and casual boots. We've got a shoe for every summer occasion; the grown up chukka, the refined desert boot, the classic boat shoe- now all you need is a yacht.
The Business The Jones Bootmaker staples look sharp and sophisticated In The Business. Indulge in sheer simplicity and subtle details; a contrast lace, a blue highlight, a laser cut toe cap. We've reintroduced the classic penny loafer style made famous in the 1930s in tan, black and burgundy. Step this way for a polished professionalism.
The Club Meet the elite: The Club features our VIPS. Affordable, premium luxury at its finest. Think of The Club think members only, first class, outstanding design, Suede loafers, the single monk strap and the brogue make up the mainstays. Look out for intricate leatherwork details, the contrast outsole and mix of matts and high gloss patents.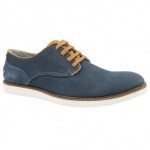 The Get Up Relaxed downtime style is the order of the day with The Get Up Collection. Playful prints and comfortable finishes help deliver cool style and comfort in equal measure. Contrast lacing and eyestays are combined with a chunkier outsole to take the hassle out of looking great this SS.
Fix Up Look Smart Shabby Chic has never looked so effortlessly stylish. We've taken the season's classic shapes and introduced an element of laid back cool. Tans and soft greys dominate this collection with a muted floral design featured on our key pointed brogue shape. Lacing detail and clever cut outs are combined with a block heel that we've stolen from the 70s.
Do you have a favourite style or colour that you will be wearing this season ?