The fundamental truth for every parent when choosing baby food and milk formula is that it must be high quality and nutritious for the baby to grow healthy and active.
Manufacturers of baby food vie with each other in a variety and benefit of formula, cereals, purees and promise to fully meet the needs of a growing child's body in calories and vitamins. Of course, such a diet saves time and energy for new parents, but it also costs a decent amount. But by following some simple rules for buying and storing products, you can significantly cut these costs without compromising the baby's health.
Breastfeeding
Thousands of articles have been written about the benefits of breastfeeding. The best food for the baby has not yet been invented. It's doubly beneficial because they do not have to buy baby formula, and the nursing mom also keeps a healthy lifestyle and diet.
Promos, bonuses, and sales
Regularly reviewing commercial ads in supermarkets, you can save a lot of money on baby food. The second pack of the formula as a gift, 2+1, or other advantageous combinations – manufacturers and store owners try to attract the buyer in every possible way. Such offers can be very profitable, but only if retailers did not initially inflate the price.
It is not recommended to buy baby food that raises doubts, no matter how attractive the price may be. The composition of the formula should be the first and most important criteria in your choice despite its price. Unfortunately, some studies have confirmed the content of toxic substances in the form of heavy metals in baby food. After all, you can put the health and the child's life at risk.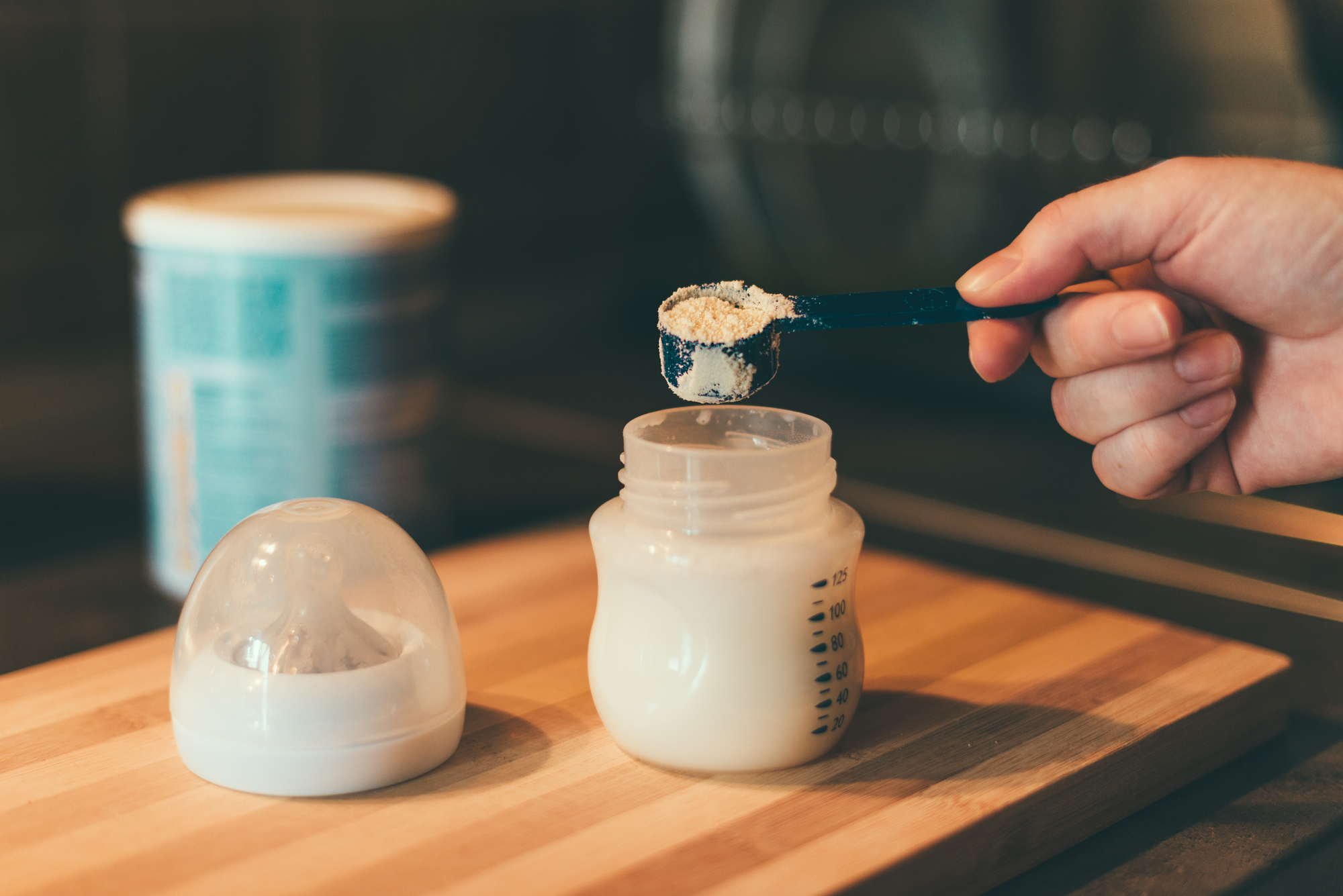 Therefore, buying a promotional product, it is necessary to check:
Expiration dates (goods with boundary dates are better left on the shelf)
Is the packaging intact?
Composition of the product (especially what may be written at the bottom in small letters)
Whether there is no suspicious odor or other signs of stale or poor quality
It is safer to use discount cards, bonuses, and temporary discounts offered by stores. It can also be cheaper to buy purees, juices, and baby formula online.
The bulk purchase
Some offline and online stores give a significant discount when buying baby products and food in bulk. In addition, prices tend to rise steadily, and buying more packs or jars can be even more profitable. However, do not stock up on products with a short shelf life and easy to spoilage (such as porridge without vacuum packaging).
The quality of the formula is key to your baby's health and development
If the need arises, it is better to consult a pediatrician or a lactation consultant to choose the first baby formula. Even doctors can not always take into account all points, so the right product is selected by testing.
If there are any side reactions, digestive issues, or other health problems in babies, a pediatrician can recommend a new formula option.
Sometimes, choosing the best baby formula can take some time, but the main task is to ensure that the baby has a completely healthy and balanced diet. The list of brands and their range is diverse, allowing moms to find the perfect food for the baby.