With less than two weeks until the new school year, I am already dreading the morning school run!
I LOVE having the children at home and can't believe how quick this years long summer holiday has gone, I swear it gets quicker each year.
Anyway, back to 5th September, the alarm goes off at 6.45 am, first child needs to leave the house by 8am, so that gives me exactly 75  minutes to get everyone and everything out of the door!
Up until now reception and years 1 and 2 have been entitled to free school meals, but like everything all good things come to an end, so its back top making packed lunches.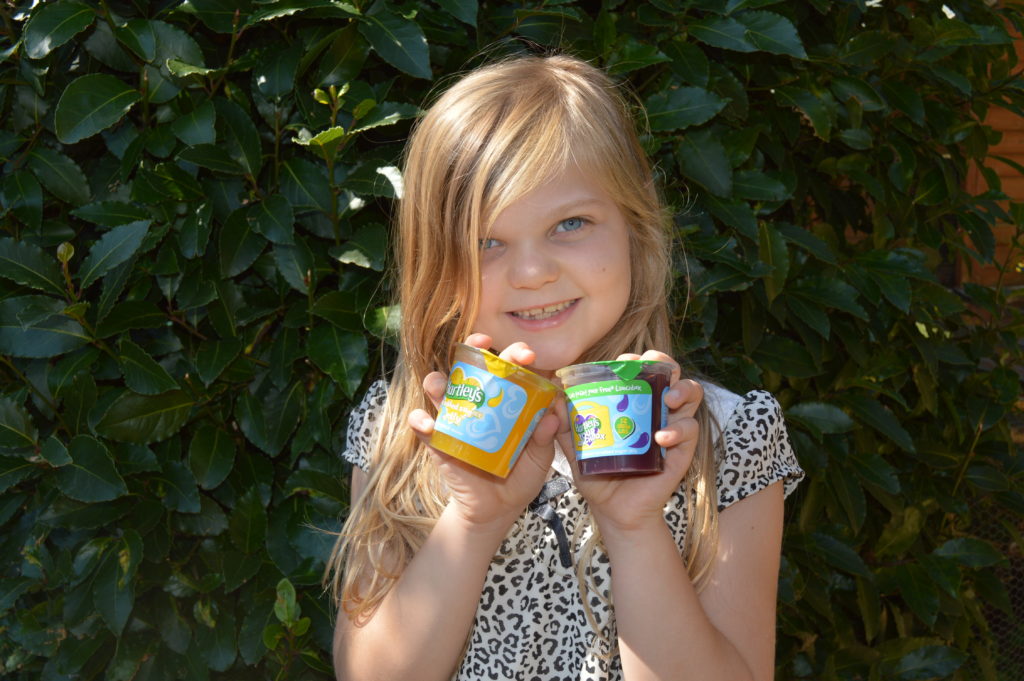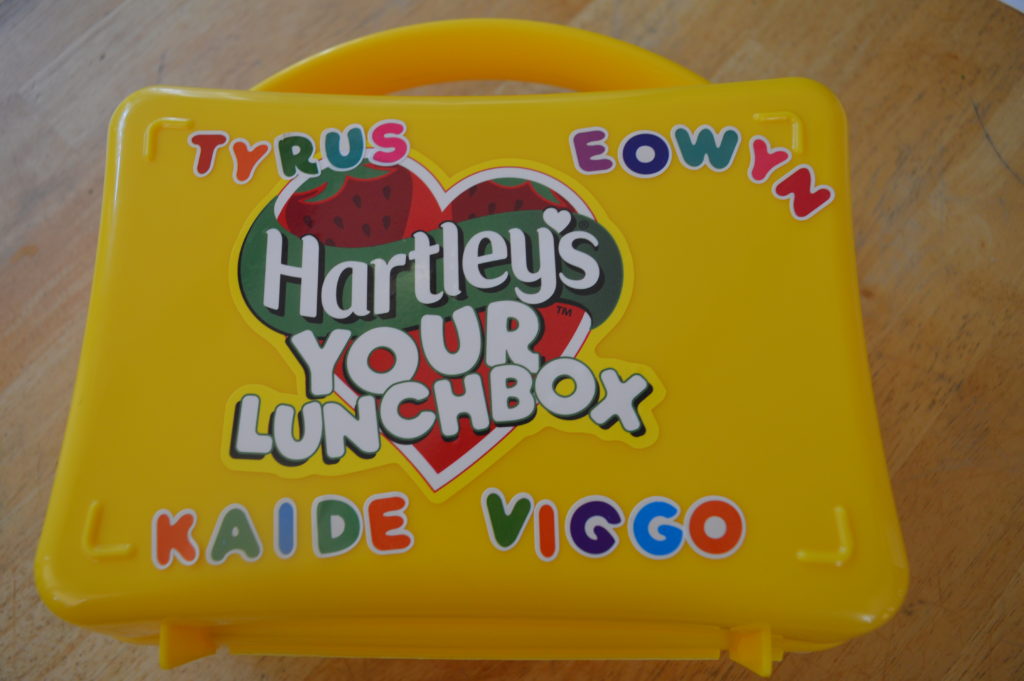 This year I will be having five to make each day, Lochlan can grab something healthy from the college canteen (i'm guessing a burger or chips!), so to help me on my merry way, the lovely people at Hartleys sent me a couple of jelly pots and a very funky lunchbox in exchange for my  lunchbox tips….
Hartley's Jelly are giving everyone the opportunity to receive your very own lunchbox and stickers. All you have to do is collect 12 special edition green lids from their no added sugar 115g Jelly pots.
1. MAKE THE SANDWICHES THE NIGHT BEFORE.
I know it gets to just before bedtime, you think I really can't be bothered to make them now, but trust me, it makes so much difference the following morning, when you are rushing around and all you need to do is grab them out of the fridge, chances are you will get a sensible answer out of your children about which sandwiches they require in the evening, not guaranteed when they stumble down the stairs bleary eyed on their first day back in the routine!
2. GIVE THEM ALL THE SAME LUNCHBOXES.
I'm not talking about everyone having a Marvel backpack, I mean the actual plastic box that holds the sandwiches, that way you can make them all like a factory and just add the correct lid (named obviously)
3. PUT THEIR DRINK BOTTLES IN THE FREEZER THE NIGHT BEFORE
On hot sunny days, (I know we don't have many) put your child's drink bottle in the freezer, by the time it gets to lunchtime, they will have lovely cool water or juice (depending on their school rules).
4. EACH CHILD IS AN INDIVIDUAL.
Some children are much fussier than others and some will only eat exactly the same sandwich every day for lunch, no matter how many different choices you give them, don't compare their lunch to their friends, because it will send you crazy!
5. ALL IN PROPORTION!
Don't load their lunchbox with too many items, some children will be far too keen to get out and play football, so will try their best to hide items of their lunch, particularly if they have a dinner lady who insists on everything being eaten, and others will be still sat there at the end of lunchtime, still munching their way through every item and then realise lunch and playtime is over!
So, those are my five tips to help with the school lunches, I have been making school lunches for the last 13 years and I still have another 13 to go….
This post is an entry for BritMums #HartleysYourLunchbox Linky Challenge, sponsored by Hartley's Jelly