Designing a child's bedroom is always a bit tricky for parents. Even though most mums and dads will want a practical space, it's still important to bear in mind that it also needs to be fun and colourful, so your child feels that they have a space of their own. But don't worry; decorating or completely redesigning your child's bedroom doesn't have to be a struggle. Here are some handy hacks that can help you redesign the bedroom in a way your child will love.
Limit Distractions
A bedroom is a place where your child will get some all-important sleep, so it needs to promote a healthy sleep environment. One way to do this is to reduce the distractions in it. Blinds help control the amount of light creeping into your bedroom, and if your child needs complete darkness to sleep then you should go for blackout ones. It's also a good idea to remove any electronics and devices so that your child isn't distracted by flashing lights and beeping.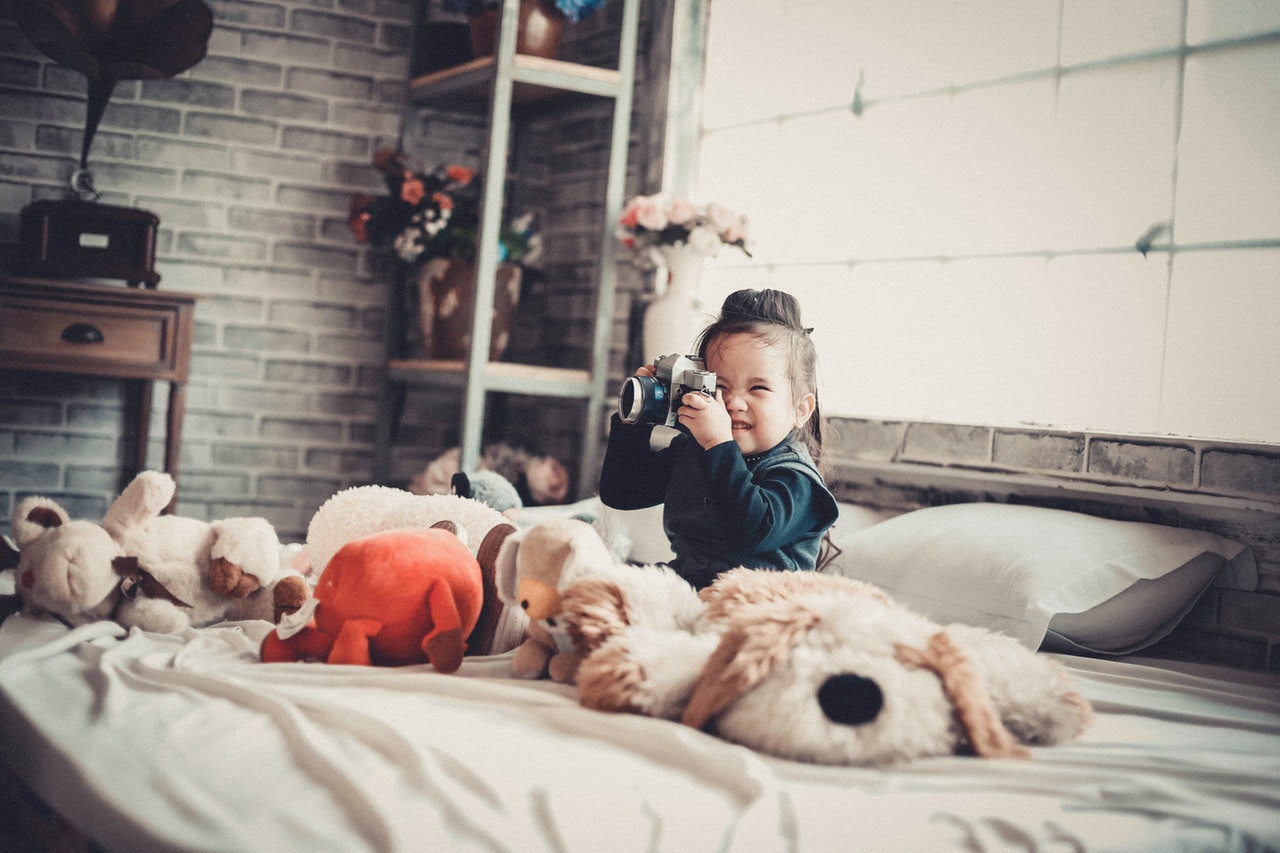 Paint Walls, Don't Wallpaper
Even though you will be able to find lots of cute patterned wallpapers that would look marvellous on your children's bedroom walls. However, it's not recommended to wallpaper young children's rooms. There's a chance that they might get up to mischief and try to pull it off, which will make it look damaged! So, it's always best to stick to painted walls. In fact, you might want to go for some paint that is easy to clean – you never know when your child might attack the wall with their crayons!
Buy A Bed With Storage
One of the main issues that many parents have when designing a child's bedroom is that they can't find enough space for storage units. As most kids have lots of toys and clothes, quite a few storage options are required! There is one useful solution that you might want to use, though – you could always buy a bed with storage drawers in its base. That way, you won't need to buy as many cupboards, so there will be more floor space for your child to play on!
Go For Practical Flooring
When you are considering what kind of flooring to use, it's important to go with something that is practical. Generally speaking, carpets aren't the best option in a child's bedroom as they could be impossible to clean if anything gets spilt on them. Think about going for wood or laminate flooring, as this will be incredibly easy to wipe clean.
Personalize It
Don't forget to add some personal touches to the room. It's these little touches that will help your child make it their own. You might want to get their name printed on their door, for instance. They might also like a mural of all their favourite cartoon characters painted on a wall too. Anything you can do to make it theirs will look fab!
How do you think you will redesign your child's bedroom? Hopefully, these hacks all help!