Viggo has taken a HUGE liking to the new Disney Junior Show Lion Guard, it is the first thing he asks to watch when Eowyn comes home from school. and the pair of them happily sit and watch the latest episode, sometimes joined by other members of the family, so I am delighted that Disney Stores are joining in too!
 Defenders of the Pride Lands is the new in-store event, which kicks off on 5 June 2016 across UK and Ireland until 17 July 2016. This will see pre-school
Guests introduced to each member of The Lion Guard and their attributes through a range of mini activities:
·         Kion – the leader of The Lion Guard. Guests will be asked to show what sounds other animals make, ending on Kion's famous Lion Guard roar.
·         Ono – as his skill is keenest of sight, Guests will test their eyesight in a game of I-Spy for items around the Store, with clues given along the way.
·         Bunga – Guests will need to be brave, like Bunga, and navigate The Lion Guard maze.
·         Beshte – Guests will take part in a Trivia challenge to guess which animals are the strongest, just like Beshte herself.
·         Fuli – the fastest in The Lion Guard, and Guests will need to complete a fitness activity in the quickest time!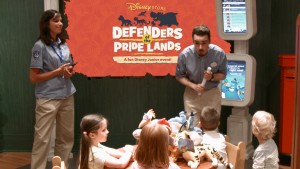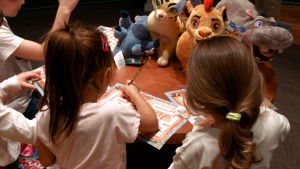 Once completed, Guests will be given a certificate and a set of stickers to become honorary members of The Lion Guard.  The Lion Guard continues to air on Disney Junior every Wednesday at 5:30pm.

Disney Store also has the widest range of Disney Junior product available across UK & Ireland. Alongside the fantastic new range of The Lion Guard product including figures, play sets, clothing, soft toys and homeware, Guests can still purchase the best products from Disney Junior's other much-loved properties including Mickey Mouse Clubhouse, Doc McStuffins, Jake and the Never Land Pirates and Sofia the First. All product can be purchased in Disney Stores across UK & Ireland and online at www.disneystore.co.uk.
In addition, anyone who purchases any Disney Junior product from Disney Store in store and online will have the chance to win £500 worth of Disney Store products. To enter, Guests are invited to take a fun photo of their purchase and share on facebook.com/disneystoreuk by 23 July 2016.
Does your little one like Lion Guard ?
Let me know if you visit a Disney Store and take part in the activities, we will definitely be taking a trip.