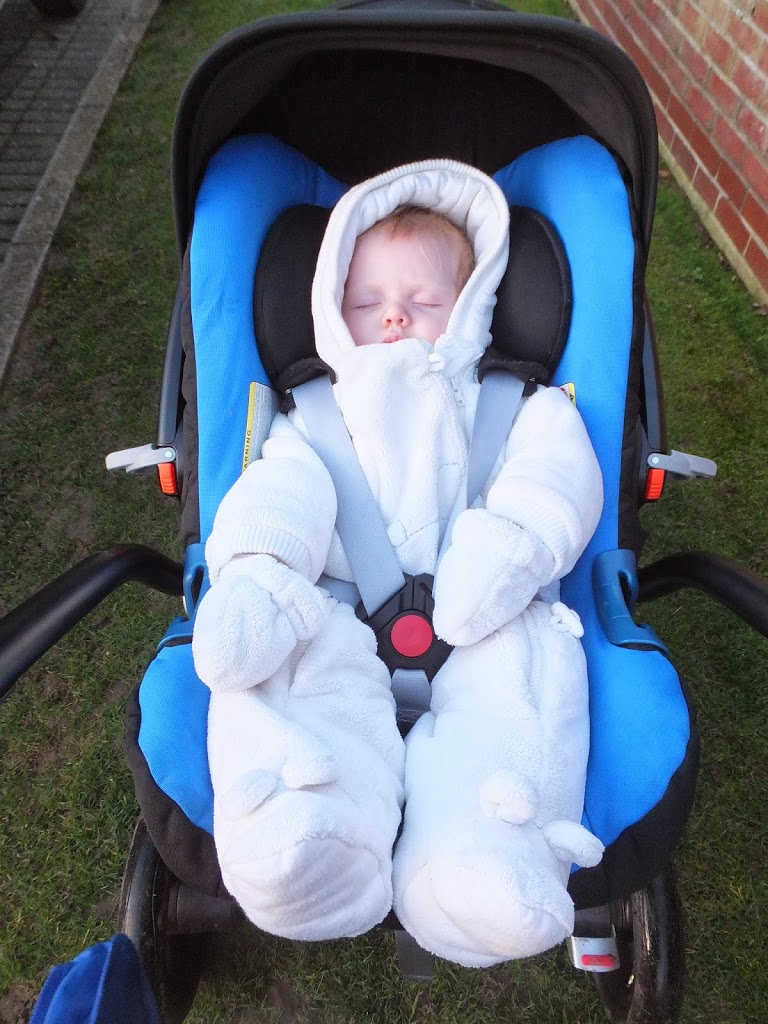 New research, carried out by eBay.co.uk to celebrate the extension of its Baby & Toddler category found that, despite never leaving the country, the average baby travels at least 806 miles, the equivalent of travelling from London to the south of France, in their first 6 months.  From a travel point of view, mini adventures are replacing longer trips as parents decide not to stray too far from home, for too long.
'Staycations' are a firm family-favourite. 73% of British parents with young babies prefer to  holiday in the UK
, with just 
27% 
of new parents feeling happy to board a plane.  How times have changed – with 
over 54% of parents interviewed, reminiscing that their own baby adventure(s) took place abroad.
However far they travel with baby, parents up and down the country are united in their quest to do their best for baby and this means having immediate access to a bag brimming with essential baby items.  For some parents this means packing up to x items, simply for a day trip. No surprises to find that the top ten 'on the go essentials' include: 
1.

     
Nappies                    6. Bottle
2.

     
Wipes                        7. Car Seat
3.

     
Spare clothes           8. Toys
4.

     
Changing bag           9. Bib
5.

     
Buggy                       10. Nappy bag
The study of British parents found that
 when it comes to venturing outside the house, it's not just the huge amount of baby accessories that needs to be considered but also the transport choice. One third (31%) of parents admit to avoiding the bus at all costs when travelling with their baby and 11% of new mums and dads are reluctant to venture out on a train preferring the privacy and packing space of their car (41%).
18% of the nation admitted that their biggest worry about travelling with baby is disturbing other travelers.
eBay spokesperson,  Laura Wilkinson-Rea says, "At eBay we recognize that parents want the best for their baby. That's why we've expanded our Baby & Toddler category, creating a one stop shop for all baby's needs. Trusted family brands including Mothercare, Mamas & Papas, Toys R Us and Argos have branded stores on eBay.co.uk, offering a wide selection of branded items including pushchairs, cots, clothing, nursery essentials, nappies and toys."
eBay.co.uk currently has over 17,000 brand new cots and 23,000 brand new prams and pushchairs listed on site; with at least one pram or pushchair sold every minute.