We are now fully in to the school holidays, and as much as I don't want to think about it, because I LOVE having them all at home, before I know it they will all be back at preschoool, school and college, which means I need to get new school uniform, including shoes!
It seems the children's feet grow a size at least every six months, which means they will all need new ones, thankfully it is only Tyrus, Eowyn, Kaide and Neva that require 'proper' school shoes.
I always remember my dad telling me that tyhe reason he has so much trouble with his feet was due to badly fitting shoes when he was young, he has had three operations since to rectify his foot problems, so correct fitting shoes are one of my 'musts'.
The boys I always find are easy they just have their feet measured, point at a pair in the right size and that's that, school shoes chosen, the girls however are not quite so easy…
Luckily Brantano have a large range of girls school shoes for them both to choose from, Eowyn has quite a narrow foot, whereas Neva's is quite broad with a high arch, so we do go through quite a lot of trying on before we find 'the pair'.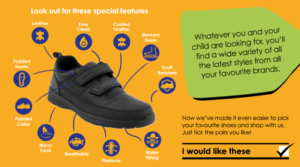 If you go into a Brantano store to pick some new school shoes, or maybe a new pair of shoes for mum (we can NEVER have enough pairs!) check out their fab competition, to win After School Adventures, up to the value of £500, all you have to is guess the amount of laces in the big jar at the till, good luck if you enter.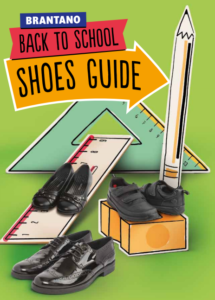 If you happen to be passing a Brantano store this Wednesday (10th August) why not pop on your's and your child's favourite superhero outfit and head on down to your local store between 10am and 3pm for some Storytelling and raise some money for Macmillan Cancer Support.
If you go down on Wednesday, let me know which superhero you dressed as.