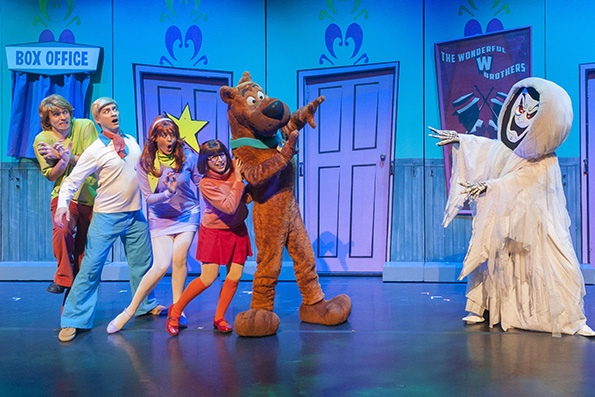 Yesterday I took Eowyn, Kaide, Neva, Lochlan and Xene to London to watch Scooby Doo Live at The London Palladium, and if you are looking for something to do with children of any age, then this is the place for you, but be quick as it is only showing until 21st August, definitely a show not to be missed.
The theatre is stunning, and the show had us moving and grooving from the moment the cast walked out onto the stage, all five of the children enjoyed it (mum did too) and I didn't hear a peep from any of them apart from in the interval, it had them gripped!
What was brilliant was that every child also had a different character who was their favourite.
The story takes place right there in the London Palladium, where there is a ghost trying to scare everyone away, the noise from each and every child in the audience when the ghost appeared is proof of how engrossed they all were, and sometimes I struggled to hear what the members of the gang were saying as the entire place erupted!
Although it contained a Ghost it was done in the usual Scooby Doo style that wasn't too scary for the smaller members of the audience.
With a total running time of 80 minutes (two 30 minutes acts with a 20 minute interval) it isn't too long for the younger members of the audience.
Enough of my rambling, stop reading this and go and book your tickets NOW!