After so many amazing bloggers joined in with #Blogtober16, i've decided to do it all over again!
31 new prompts, for each day of October, don't worry there are a couple that are similar, so if you did take part last year, you may be able to tweak some and link them up!
For those of you who are completely new to Blogtober, its exactly what it says on the tin, 31 blog posts, one for each day of the month. This year, there are no excuses I am giving you the entire list 12 days before October, so get your thinking caps on and getting scheduling…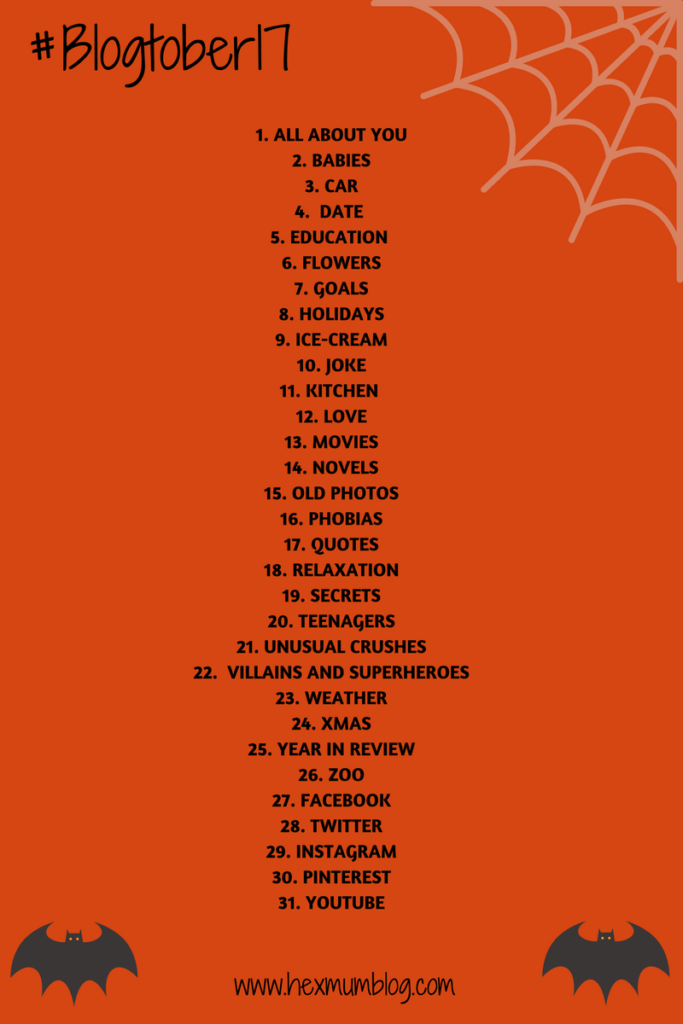 I have purposefully left them pretty vague, so you can put your own spin on each day. If you would like to take part and haven't joined the facebook group yet, head on over and join in the fun!
For those that have not joined in before, I will post my Blogtober17 post and at the bottom there will be a linky to add your post to, so everyone can find them.
I shall be commenting on all of them, there is no requirements for you to comment on them, but it's nice to share the love, so i'm sure your fellow Blogtober17 bloggers would appreciate any comments you can leave, plus you will find loads more awesome bloggers to follow!
If you are tweeting your posts, don't forget to use #blogtober17 so we can all find them and RT.
I have a funky little badge that you are welcome to add to the bottom of your post, so that anyone who would like to know more, knows where to go!
Think that's everything, looking forward to sharing the month of October with you, see you on the 1st..
Mandi xxx