Are you looking for some great feel good Disney+ movies that the entire family can snuggle up and enjoy? I've got a list here that will have you binging and watching them all!
There's nothing better than snuggling up together and watching some great movies. And now that Disney+ has arrived, you can rest easy knowing that their platform is full of awesome choices.
While there are a lot of options to see, we've narrowed it down to 100 of the top ones that really just make you have that warm and fuzzy feeling inside your heart.
Feel free to add to the list as well! You can never have too many movies to binge!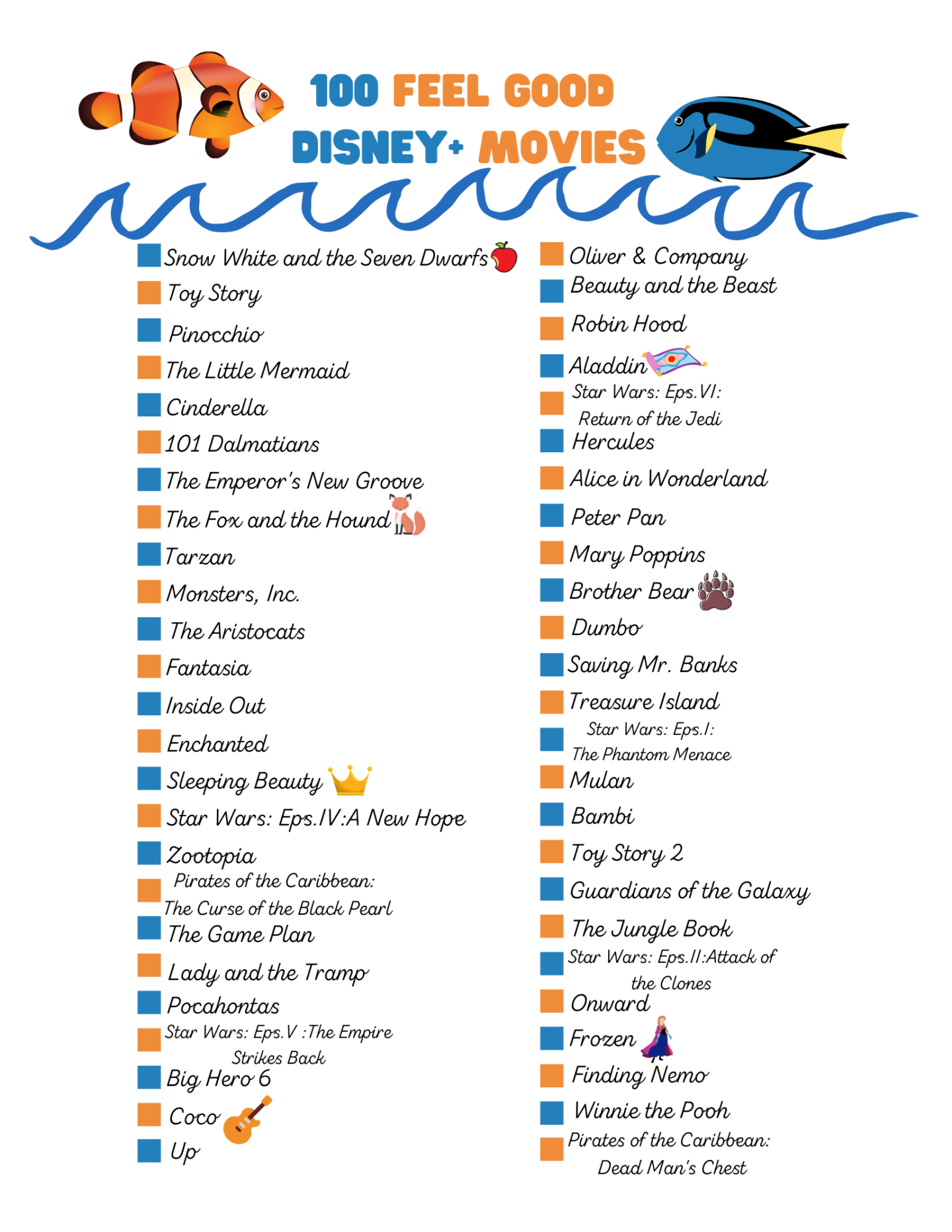 How much is Disney+ per month?
In order to get access to these movies, you'll find yourself paying $6.99 per month for all the options. This is one great thing about having access to Disney+ is that there aren't any tiers. You pay one price, and you get it all.
Will Disney plus have commercials?
Nope! And this just might be my second favorite thing about Disney+. You literally can sit and enjoy every single movie, commercial-free. Now that's what I call good steaming!
100+ Feel Good Disney+ Movies
It's no secret that Disney knows how to put out a good movie. In fact, they're pretty much the leaders in most things.
When you're looking for a movie that the entire family can enjoy, you can rest easy knowing that you're safe with the options that Disney+ has.
But sometimes, it's hard to just narrow it down and pick something out. This is why this list can be helpful. You can go down the list in order and or just close your eyes and point to one and then watch it.
However you want to watch them is totally up to you.
And just in case you need a refresher of some of the movies, here is just a small sampling of choices you'll have:
Lady and the Tramp
Beauty and the Beast
Frozen
Onward
Finding Nemo
Star Wars
Up
Toy Story
And so much more! There is literally no shortage of movies to be watched!
Make certain that you print out the free printable below to get the full list of movies that we love. You might even be surprised at some of the movies that you hadn't thought of in a while!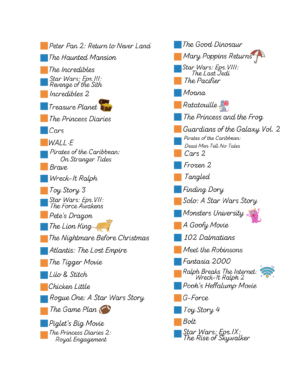 Ways to make it a fun movie night
Don't forget to pop the popcorn and get the snacks ready! With this many movies to get through, you can bet that everyone in the family is going to want to join in on the fun!
Looking for some great Dinsey snacks, check out these Disney recipes
Like this free printable? Make certain to check out our other family activities as well:
And if you are wondering what there is to binge watch for the adults, check out Great Shows To Binge Watch on Netflix