This time in a week, I shall be attending the children's sports day and then jumping on a train and heading off to London for Brit Mums Live.
This year it is being held all in one day, but to enable me to get there on time I have decided that a night in a hotel just down the road will be far safer than attempting to get on a train at stupid o'clock Saturday morning, plus it will guarantee a peaceful nights sleep and a meal without twenty interruptions on the Friday evening!
All of this would not have been possible without my amazing sponsor Hippychick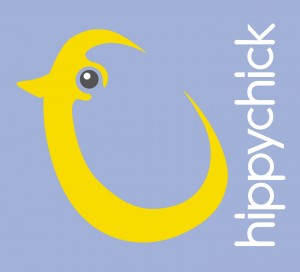 I'M GOING TO #BML16  
My name: Mandi Morrison
My blog: Hex Mum Plus 1 and Big Family Little Adventures
Find me on social media at:
Facebook : HexMum and BigFamilylittleAdventures
Twitter : @Hex_Mum and @Bigfamilies
Instagram: Hexmum and Bigfamilylittleadventures
How I look: I am 5ft 2 with long reddish brown hair, but I am booked into the hairdressers on Wednesday so who knows by Friday!
Is this my first blogging event? No I attended Britmums in 2013 heavily pregnant with Viggo and then in 2014 with Viggo in tow, so this will be my first time at Brit Mums without a bump or a baby!
I will be wearing…  Absolutely no idea, whatever I pull out of the clean washing on Friday morning, or maybe Xene or Neva's wardrobes.
What I hope to gain from #BML16: Although I have technically been blogging for five years, I still feel quite unsure about many aspects of blogging, I would really like to concentrate on getting more posts written, although with the seven of them, its probably not going to happen! The thought of a good nights sleep and some adult company is enough for me.
My tips for a great conference: Smile! I know this is easier said than done, as I am also quite shy, and both times I have had something to hide behind (a large bump or a cute baby) , but everyone is really friendly and approachable, we are all there for the same reason and you will be surrounded by an entire room of people who actually 'get' blogging.
Partner in Crime:
I am travelling down and staying the night with Sarah from Boo Roo and Tigger Too and this time I will take the small bed and she can have the double because two years ago in the middle of the night Viggo and I heard an almighty bump and she has fallen out of the little bed!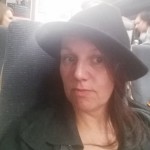 See you all in a week x